About us
Secure online booking
LondonBoxOffice.co.uk provides secure online reservation facilities for all London Theatres. We hold large ticket allocations and purchase stock in advance for the major West End productions to ensure maximum ticket availability all year round. We work hard to bring you up-to-date information together with best ticket availability and prices.
Booking your theatre tickets is fast & easy
You can book your theatre tickets online in 4 easy steps:
Simply select the show and date you want to go
Pick your date using a user friendly calendar
Choose where you would like to sit
Review your order and proceed to secure checkout
Enjoy the show!
Customer service phone line open 7 days a week
If you prefer to speak to one of our friendly reservation agent; simply call us and we will be happy to help. Our phone lines are open 7 days a week.
Special Offers
At LondonBoxOffice.co.uk, we always try to take the prices down. We work closely to show producers to bring you cheap theatre tickets. Ticket offers are usually available for midweek performances but also on Saturday matinee performances depending on the show. In the event we can't get a discount we do charge a booking fee in line with STAR Guidelines.
Buying with confidence
All theatre tickets provided through this website respect the rules set by the Society Of Ticket Agents and Retailers (STAR).
When Buying a theatre ticket, make sure that you know:
Face value* of the ticket
Any additional booking fees
The location of your seats (seat numbers)
* Theatre Box office price
Pick of the Day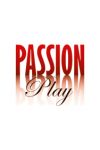 Tickets from £19.00
London
Box Office

Promise
Up to 70% discounts
Secure Online Booking
Tickets sent by Post or collect at BoxOffice
Customer service open 7 days a week
Choose your seats at time of reservation.
No hidden charges.