Pinter at the Pinter Season
The Jamie Lloyd Company presents a complete season of Harold Pinter's one-act plays to celebrate the legacy of the Nobel Prize-winning British writer on the 10th anniversary of his death.
Spanning the length of his career, all of Pinter's one-act plays will be staged by a company of world-class creatives many of whom were his close friends, including Danny Dyer, Martin Freeman, Tamsin Greig, Jane Horrocks, Celia Imrie, Emma Naomi, Tracy Ann Oberman, David Suchet and Nicholas Woodeson. With direction by Jamie Lloyd, Patrick Marber, Ed Stambollouian, Lyndsey Turner and Lia Williams.
This unique theatrical event will play at the Harold Pinter Theatre from 6 September 2018 to 23 February 2019, and promises an unforgettable celebration of the "most influential, provocative and poetic dramatist of his generation" (The Guardian).
Results: 7 shows match your request.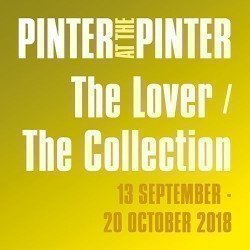 Jamie Lloyd knows Harold Pinter's work inside out and back to front. He had a warm relationship with the playwright and has been called a major Pinter interpreter. He has directed numerous Pointer plays including The Hothouse, The Homecoming, The Lover and The Collection. Now he's a driving force in the Pinter at the Pinter season, and it's going to be amazing! The Lover and The Collection await you, both tense, both ironic, both disturbingly amusing commentaries on the human condition.
Starring: David Suchet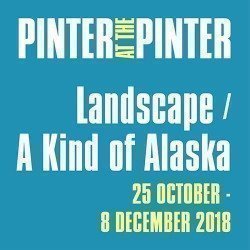 Jamie Lloyd has always loved Harold Pinter's work, and has directed it on numerous occasions. So it is entirely fitting that The Jamie Lloyd Company is in the driving seat for the 2018-19 Pinter at the Pinter season, designed to celebrate the life, times and work of a man who died a decade ago and is still much missed in threatreland. Welcome to Landscape and A Kind of Alaska, two of Pinter's slower, more dreamy one-act plays that evoke loneliness, isolation and the weirdness of time.
Starring: Tamsin Greig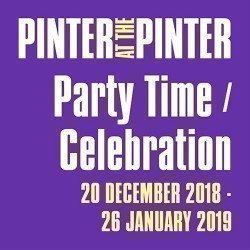 The Jamie Lloyd Company is proud to reveal its latest masterpiece, this time an entire season celebrating the tenth anniversary of Nobel prizewinner Harold Pinter's death. Lloyd's first main house production was a Pinter play, The Caretaker at the Sheffield Crucible. He and the playwright got on very well. No wonder Lloyd is so excited about his glittering new Pinter season. Introducing Party Time and Celebration, both looking at the wealthy, their foibles and their sinister sense of entitlement.
Starring: Celia Imrie, Tracy-Ann Oberman, Abraham Popoola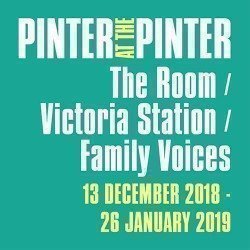 Are you ready to enjoy three of Harold Pinter's best-loved and respected one-act plays in one brilliant evening? The Room, Victoria Station and Family Voices are on the menu for this very special night out, part of the Pinter at the Pinter season. The Jamie Lloyd Company has put together a glittering cast to present 17 of Pinter's finest short works, and the anticipation is mounting fast. Expect three plays that examine humans' failure to communicate clearly despite our best efforts.
Starring: Jane Horrocks, Emma Naomi, Nicholas Woodesen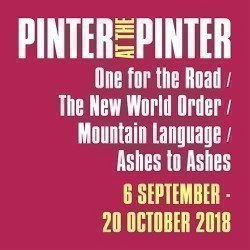 Introducing four of the finest Pinter one-act plays, all performed in one extraordinary production, an evening to remember. Welcome to One For the Road, The New World Order, Mountain Language and Ashes to Ashes. All four plays are typical, dystopian Pinter commentaries on politics and human nature, and they're all searingly powerful.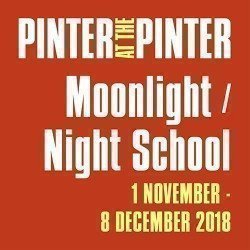 Moonlight and Night School are two of Harold Pinter's best-loved one act plays. Now you can experience both of them in one magical production, part of Jamie Lloyd's Pinter at the Pinter season. Both combine comedy and menace in typical Pinter style to deliver a disturbing message: at the end of life, we are essentially alone. In fact we're also alone while alive: human communication is always a challenge and often misunderstood.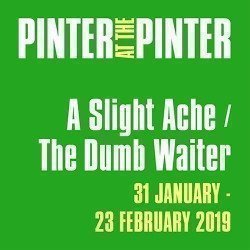 Pinter at the Pinter is a season of one-act plays by Harold Pinter. It's presented by the Jamie Lloyd Company and celebrates the 10th anniversary of the playwright's death. Pinter was a National Treasure. Jamie Lloyd is one of the nation's best-loved directors and a respected proponent of affordable theatre for the young and diverse. Introducing A Slight Ache and The Dumb Waiter, both tragicomic and both exploring the nature of power.
Starring: Martin Freeman, Danny Dyer
Shows
by Category
Up to 70% discounts
Secure Online Booking
Tickets sent by Post or collect at BoxOffice
Customer service open 7 days a week
Choose your seats at time of reservation.
No hidden charges.