Rock & Pop Musicals in London
We sell great value tickets for all the best rock and pop musicals in town. Head to London's famous West End theatre district to enjoy the best of the bunch, from long-running classics that have thrilled audiences for many years to brand new shows designed to get audiences singing in their seats. You'll return home inspired and delighted, with a song in your heart and a smile on your face. Whether it's a special occasion, a celebration or a regular family event, take your pick of good value tickets for some of London's best West End rock and pop musicals right here.
Results: 5 shows match your request.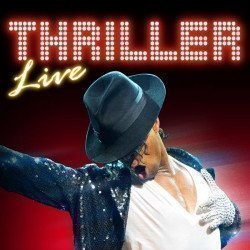 Families (91%)
Couples (89%)
Theatregoers (86%)
i
If you love Michael Jackson's music you'll adore this smash hit West End show. It's a veritable feast for the eyes, ears and emotions with breath-taking choreography in true Jackson style and a musical roll of honour including thirty five of his greatest dance, disco, soul, Motown and indie chart toppers.
Was £30.00 Now £22.50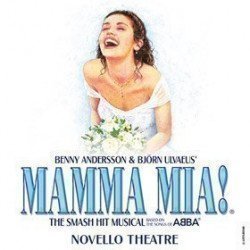 Families (93%)
Couples (94%)
Theatregoers (92%)
i
If you love one-time Eurovision winners Abba, you'll adore Mamma Mia! Twenty two of the '70s supergroup's biggest hits are brought into play to tell the funny, romantic tale of bride Sophie and her wayward mother Donna. Join 45 million fans and enjoy this superbly uplifting show, perfect for the whole family!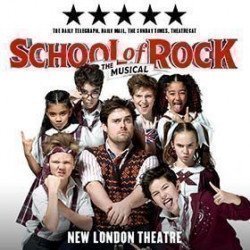 Families (99%)
Couples (86%)
Theatregoers (85%)
i
School of Rock, The Musical – Fresh from Broadway. Jack Black gathered loads of critical acclaim for his lead role in the movie, a monster of a hit in 2003. It was quite simply hilarious, a feel-good film that out-grossed every screen comedy to earn vast amounts of money across the world. Now it's on stage in London, adapted masterfully for the stage and setting theatreland on fire for an extremely funny rock-fest you won't forget in a hurry.
Starring: David Fynn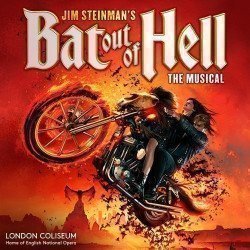 Couples (94%)
Theatregoers (89%)
i
Meat Loaf is one of the best-selling rock musicians of all time, offloading more than 80 million records through his glittering career... and counting. Now his remarkable work is being celebrated on the London stage thanks to a brilliant new musical playing at the London Coliseum from summer 2017. Bat Out of Hell is due in theatreland, and it's a little slice of theatrical heaven for anyone who loved big, noisy, bold rock.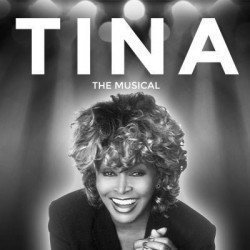 She's fabulous. She's powerful. She's a living legend. Now Tina Turner, the American recording star and author whose career has spanned more than five decades, is going to be immortalised on the stage in a brand new musical. And her fans are already looking forward to the show of a lifetime.
Shows
by Category
Up to 70% discounts
Secure Online Booking
Tickets sent by Post or collect at BoxOffice
Customer service open 7 days a week
Choose your seats at time of reservation.
No hidden charges.