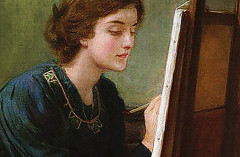 The little Jermyn Street Theatre, around the corner from PHANTOM OF THE OPERA often has some very classy productions indeed, performed in their very intimate space.
Coming up is Edwardian Thriller AGNES COLANDER - By Harley Granville Barker & directed by mega-star director Trevor Nunn. It transfers to London after a highly acclaimed run at at The Ustinov Studio, Theatre Royal Bath where The Daily Telegraph called it "A Bona Fide Revelation" and it was widely hailed as as a lost masterpiece.
Advance publicity tells us "The acclaimed Naomi Frederick will revive her performance of Agnes Colander. Her previous credits include Much Ado About Nothing (Shakespeare's Globe), The Winslow Boy (Old Vic) and Brief Encounter (Birmingham Rep, West Yorkshire Playhouse and West End). She is joined by Sally Scott (King Charles III - West End and Broadway, King Lear – West End), Matthew Flynn (Wild Honey – Hampstead Theatre, I am a Walrus – Young Vic), Harry Lister-Smith (A Woman of No Importance – West End, Posh - West End) and recent LAMDA graduate Cindy-Jane Armbruster".
The production is described as follows "Written in 1900 and unearthed a century later Agnes Colander: An Attempt At Life is a witty and compelling exploration of love and sexual attraction".
"Three years after leaving her unfaithful husband and striking out as an artist, Agnes receives his letter ordering her home. But Agnes married young; her innocence has gone and her ambition is growing. Fleeing to France to find a new future, Agnes is pursued by the besotted Alec and worldly-wise Otho. Beset on all sides, can Agnes seize the chance to shape her own life?
Trevor Nunn, who returns to Jermyn Street Theatre following Samuel Beckett's All That Fall, which transferred to the West End and off-Broadway, says –
"Playwright, actor, director and critic, Harley Granville Barker is a giant of Edwardian theatre and with his revolutionary approach to stage design and ensemble acting, is widely regarded as the first modern British theatre director. Through revivals of his plays like Waste, The Voysey Inheritance and The Madras House, we have come to recognise Harley Granville-Barker as one of the great dramatists of the previous century. So when a totally unknown, unpublished, full-length play by Barker was discovered recently, it was a momentous development. Having presented the play at the Ustinov Theatre in Bath, we are now able to bring this world premiere production of a new play by a great writer, to the London stage. We hope everybody who cares about the history of English drama will be as excited as we are."