Kids and Family Shows in London
Give your family and kids the gift of live theatre and see their faces light up as they live and breathe the vivid drama, spectacular acting, singing and dancing. We sell low cost tickets for everything from all-time family favourites that have been running continually for years to brand new shows, comedies, fantasies, celebrity-studded musicals, special children's shows, dance, ballet and classical music performances. There's nothing quite like live entertainment. Whatever your choice, and whatever the occasion, your kids will love visiting one of the West End's beautiful theatres for a big night out.
Results: 11 shows match your request.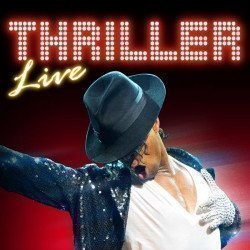 Families (91%)
Couples (89%)
Theatregoers (86%)
i
If you love Michael Jackson's music you'll adore this smash hit West End show. It's a veritable feast for the eyes, ears and emotions with breath-taking choreography in true Jackson style and a musical roll of honour including thirty five of his greatest dance, disco, soul, Motown and indie chart toppers.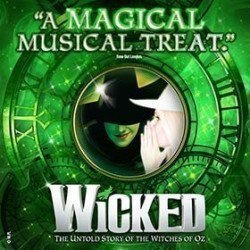 Families (93%)
Couples (88%)
Theatregoers (90%)
i
Based on the 1995 Gregory Maguire novel, Wicked: The Life and Times of the Wicked Witch of the West, this multi-award winning show is packing the house to the rafters every night, dubbed Best Musical of the Decade by Entertainment Weekly.
Starring: Savannah Stevenson, Emma Hatton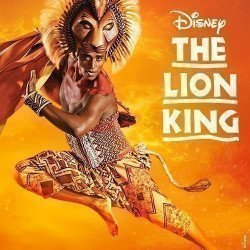 Families (98%)
Couples (90%)
Theatregoers (90%)
i
The Lion King, the multi-award winning musical, continues to wow audiences night after night with amazing puppets and stage sets, a heart-warming storyline, incredible choreography and a musical score that hits the mark every time.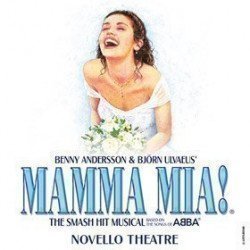 Families (93%)
Couples (94%)
Theatregoers (91%)
i
If you love one-time Eurovision winners Abba, you'll adore Mamma Mia! Twenty two of the '70s supergroup's biggest hits are brought into play to tell the funny, romantic tale of bride Sophie and her wayward mother Donna. Join 45 million fans and enjoy this superbly uplifting show, perfect for the whole family!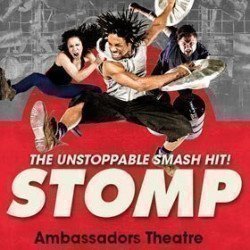 Families (96%)
Couples (93%)
Theatregoers (90%)
i
Stomp's performers use everything including the kitchen sink – literally – to create a show that's taken the West End by storm. Masterly percussion blends with thrilling dance routines and comedy moments in a West End show that delights audiences every night, inspiring people of every age and walk of life to just… give it a go!
Was £57.50 Now £22.50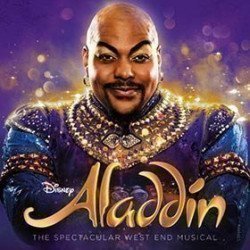 Families (98%)
Couples (85%)
Theatregoers (84%)
i
Aladdin – Let the magic commence! The Prince Edward theatre is your summer 2016 venue for a Disney classic that's been making waves on Broadway since it debuted there in 2014. Now it's the West End's turn, to the delight of thousands of British Disney fans who've been waiting for the long-rumoured transfer to go ahead. It's already set to become one of the world's favourite family musicals... and the anticipation is mounting.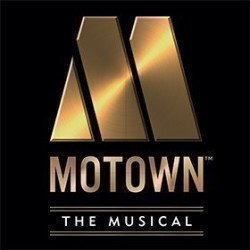 Families (85%)
Couples (92%)
Theatregoers (94%)
i
Fresh from Broadway, this epic jukebox musical is set to make a splash at the West End's splendid Shaftesbury Theatre from February 2016. If you love sweet soul music, you'll adore it. It's packed with memorable Motown songs sung to perfection with amazing choreography to match, a proper trip down memory lane.
Starring: Cedric Neal, Lucy St. Louis, Charl Brown, Sifiso Mazibuko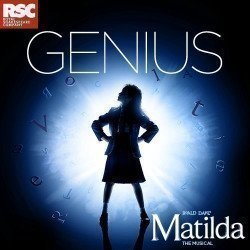 Families (97%)
i
The terrible parents of Matilda Wormwood, who is five years old, are completely uninterested in their daughter. But she's a gifted child who taught herself to read at age three and devours both adults' and childrens' books from her local library with devilish joy. Matilda the Musical tells the story of this very special little girl and her battles against the weird world of grown-ups.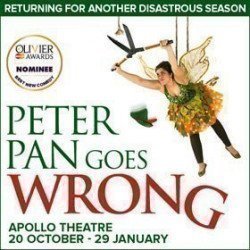 Families (94%)
Couples (94%)
Theatregoers (91%)
i
Mischief Theatre's Peter Pan Goes Wrong returns to the West End for a second disastrous limited season.
Once again the members of the Cornley Polytechnic Drama Society battle against technical hitches, flying mishaps and cast disputes. Will they ever make it to Neverland?
For the slickest show in the West End, DON'T see Peter Pan Goes Wrong!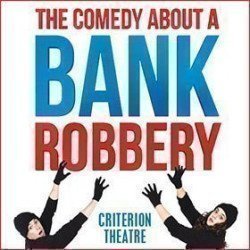 Couples (89%)
Theatregoers (89%)
i
If you've seen the marvellous Olivier-winning 'The Play That Goes Wrong', so good it just keeps on running, you're going to love this. Actually, you'll love it anyway, another hilarious romp from the excellent Mischief Theatre Company who also absolutely floored audiences with 'Peter Pan Goes Wrong'. Their unique brand of madcap humour has scored another hit, and as the critics say, it would be criminal to miss it.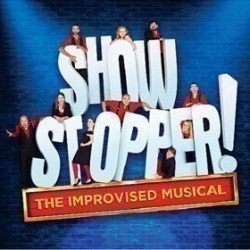 Families (86%)
Couples (100%)
Theatregoers (100%)
i
Olivier Award 2016 winners The Showstoppers are back in the West End transforming audience suggestions into all-singing, all-dancing shows with unpredictable and hilarious results.
Shows
by Category
Up to 70% discounts
Secure Online Booking
Tickets sent by Post or collect at BoxOffice
Customer service open 7 days a week
Choose your seats at time of reservation.
No hidden charges.