Theatre Royal Haymarket
8 Haymarket, London, SW1Y 4HT GB
Now showing at the
Theatre Royal Haymarket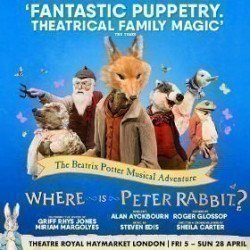 Booking until: Sunday, 28 April 2019
Hop onto your seats and immerse yourself in the magical world of Beatrix Potter. Watch with delight as your favourite stories and most beloved characters are brought to life in this theatrical spectacular, with beautifully handcrafted puppets, enchanting original songs and a sprinkle of magic. Look out for the ferocious Mr. McGregor, reach heady heights with Jemima Puddle-Duck, do the laundry with Mrs. Tiggy-Winkle and of course, fall in love with the mischievous Peter Rabbit.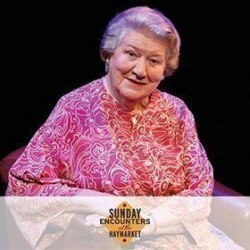 Booking from: Sunday, 5 May 2019
Booking until: Sunday, 5 May 2019
It is still one of the best kept secrets in show business that Patricia Routledge trained not only as an actress but also as a singer and had considerable experience and success in musical theatre, both in this country and in the USA.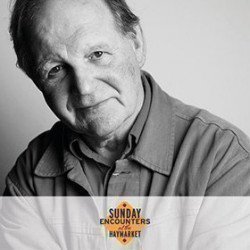 Booking from: Sunday, 5 May 2019
Booking until: Sunday, 5 May 2019
Michael Morpurgo began writing stories in the early '70s, inspired by the children he taught in his primary school class in Kent. He has written over 130 books, including The Butterfly Lion,Kensuke's Kingdom, Private Peaceful and War Horse, which was adapted for a hugely successful stage production by the National Theatre and then, in 2011, for a film directed by Steven Spielberg.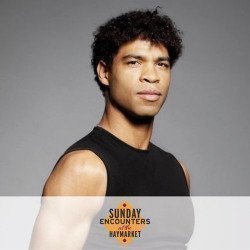 Booking from: Sunday, 12 May 2019
Booking until: Sunday, 12 May 2019
For one night only, Carlos Acosta, the greatest male ballet dancer of our generation is in conversation with Mike Parkinson, youngest son of Sir Michael Parkinson. Born in 1973 the 11thchild of an impoverished family in one of Havana's poorest districts, Acosta went on to conquer the elite art form. His story is as improbable and enthralling as his dancing so expect captivating dialogue and possibly a short dance demonstration.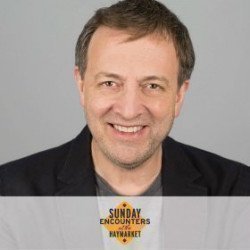 Booking from: Sunday, 12 May 2019
Booking until: Sunday, 12 May 2019
Misha Glenny is an Award-winning journalist and author, his international bestselling book, McMafia, was recently turned into the hit BBC TV series of the same name. Alternately very funny and very frightening, Misha Glenny lifts the lid on global organized crime and its corrupt political networks.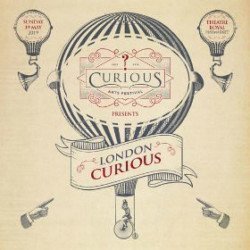 Booking from: Sunday, 19 May 2019
Booking until: Sunday, 19 May 2019
Join us for the day at the Theatre Royal Haymarket for 'London Curious' on Sunday 19th May, where a series of curious adventures with the legendary Iain Sinclair and other leading cultural and social historians, and psycho-geographers, will take you into the heart of our great and teeming metropolis.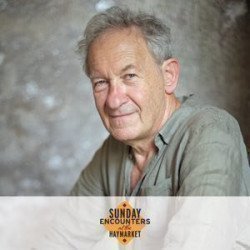 Booking from: Sunday, 2 June 2019
Booking until: Sunday, 2 June 2019
Can words still pack a punch in the reign of Twitter?
Have the carriers of thought, the deliverers of argument, the elements of poetry, the sounds that make us human – lost their force in the age of short attention span?
Simon Schama has lived in the house of words for half a century – as historian, art critic, broadcaster and journalist. He has spun the web of words in big books and tight essays; he's done stand up in Chicago and live cook shows on TV.  Now he has a new collection of writing on everything from Falstaff to Leonard Cohen, pomegranates to populism.
You can hear his words on stage at the Theatre Royal Haymarket on June 2nd.
Presented by Fane Productions as part of the 'Sunday Encounters at the Haymarket' season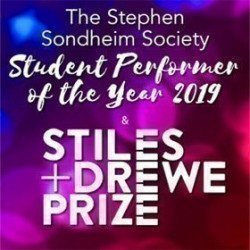 Booking from: Sunday, 9 June 2019
Booking until: Sunday, 9 June 2019
Mercury Musical Developments and the The Stephen Sondheim Society present the 13th annual STEPHEN SONDHEIM SOCIETY STUDENT PERFORMER OF THE YEAR competition and STILES + DREWE PRIZE.
This annual competition sees 12 of the UK's finest students of musical theatre compete for a £1,000 prize by singing a Sondheim song of their choice. Also up for grabs is the £1,000 Best New Song Prize, awarded by George Stiles and Anthony Drewe to the creators of an original piece of musical theatre, written by a member of Mercury Musical Developments.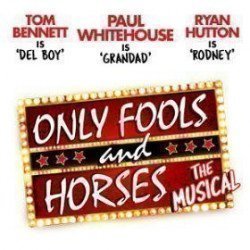 Booking until: Saturday, 31 August 2019
If you fell about laughing every time Del Boy, Rodney, Trigger and co appeared on telly, you're not the only one. Millions of us almost did ourselves a mischief when Del Boy fell through the bar, and you're in good company. More or less the entire nation laughed fit to bust, and now it's coming to the West End stage. Welcome to Only Fools and Horses, the Musical.
Starring: Paul Whitehouse , Ryan Hutton , Tom Bennett
Theatre Royal Haymarket history
From the outside
The Theatre Royal Haymarket's fabulous six pillared frontage is impressive in itself. But inside it's simply stunning, with wonderful painted ceiling murals, gleaming gilt engraving and cool, exotic marble walls… all of which probably makes it the West End's most beautiful theatre.
Theatre Royal, Haymarket architecture and history
A young carpenter, John Potter, built a small theatre on the site of the Kings Head pub back in 1720, in a rough, poor area frequented by thieves, next door to the Cannon and Musket gun shop. A brave venture, when it first opened its doors as the Hay Market the venue had a run of terrible luck. They didn't have permission to stage dramas, which at the time required a Royal Patent or Charter, for a start.
Keen to stay open despite everything, Potter staged concerts and amateur plays, only to be closed regularly by the police. Then, just like in a fairytale, a French nobleman, the Duke of Montague, brought a change in fortune. He'd arrived in the city with his troupe of French Actors and a play, La Fille a La Mode, ready to stage. But neither of the official theatres in town wanted to put on a French show. So the Duke turned to Potter and made him an offer he couldn't resist. While the play wasn't a huge hit, it set the stage and the theatre went from strength to strength from then onwards. It enjoyed its first ever box office success in 1729, a spectacular show called Hurlothrumbo, which ran for 30 nights and packed the house. And the venue never looked back.
The profits from a production of Trilby at the Haymarket paid for Her Majesty's Theatre to be built, and the Theatre Royal Haymarket hosted the first stage production of Oscar Wilde's An Ideal Husband, back in 1893. John Gielgud acted as fire warden during the Blitz, setting up home in one of the theatre's dressing rooms. And the past four years have seen considerable change, with the theatre's revolutionary Masterclass Programme expanding slowly but surely and the theatre becoming a receiving house again for the first time since 1982.
Bear in mind that the Theatre Royal, Haymarket is a different venue from the Theatre Royal, Drury Lane and you'll be fine!
Ghostly appearances at the Theatre Royal, Haymarket
The theatre's colourful former manager, Sir John Buckstone, has been spotted – and heard – throughout the theatre on numerous occasions, by the audience and by the stars who have trodden its magnificent stage, including Dame Judi Dench and Patrick Stewart of Star Trek fame.
Past shows at the Theatre Royal, Haymarket
Recent past hits at the Theatre Royal Haymarket include Treasure Island with Keith Allan, the classic play Waiting for Godot, On the Waterfront, set in 1950s New York and Breakfast at Tiffany's. They've staged Horses' Tales and Sweet Charity, The Rivals, Flare Path, and The Tempest starring Ralph Fiennes.
Theatre Royal, Haymarket access
You'll find disabled access through the side doors on the Haymarket, and exits either side of the doors at the Haymarket foyer. There's one wheelchair space at the back of the auditorium and if you can transfer from your wheelchair, you can use any aisle seat in the stalls.
Theatre Royal, Haymarket tickets
We're a popular destination for a wide variety of seat types and prices, with excellent availability on the full range of Theatre Royal Haymarket tickets.
Theatre Address
Theatre Royal Haymarket
8 Haymarket, London, SW1Y 4HT GB +44 (0)20 7492 0813
Facilities
Air cooled
Bar
Disabled toilets
Infrared hearing loop
Member of Q-Park scheme
Toilets
Wheelchair/scooter access
Theatre Info
Capacity: 880
Year built: 1720