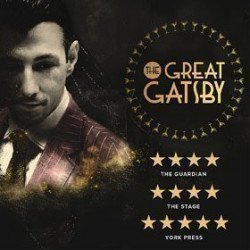 The Great Gatsby
Tickets
Gatsby's Drugstore
Booking until: Sunday, 1 September 2019
Running time: 2 hours (Including interval)
Book

tickets
Customer Reviews
What to expect:
Acting
Music
Costumes
Story
Lighting
Recommended for:
Anyone
Families
Teenagers
Couples
Theatregoers
based on 19 reviews
The show was fantastic
Jacqueline London Box Office customer
Booked the show last minute as a friend was in town. We did not know what to expect but overall was a great experience. This is a style of play that we have never seen before. It's really not like sitting and watching, you are part of it. Somehow, I would have liked it to be even more immersive! Perfect to discover a new theatre style and/or make a surprise to a friend without saying what it is about. Even if not everyone does it, it worth dressing up 20's style to reinforce the effect of the play. Recommend to go!
Marianne London Box Office customer
You feel like a extra in this totally amazing show
You feel like a extra in this totally amazing show
Stuart London Box Office customer
One of a kind
It was an immersive masterpiece with great actors and well thought-out side plots. Definitely something to see if you liked the movie
Alex London Box Office customer
Fun party of a show!
This is a fun combination of a play and a party. The friendly actors do a great job of staying in character from the doorstep and the guest list to the end of the evening. Set in a large central warehouse room, with smaller rooms off to the sides, the audience is free to mill around, as there are no assigned seats. With a selection of strong cocktails at the bar and most of the audience in passable period party dress, my guest and I had a great time being ushered from room to room to witness scenes. The actors bring audience members into the action in a minor way, but it's easy to blend in if you have stage fright. I would suggest you spend a few minutes practicing the Charleston before you go, if you really want to make the most of the evening.
Christopher London Box Office customer
fun and interactive
Remember to watch the movie or read the book beforehand so you have it fresh in your mind...and of course, get dressed up and participate!
Amanda London Box Office customer
Amazing
The show is amazing!
Giulia London Box Office customer
Great, have a few before you go!
Great armosphere, shame the bar was not open throughout the performance and drinks being collected off the tables when not finished.
Richard London Box Office customer
Exquisite
Haemi London Box Office customer
An interactive play
Be part of the action, taking place in a set of rooms representing Gatsby's house where big parties take place. Order your drink from the bar, dance with the actors, go around the rooms to see how things evolve in front of your eyes. Participate in the dialogs and actions - not to be scared, usually only need to answer with a yes or not, pretending you are one of Gatsby's invitees to the party. Great night out, would recommend it!
CHARALAMPOS London Box Office customer
So much more fun than I expected
I really didn't feel like going, and I knew I couldn't drink that night, so the gin went to waste, but it TOTALLY turned me around - it was really fun and i LOVED the interaction, the acting was great, it really felt immersive! if you are someone into improv you would love it!
Katya London Box Office customer
Beyond thrilled with our choice. We booked impromptu on London Box office not quite knowing what the 'immersive theatre' would entail. We loved the story line and all the little story offshoots. Acting was fantastic and the actors stuck around to chat to our 16 year old fan girl daughters. Brilliant and highly recommended.
Liezl London Box Office customer
LIVELY & ENTERTAINING
VERY MYSTERIOUS!
JOHN London Box Office customer
Unique and exciting
Like being an extra, my partner loves great Gatsby and said it did the book and film justice, absolutely brilliant couldn't reccomend enough
Paul London Box Office customer
Theatrical suprise
Honestly didn't read the small print about this show. Booked it online last minute and thought my mother and I were going to be seated to watch the play. We were surprised to be standing and walking around, almost participants in Gastby's party. It was a little disconcerting at first but we soon got into it. Characters of Tom and Nick were brilliant and the whole experience was very engaging. Only regret was that we had a lot of shopping bags from our day around London and they were difficult to carry from set to set. Be prepared and embrace this unusual but well executed show.
Sinead London Box Office customer
Use the search box at the top left of this page to search for The Great Gatsby tickets availability.
Quick Facts
Largest Ticket Inventory in the West End
Real time seat availability
Your booking is processed directly into the box office reservation system
Collect your tickets from the theatre for free or get them posted to your address.

Theatre Address
Gatsby's Drugstore
84 Long Lane, London, SE1 4AU GB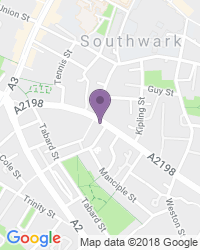 Next Performances