The book was a best seller. The film was a surprising hit. Why does the stage adaptation seem totally redundant and unnecessary?
There is no doubt that reading Joe Simpson's account of his four days of a "life and death" ordeal, being injured and trapped in the Peruvian Andes all by himself can be very engrossing and thrilling.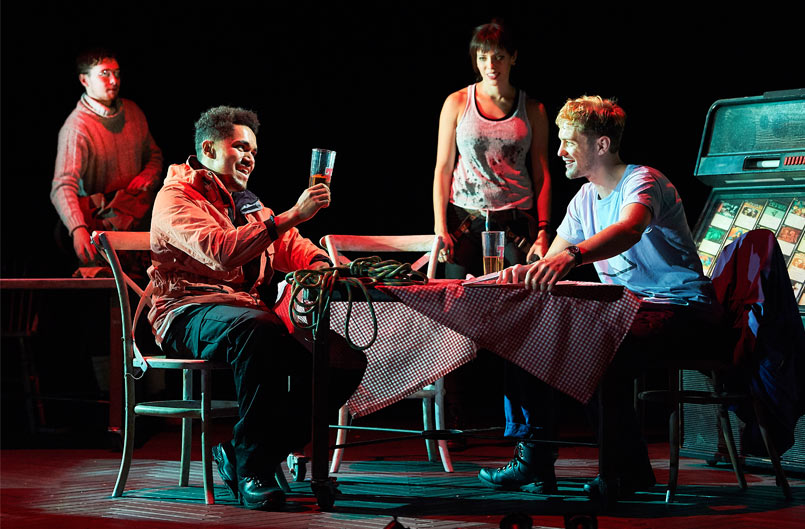 Patrick McNamee (Richard), Josh Williams (Joe), Fiona Hampton (Sarah), and Angus Yellowlees (Simon) in Touching the Void at the Duke of York's Theatre.