London Palladium
8 Argyll Street, London, W1F 7TF GB
Now showing at the
London Palladium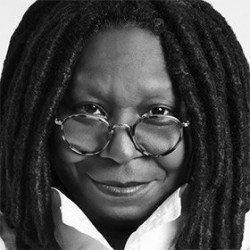 For the first time in the UK – Whoopi Goldberg – Stand Up Live!
With her trademark dreadlocks, wide impish grin and piercing humour, Goldberg is best known for her adept portrayals in both comedic and dramatic roles, as well as her groundbreaking work in the Hollywood film industry as an African-American woman. Get up close and personal as she brings her one woman comedy show to The London Palladium for one night only.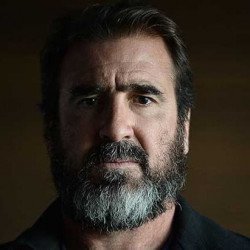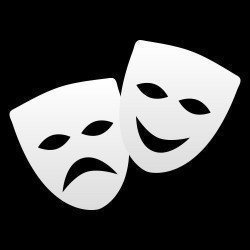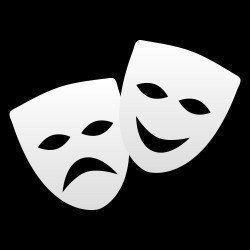 Jonathan Pie is a respected News reporter for a respected News broadcaster but he has a problem. He has several problems. He hates his job. He hates his colleagues. But mainly he hates the ****ing News.
Join him for this live show where he hilariously reveals the truth behind recent News events both home and abroad.
He'll also be discussing his own meteoric rise to mediocrity…and one imagines he'll be venting plenty of spleen in the process.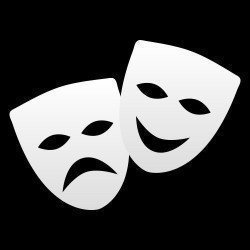 Paul Carrack is one the UK's great singer songwriters and multi-instrumentalists. Balancing his career between his solo work and guesting on the current Eric Clapton album / tour, his widely-varied CV also includes Roxy Music, BB King, Nick Lowe, Roger Waters, Squeeze, Mike +Mechanics, Elton John, The Smiths and Ringo Starr to name just a few.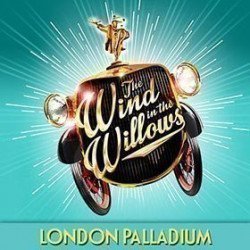 Wind in the Willows – Family magic in theatreland. Fresh from their success with the musical Mary Poppins, a crack team of theatre talent presents another children's favourite that's adored just as much by grown-ups. It's Kenneth Grahame's classic tale about Toad, Ratty, Badger and Mole, and their battle against the evil creatures living in nearby Wild Wood.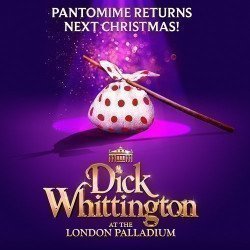 Qdos Entertainment sits at the heart of the most wonderful, magical, glittering story set in our fair capital city, London. It's Dick Whittington, the quintessential British folk tale starring an adventurous young man and his loyal cat. The London Palladium is your venue for Christmas 2017 and the tickets are on sale right now.
London Palladium history
From the outside
The London Palladium's classical 1910 façade, with its Grecian-style decorated pillars and grand entrance, leads to an interior that's just as exquisite as the outside, a visual feast for architecture lovers and theatre goers alike.
London Palladium Theatre architecture and history
Frank Matcham designed this wonderful building, which occupies a site previously home to a handful of historic buildings: a Corinthian Bazaar, an aviary, Henglers Grand Cirque and the National Ice Skating Palace. But the London Palladium is the site's biggest success.
The Palladium started life in 1910 as a receiving house for various kinds of entertainment and ended up a specialist Variety venue. The escapologist Houdini played there, as did the famously scandalous samba singer Carmen Miranda and the well-loved comedians Laurel and Hardy, Judy Garland of Wizard of Oz movie fame, the Marx brothers and the wonderful Frank Sinatra.
During the '50s the London Palladium was called the Ace Variety Theatre of the World', host to ATV's Sunday Night at the London Palladium television programme, and for years it hosted the yearly spectacular Royal Variety Performance.
Sunday Night at the London Palladium became a British fixture between the '50s and '70s in a stage show that made Bruce Forsyth, the host, into a household name. But in the late 1960s it transformed itself into a top venue for large-scale musicals. There followed a run of hits including two stints for The King and I, Joseph and the Amazing Technicolor Dreamcoat, Oliver and Chitty Chitty Bang Bang, The Sound of Music and Sister Act.
The venue is also famous for pantomime, with lavish performances starring Cliff Richard and the Shadows in 1964 and 1966, and a variety of household name starts in subsequent years. In '68 Sammy Davis Junior starred in Golden Boy, the theatre's first musical.
The London Palladium was bought by Sir Andrew Lloyd Webber and another investor in 2000 and took its place in his stable of top theatres. The old revolving stage was taken out in 2002 to make room for the special effects in Chitty Chitty Bang Bang, the Palladium's longest running show with an impressive 1,414 performances.
From 2005 the London Palladium has been wholly owned by The Really Useful Group Ltd and offers an impressive 2298 seats, making it the West End's largest musical venue.
Past shows at the London Palladium Theatre
Apparently the London Palladium almost hosted Elvis Presley, but his manager turned down the theatre because they weren't offering enough money. The King and I has been staged there twice, the first time starring Yul Brynner. It has hosted the BAFTAs twice and continues to wow audiences from all over the world with top shows.
London Palladium Theatre access
The London Palladium offers wheelchair and scooter access.
London Palladium Theatre tickets
We're your number one destination for a wide variety of seat types and prices, with excellent availability on the full range of London Palladium Theatre tickets.
Theatre Address
London Palladium
8 Argyll Street, London, W1F 7TF GB +44 (0)20 7492 0813
Facilities
Air conditioned
Bar
Disabled toilets
Infrared hearing loop
Member of Q-Park scheme
Toilets
Wheelchair/scooter access
Theatre Info
Capacity: 2298
Year built: 1910