Comedy
It's exhilarating. It's exciting. It's thrilling. With our help you'll enjoy the best London shows for less. We offer good ticket availability at great prices and we're a trusted source of the London theatreland's finest nights out including top musicals, popular comedies, contemporary and traditional dance, opera and more. We feature tickets for children's shows that can be enjoyed by the whole family, dramatic London shows for adults, West End favourites that have been thrilling audiences for years, celebrity -studded performances, musicals and hilarious comedies. All at prices that will make you smile.
Results: 7 shows match your request.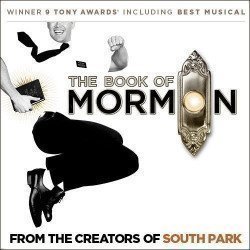 Couples (88%)
Theatregoers (83%)
i
It's rare for a show to cause such a stir. But when this production hit the Broadway stage in 2010 a flock of often-hard-to-please reviewers gave it an immediate and enthusiastic thumbs-up. It's rude, irreverent and definitely NOT for the easily offended. Introducing The Book of Mormon, which has made the long-rumoured transfer to London's West End at last!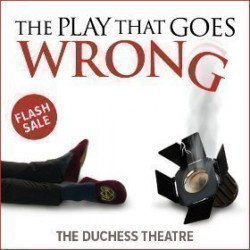 Families (88%)
Couples (91%)
Theatregoers (92%)
i
After a smash hit UK tour this hilarious play, which has won numerous accolades from reviewers who have laughed themselves silly over it, returns to the West End. If you haven't seen it yet and you love classic British comedies like the TV series Fawlty Towers, this one's for you. Funny just doesn't do it justice!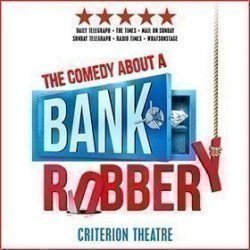 Families (81%)
Couples (91%)
Theatregoers (90%)
i
If you've seen the marvellous Olivier-winning 'The Play That Goes Wrong', so good it just keeps on running, you're going to love this. Actually, you'll love it anyway, another hilarious romp from the excellent Mischief Theatre Company who also absolutely floored audiences with 'Peter Pan Goes Wrong'. Their unique brand of madcap humour has scored another hit, and as the critics say, it would be criminal to miss it.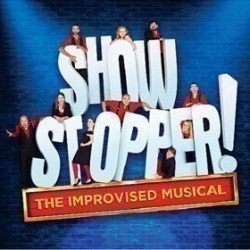 Couples (94%)
Theatregoers (100%)
i
Olivier Award 2016 winners The Showstoppers are back in the West End transforming audience suggestions into all-singing, all-dancing shows with unpredictable and hilarious results.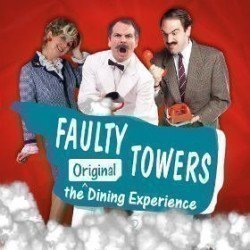 Families (83%)
Couples (98%)
Theatregoers (90%)
i
You like your theatrical experiences a little bit different... or a lot different. How's this for something unusual and totally hilarious? If you've ever laughed yourself to tears over the classic TV comedy Fawlty Towers, this'll have you in stitches. Introducing a two hour feast of comedy interleaved with real food and drink, a dinner party you'll remember for the rest of your life. Welcome to Faulty Towers the Dining Experience.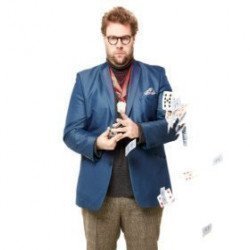 Introducing an hilarious new show due at the magnificent Vaudeville theatre in the West End. It has been create by the remarkable magicians Penn & Teller, in collaboration with Mischief Theatre, and it conjures an entire evening of magical splendour, almost all of which goes horribly wrong. It's one of the funniest plays for ages, as you'd expect from the Mischief Theatre company. Read on...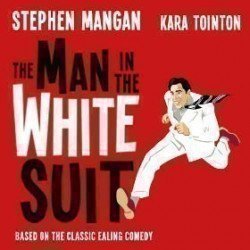 What happens when one very clever chap invents a marvellous new fabric that never, ever gets dirty? Havoc, that's what! Welcome to the stage version of the brilliant Ealing comedy of the same name, brought bang up to date thanks to the talented Stephen Mangan. The result is quirky, charming and very funny, set like the original in the 1950s.
Starring: Kara Tointon , Stephen Mangan
Shows
by Category
Up to 70% discounts
Secure Online Booking
Tickets sent by Post or collect at BoxOffice
Customer service open 7 days a week
Choose your seats at time of reservation.
No hidden charges.