David Williams' latest yarn aimed at the kids market has hit the West End this week. Fun and frolics for all ages, (so long as you are under 8 years old or a particularly undiscerning adult).
Neal Foster directs his own adaptation in conjunction with his Birmingham Stage Company and it ticks along at a reasonable pace on the small but busy stage.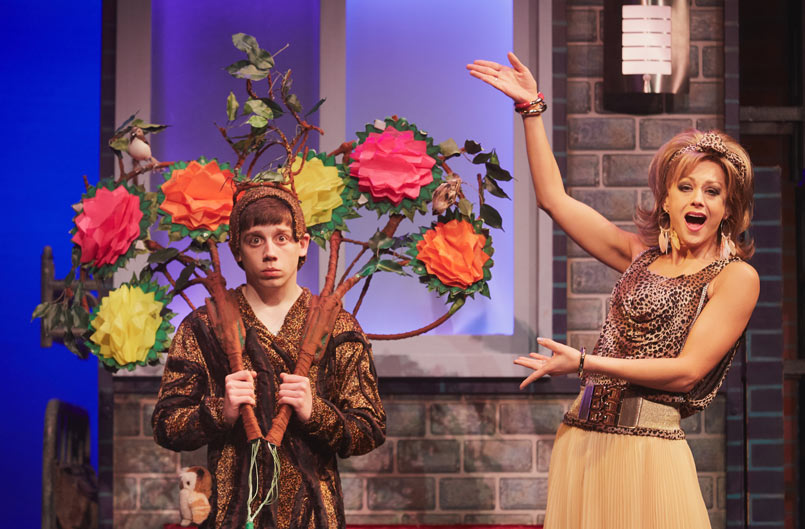 Gangsta Granny 2018 at the Birmingham Stage Company. Tom Cawte (Ben) and Jenny Gayner (Mum). Photo by Mark Douet.