THE CANE, my friend Mark Ravenhill's first major play in 10 years, is about teachers.
Nicola Walker plays Anna, now an adviser for academy schools visiting her ex-teacher mother (Maggie Steed) and father (Alan Armstrong) as his hopes of a retirement celebration are thwarted by the revelation that he used to cane pupils back when it was legal.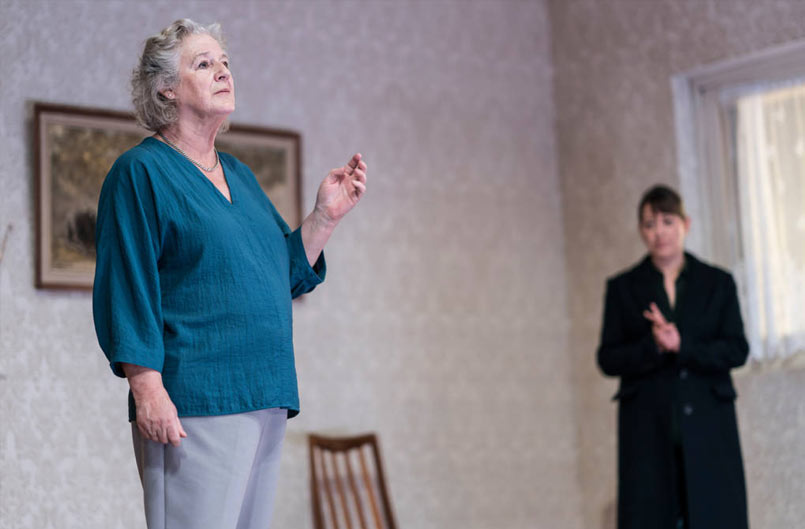 Maggie Steed (Maureen) and Nicola Walker (Anna) in The Cane at the Royal Court. Photo credit Johan Persson.