Royal Opera House
Bow Street, London, WC2E 9DD GB
Now showing at
the Royal Opera House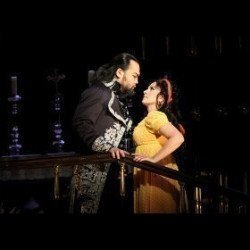 Tosca
Royal Opera House
Tickets from £51.20
Rome in 1800 is in political chaos. Cesare Angelotti, a former consul of the short-lived Roman Republic, has escaped imprisonment, and seeks refuge in the church of Sant'Andrea della Valle. The painter and republican sympathizer Mario Cavaradossi promises to hide him at his country villa. Baron Scarpia, Rome's tyrannical Chief of Police, suspects that Cavaradossi has helped Angelotti to escape. He persuades the painter's opera singer lover Floria Tosca, whom he himself desires, that Cavaradossi has betrayed her. She leaves to confront Cavaradossi at his villa and Scarpia orders his men to follow her, in the hope they'll find Angelotti.
Scarpia arrests Cavaradossi, and tortures him in Tosca's presence until she reveals Angelotti's hiding place. Scarpia subsequently condemns Cavaradossi to death. Alone with Tosca, Scarpia tells her that he will save Cavaradossi - but only if Tosca spends the night with him. Will Tosca yield to the man she hates to save the man she loves?
Booking until: Thursday, 20 June 2019
Running time: 3 hours
Tosca tickets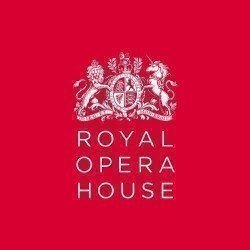 Carmen
Royal Opera House
2.5/5
-

based on

2

reviews - (Read reviews)
2.5

2

reviews
Tickets from £53.60
Carmen is the best-known work by French composer Georges Bizet, and one of the most famous operas in the entire art form – numbers such as the Habanera and the Toreador Song have permeated the popular consciousness as little else has. The opera's heady combination of passion, sensuality and violence initially proved too much for the stage, and it was a critical failure on its 1875 premiere. Bizet died shortly after, and never learned of the spectacular success his Carmen would achieve: the opera has been performed more than five hundred times at Covent Garden alone.
Booking until: Saturday, 20 July 2019
Carmen tickets
Royal Opera House Facilities
Air conditioned
Bar
Disabled toilets
Infrared hearing loop
Member of Q-Park scheme
Restaurant
Toilets
Wheelchair/scooter access
Royal Opera House Location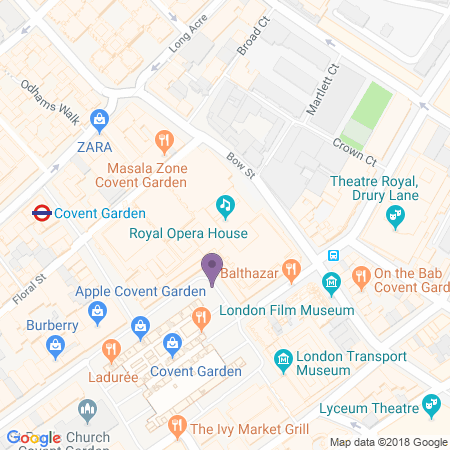 Directions
Travel Information
Nearest Tube station
Covent Garden

Leicester Square
Nearest Rail Station
Day buses
(Aldwych) RV1, 6, 11, 13, 23, 59, 68, 87, 171, 172, 188, X68
Night buses
(Aldwych) 6, 23, 188, N11, N13, N26, N47, N68, N87, N89, N155, N171, N551
Royal Opera House history
From the outside
The Royal Opera House is the impressive official home of the Royal Opera and Royal Ballet and features a striking pillared façade. Inside it is equally magnificent with its unusually deep stage, huge orchestra pit, horseshoe shaped seating and beautiful pale blue and gold ceiling dome.
Royal Opera House architecture and history
The Royal Opera House was built back in 1732, first named the Theatre Royal, Covent Garden. Winning a coveted theatrical patent from the King, it was allowed to perform dramas, the only theatre at the time to do so apart from the Theatre Royal, Drury Lane.
It was built using the enormous profits from a particularly successful and popular production of The Beggar's Opera. The composer Handel debuted many of his new musical compositions there during the 1700s and loved the venue so much he left his organ to the venue in his Will. Sadly, it was destroyed by a fire in 1808. And the piano forte, a revolutionary instrument of the times, was first heard at the Royal Opera House building in 1767.
Another fire caused considerable damage in 1857, after which the venue raised the costs of tickets to pay for restoration. This caused the famous Old Price Riots, which eventually led to entrance fees being put back down to reasonable levels!
In 1843, when the practice of restricting drama performances was finally lifted, it was renamed the Royal Italian Opera, translating many non-Italian operas into Italian. In the late 1890s it was finally renamed The Royal Opera House, adding operas from France and Germany to their repertoire.
During World War One the Royal Opera House was used as a furniture store. In the Second World War it played its part by hosting dances, as a public dance hall. After the Second World War the famous Sadler's Wells Ballet company took over, in hand with the new Covent Garden Opera Company.
Restored beautifully at huge cost during the 1990s, today the Royal Opera House is one of the most popular performance spaces in London. It also houses a fascinating collection of operatic costumes and other collections, in an ambitious project to catalogue every single performance there since its opening in 1732.
Past shows at the Royal Opera House
The Royal Opera House has staged every imaginable opera, from obscure oddities to household name operas like Carmen and La Boheme. It has also hosted stellar performances by The Mariinsky Opera, The Mariinsky Ballet, The Kirov Ballet, San Francisco Ballet, La Scala Ballet Company and any more.
Royal Opera House access
There are as many as 19 wheelchair spaces in the main auditorium, in the stalls circle, grand tier, balcony and upper amphitheatre. Plus at least one wheelchair space and companion seat for sale from 10am on the day of the performance.
Royal Opera House tickets
We're a great destination for a wide variety of seat types and prices, with excellent availability on the full range of Royal Opera House tickets.