Royal Opera House
Bow Street, London, WC2E 9DD GB
Now showing at the
Royal Opera House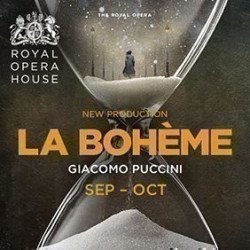 When Rodolfo, a penniless poet, meets Mimì, a seamstress, they fall instantly in love. But their happiness is threatened when Rodolfo learns that Mimì is gravely ill.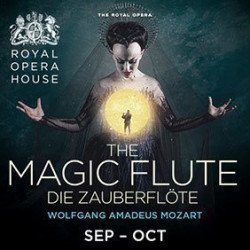 Prince Tamino promises the Queen of the Night that he will rescue her daughter Pamina from the enchanter Sarastro. He begins his quest, accompanied by the bird-catcher Papageno – but all is not as it seems…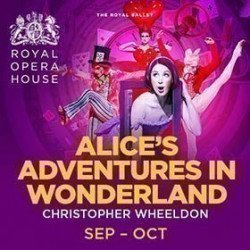 Christopher Wheeldon's Alice's Adventures in Wonderland burst onto the stage in 2011 in an explosion of colour, stage magic and inventive, sophisticated choreography. Joby Talbot's score combines contemporary soundworlds with sweeping melodies that gesture to ballet scores of the 19th century. Bob Crowley's wildly imaginative, eye-popping designs draw on everything from puppetry to projections to make Wonderland wonderfully real.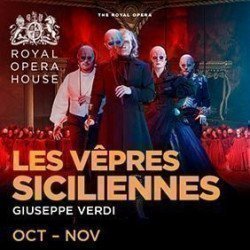 Hélène longs for vengeance on Montfort, who murdered her brother. She enlists the help of her lover, Henri, and the rebel Procida – although Henri will discover that Montfort is his father.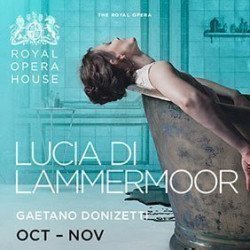 Lucia's brother Enrico is horrified to learn she has fallen in love with his sworn enemy Edgardo. He hastily arranges her marriage to his associate Arturo. Edgardo and Lucia privately exchange rings before he leaves to fight in France.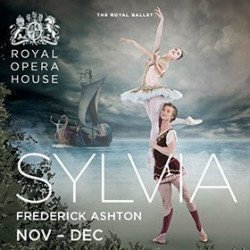 Frederick Ashton's delightful full-length classical ballet is a charming feast for the senses, set to Delibes' marvellous score.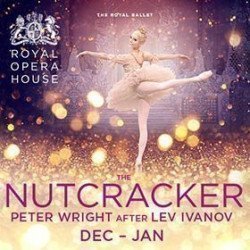 A young girl's enchanted present leads her on a wonderful Christmas adventure in this beautiful classical ballet, danced to Tchaikovsky's magnificent score.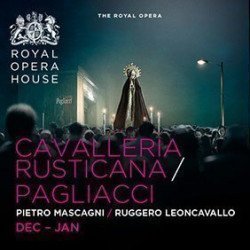 Turiddu sings of his love for Lola. He is overheard by Santuzza, a woman he has seduced. Santuzza tells Lola's husband Alfio of his wife's infidelity.
Alfio challenges Turiddu to a duel. Turiddu asks his mother Mamma Lucia to look after Santuzza, and dies at Alfio's hands.
Royal Opera House history
From the outside
The Royal Opera House is the impressive official home of the Royal Opera and Royal Ballet and features a striking pillared façade. Inside it is equally magnificent with its unusually deep stage, huge orchestra pit, horseshoe shaped seating and beautiful pale blue and gold ceiling dome.
Royal Opera House architecture and history
The Royal Opera House was built back in 1732, first named the Theatre Royal, Covent Garden. Winning a coveted theatrical patent from the King, it was allowed to perform dramas, the only theatre at the time to do so apart from the Theatre Royal, Drury Lane.
It was built using the enormous profits from a particularly successful and popular production of The Beggar's Opera. The composer Handel debuted many of his new musical compositions there during the 1700s and loved the venue so much he left his organ to the venue in his Will. Sadly, it was destroyed by a fire in 1808. And the piano forte, a revolutionary instrument of the times, was first heard at the Royal Opera House building in 1767.
Another fire caused considerable damage in 1857, after which the venue raised the costs of tickets to pay for restoration. This caused the famous Old Price Riots, which eventually led to entrance fees being put back down to reasonable levels!
In 1843, when the practice of restricting drama performances was finally lifted, it was renamed the Royal Italian Opera, translating many non-Italian operas into Italian. In the late 1890s it was finally renamed The Royal Opera House, adding operas from France and Germany to their repertoire.
During World War One the Royal Opera House was used as a furniture store. In the Second World War it played its part by hosting dances, as a public dance hall. After the Second World War the famous Sadler's Wells Ballet company took over, in hand with the new Covent Garden Opera Company.
Restored beautifully at huge cost during the 1990s, today the Royal Opera House is one of the most popular performance spaces in London. It also houses a fascinating collection of operatic costumes and other collections, in an ambitious project to catalogue every single performance there since its opening in 1732.
Past shows at the Royal Opera House
The Royal Opera House has staged every imaginable opera, from obscure oddities to household name operas like Carmen and La Boheme. It has also hosted stellar performances by The Mariinsky Opera, The Mariinsky Ballet, The Kirov Ballet, San Francisco Ballet, La Scala Ballet Company and any more.
Royal Opera House access
There are as many as 19 wheelchair spaces in the main auditorium, in the stalls circle, grand tier, balcony and upper amphitheatre. Plus at least one wheelchair space and companion seat for sale from 10am on the day of the performance.
Royal Opera House tickets
We're a great destination for a wide variety of seat types and prices, with excellent availability on the full range of Royal Opera House tickets.
Theatre Address
Royal Opera House
Bow Street, London, WC2E 9DD GB +44 (0)20 7492 0813
Facilities
Air conditioned
Bar
Disabled toilets
Infrared hearing loop
Member of Q-Park scheme
Restaurant
Toilets
Wheelchair/scooter access
Theatre Info
Capacity: 2268
Year built: 1732