Celebrities on Stage in London
If you love to see celebrities live on stage, we offer low price tickets for the best shows in town. You will discover stellar performances by soap stars and reality TV celebrities, chart topping singers, well -loved comedians and respected, popular actors from home and abroad. There's something for everyone, whatever your age and tastes. So take your pick and enjoy the West End theatre experience of a lifetime and bathe in the celebrity limelight, with your favourite celebrities live on the London stage for the time of your life. Choose from dance, musicals, comedy shows, drama and more.
Results: 13 shows match your request.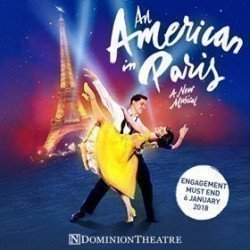 Couples (81%)
Theatregoers (92%)
i
Prepare yourself for a legend in the making, a show that has already won hearts and minds in the French capital and the USA, packed with romance and hailed as a 'dazzling spectacle'. Broadway's triumphant Tony-winning musical is on its way to theatreland, complete with the original stars Robert Fairchild and Leanne Cope. We're delighted to present An American in Paris.
Starring: Robert Fairchild, Leanne Cope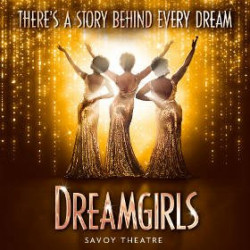 Families (83%)
Couples (93%)
Theatregoers (95%)
i
Dream Girls – The legendary musical re-awakens. Roll back time to 1981 and Dreamgirls had just opened on Broadway. Thirty years ago the part of Effie was played by Jennifer Holliday, who won an Oscar for her role as Effie in the 2006 film. Both movie and stage versions raised the roof with standing ovation after standing ovation. That's the power of soul music, that's the effect of this legendary musical, and now it's back in town.
Starring: Amber Riley, Ruth Brown, Karen Mav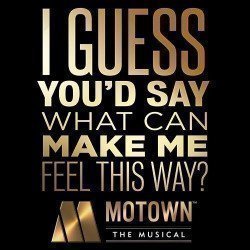 Families (85%)
Couples (92%)
Theatregoers (93%)
i
Fresh from Broadway, this epic jukebox musical is set to make a splash at the West End's splendid Shaftesbury Theatre from February 2016. If you love sweet soul music, you'll adore it. It's packed with memorable Motown songs sung to perfection with amazing choreography to match, a proper trip down memory lane.
Starring: Cedric Neal, Lucy St. Louis, Charl Brown, Sifiso Mazibuko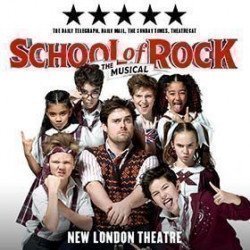 Families (98%)
Couples (86%)
Theatregoers (85%)
i
School of Rock, The Musical – Fresh from Broadway. Jack Black gathered loads of critical acclaim for his lead role in the movie, a monster of a hit in 2003. It was quite simply hilarious, a feel-good film that out-grossed every screen comedy to earn vast amounts of money across the world. Now it's on stage in London, adapted masterfully for the stage and setting theatreland on fire for an extremely funny rock-fest you won't forget in a hurry.
Starring: David Fynn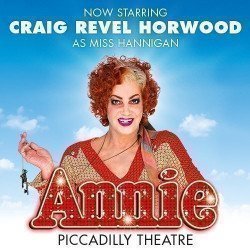 Families (97%)
Couples (83%)
Theatregoers (90%)
i
Annie the musical is one of the most popular and best-loved stage shows around, a hot family favourite. It hasn't been on the West End stage since 1999, making a revival long overdue. The anticipation is already mounting for the latest production of the show, this time starring the wonderfully funny and hugely talented Miranda Hart as Miss Hannigan, a role that marks her London theatreland début.
Starring: Miranda Hart, Craig Revel Horwood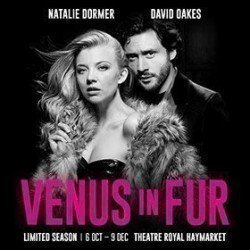 Couples (88%)
i
Head for the splendid Royal Haymarket theatre for a play that has been long awaited in the West End. The off-Broadway production scored a hit in 2010. The Broadway version was lauded in 2011, and the Lyceum Theatre on Broadway was the venue for the production that won Nina Arianda a Tony Award for Best Actress in a Play. It also received a nomination for Best Play. Don't miss Venus in Fur.
Starring: Natalie Dormer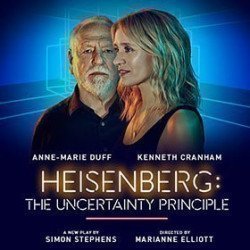 Theatregoers (83%)
i
Werner Heisenberg, who died in 1976, was a revolutionary thinker and respected quantum mechanic. More recently he became a household name thanks to Netflix' smash hit TV series Breaking Bad. Now one of the world's greatest ever physicists has delivered the inspiration behind a stage show that's making waves in the West End. Welcome to the Uncertainty Principle.
Starring: Kenneth Cranham, Anne-Marie Duff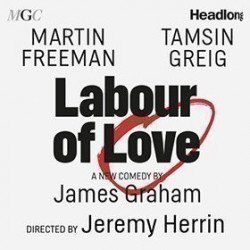 Theatregoers (100%)
i
Playwright James Graham is also a TV writer and ex-actor. His work has been staged at a host of British theatres including the National Theatre and his latest, eagerly awaited play is about to take to the stage.
Starring: Martin Freeman, Sarah Lancashire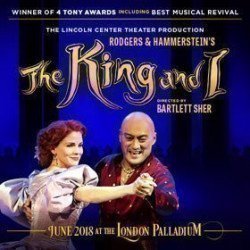 The buzz is growing. Everyone's talking about it. Bartlett Sher's Tony Award winning Broadway revival of The King and I is due in London's West End in 2018, and it's predicted to be a monster of a theatreland hit. This is probably Rogers and Hammerstein's best-loved musical, and it has being drawing huge crowds right from its beginnings in March 1951 when it blew the critics away.
Starring: Kelli O'Hara, Ken Watanabe
Theatregoers (88%)
i
Long Day's Journey Into Night is a play written by the extraordinary American playwright Eugene O'Neill. It was completed by 1942 but wasn't published until 1956. It's a classic that's been given new life by the excellent Jeremy Irons and Lesley Manville, and it's on at Wyndham's theatre from January 2018.
Starring: Jeremy Irons, Lesley Manville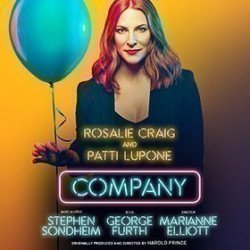 It's about time that Company came back to the West End – it was last here in 1995 where it won three Olivier Awards! Now it comes to the Gielgud Theatre, with acclaimed director Marianne Elliott at the helm and Broadway star Patti LuPone in the cast. Book those tickets now for the headline show of Autumn 2018 so far!
Starring: Patti LuPone, Rosalie Craig
Theatregoers (96%)
i
Caesar returns from war, all-conquering, but mutiny is rumbling through the corridors of power.
Starring: Paterson Joseph, Ray Fearon, Jeffery Kissoon, Cyril Nri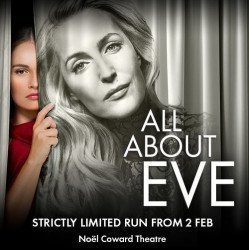 It's a powerful combination. Superstar theatre director Ivo van Hove and world-class actress Cate Blanchett, two huge names in the entertainment world, are coming together in a brand new production that's set to inspire thousands and thrill West End audiences. It's All About Eve, and it'll be with us in 2018.
Starring: Cate Blanchett
Shows
by Category
Up to 70% discounts
Secure Online Booking
Tickets sent by Post or collect at BoxOffice
Customer service open 7 days a week
Choose your seats at time of reservation.
No hidden charges.