Celebrities on Stage in London
If you love to see celebrities live on stage, we offer low price tickets for the best shows in town. You will discover stellar performances by soap stars and reality TV celebrities, chart topping singers, well -loved comedians and respected, popular actors from home and abroad. There's something for everyone, whatever your age and tastes. So take your pick and enjoy the West End theatre experience of a lifetime and bathe in the celebrity limelight, with your favourite celebrities live on the London stage for the time of your life. Choose from dance, musicals, comedy shows, drama and more.
Results: 15 shows match your request.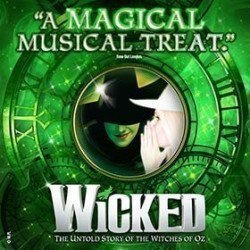 Families (93%)
Couples (88%)
Theatregoers (90%)
i
Based on the 1995 Gregory Maguire novel, Wicked: The Life and Times of the Wicked Witch of the West, this multi-award winning show is packing the house to the rafters every night, dubbed Best Musical of the Decade by Entertainment Weekly.
Starring: Savannah Stevenson, Emma Hatton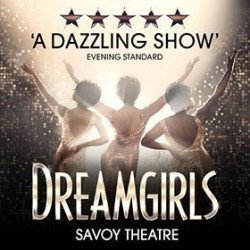 Families (86%)
Couples (93%)
Theatregoers (95%)
i
Dream Girls – The legendary musical re-awakens. Roll back time to 1981 and Dreamgirls had just opened on Broadway. Thirty years ago the part of Effie was played by Jennifer Holliday, who won an Oscar for her role as Effie in the 2006 film. Both movie and stage versions raised the roof with standing ovation after standing ovation. That's the power of soul music, that's the effect of this legendary musical, and now it's back in town.
Starring: Amber Riley, Ruth Brown, Karen Mav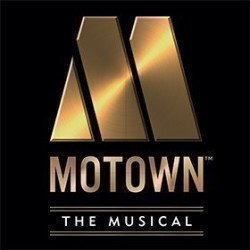 Families (85%)
Couples (92%)
Theatregoers (94%)
i
Fresh from Broadway, this epic jukebox musical is set to make a splash at the West End's splendid Shaftesbury Theatre from February 2016. If you love sweet soul music, you'll adore it. It's packed with memorable Motown songs sung to perfection with amazing choreography to match, a proper trip down memory lane.
Starring: Cedric Neal, Lucy St. Louis, Charl Brown, Sifiso Mazibuko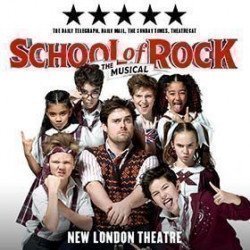 Families (99%)
Couples (85%)
Theatregoers (84%)
i
School of Rock, The Musical – Fresh from Broadway. Jack Black gathered loads of critical acclaim for his lead role in the movie, a monster of a hit in 2003. It was quite simply hilarious, a feel-good film that out-grossed every screen comedy to earn vast amounts of money across the world. Now it's on stage in London, adapted masterfully for the stage and setting theatreland on fire for an extremely funny rock-fest you won't forget in a hurry.
Starring: David Fynn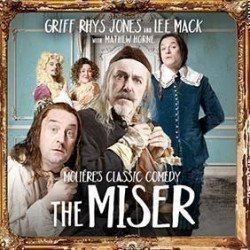 Actor, writer, presenter, comedian and two-time Olivier award-winner Griff Rhys Jones returns to the West End in a hilarious new adaption by Sean Foley and Phil Porter of Moliere's classic comedy, The Miser. Griff has most recently been seen on stage as Fagin in Cameron Mackintosh's Oliver, and previously in Feydeau's An Absolute Turkey. 
Starring: Griff Rhys Jones, Lee Mack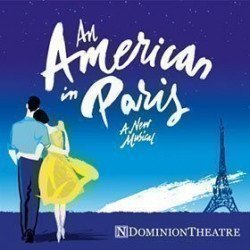 Prepare yourself for a legend in the making, a show that has already won hearts and minds in the French capital and the USA, packed with romance and hailed as a 'dazzling spectacle'. Broadway's triumphant Tony-winning musical is on its way to theatreland, complete with the original stars Robert Fairchild and Leanne Cope. We're delighted to present An American in Paris.
Starring: Robert Fairchild, Leanne Cope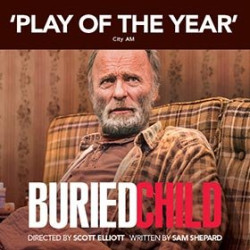 Theatregoers (88%)
i
Sam Shepard's classic play Buried Child is due at the West End's Trafalgar Studios from October 2016. It stars the marvellous Ed Harris and the equally wonderful Jeremy Irvine, and it's predicted to sell out fast, an award-winner, a curiously disturbing play and a piece that's been challenging audiences since the summer of 1978 when it first burst onto the stage.
Starring: Ed Harris, Jeremy Irvine, Amy Madigan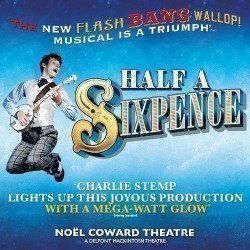 Families (96%)
Couples (100%)
Theatregoers (100%)
i
The Noel Coward theatre is your venue for Half a Sixpence, a dramatically re-imagined version of the original musical that shot British pop star Tommy Steele to even higher levels of stardom back in the early 1960s. The Chichester Festival Theatre production of the show opens in the West End in October 2016 and the excitement is already mounting.
Starring: Charlie Stemp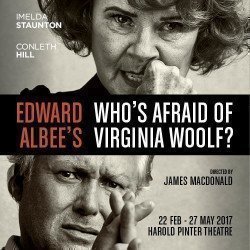 If you haven't seen Who's Afraid of Virginia Woolf and you're a dedicated fan of great theatre, now's your chance. It's back in the West End and the excitement is already mounting, a play that scandalised audiences and critics back in 1962 with its strong language and raw emotion. With Imelda Staunton and Conleth Hill in the starring roles, what more could you want?
Starring: Imelda Staunton, Conleth Hill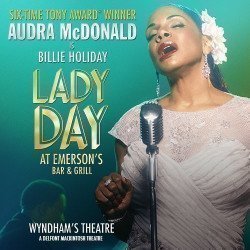 It was a major hit on Broadway in 2014. Now, at long last, this wonderful musical play is coming to London's theatreland, courtesy of Wyndhams theatre. The action takes place in South Philadelphia during March 1959, where Billie Holiday is performing one of her last shows in a seedy bar, accompanied by Jimmy Powers on the piano. She also tells stories about her life, and that's what makes this play special.
Starring: Audra McDonald
The Goat, AKA Who is Sylvia, is a hugely popular play by Edward Albee, the recently deceased playwright who gave us Who's Afraid of Virginia Woolf. Ian Rickson is due to direct and the star of Homeland, Damian Lewis, is at the helm. It's opening a the Theatre Royal Haymarket in March 2017, a production that won a Tony Award for Best New Play when it premièred on Broadway in 2002 starring Bill Pullman.
Starring: Damian Lewis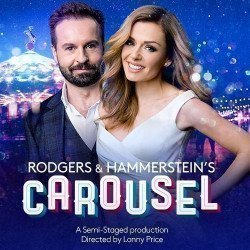 The magnificent London Coliseum is your venue for the Rodgers and Hammerstein classic musical Carousel, the second musical written by the legendary duo and apparently their favourite. First written in 1945, it's a clever adaptation of the 1909 Ferenc Molnár play Liliom, transplanted from its original Budapest setting to the craggy Maine coastline in the USA.
Starring: Alfie Boe, Katherine Jenkins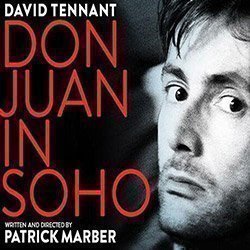 Don Juan in Soho delighted theatregoers back in December 2006 with a run of eight weeks or so. The play was directed by national treasure Michael Grandage and premièred at the Donmar Warehouse theatre. Back then it starred Rhys Ifans as the wildly priapic DJ who scandalises contemporary Soho. This time it's David Tennant's turn.
Starring: David Tennant
Half a century after its premiere on The Old Vic stage, Rosencrantz and Guildenstern are Dead, the play that made a young Tom Stoppard's name overnight, returns to The Old Vic in its 50th anniversary celebratory production.
Starring: Daniel Radcliffe, Joshua McGuire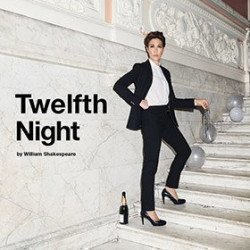 Families (87%)
Couples (94%)
Theatregoers (100%)
i
Reading Shakespeare plays at school is one thing. Seeing the action unfold live on stage is quite another, a theatre experience to remember. The great bard's tale of adventure and gender-swapping will leave you astonished and astounded, carried away by this twentieth century production of a tale first told by Shakespeare in the early 1600s.
Starring: Mark Rylance, Stephen Fry
Shows
by Category
Up to 70% discounts
Secure Online Booking
Tickets sent by Post or collect at BoxOffice
Customer service open 7 days a week
Choose your seats at time of reservation.
No hidden charges.