West End News
08 Aug 2017 by Phil Willmott
Read more Recently the Charing Cross Theatre has successfully reinvented itself as a home for innovative musical theatre. If you haven't seen their latest show Yank, a tear jerking story of gay love in World War II, do go, it's packed with gorgeous tunes and I...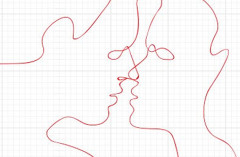 08 Aug 2017 by Phil Willmott
Read more The Menier Chocolate Factory is a little hit-producing theatre near London Bridge station. Against the odds they've originated some of the West End and Broadway's most acclaimed productions in recent years. Sometimes they take risks but with their latest...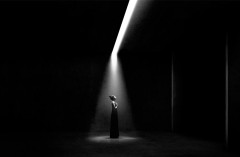 08 Aug 2017 by Phil Willmott
Read more Good news for opera fans! It's been announced that the innovative and inspirational director, Olivier Award-winner Phelim McDermott, will direct a new production of Aida to launch English National Opera's 2017/18 season. He'll be reunited with the...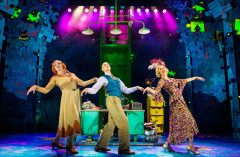 06 Aug 2017 by Phil Willmott
Read more These days you need a star in a West End show to keep the box office busy. It wasn't always thus. Back in the 1980s producer Cameron Macintosh made the show itself the the main attraction with mega-hits like Les Miserables and it didn't particularly matter...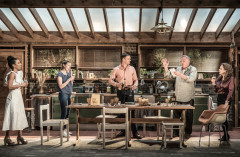 04 Aug 2017 by Stuart King
Read more Among the personal possessions I've accumulated during many years of theatregoing, is a programme signed for me by Stockard Channing at the stage door of the Comedy Theatre in 1991. Back then, she was garnering plaudits for her turn as empathically naïve...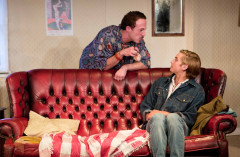 31 Jul 2017 by Phil Willmott
Read more A final piece by the late Kevin Elliot, best known for his play My Night with Reg, drew a fairly negative reaction from critics recently so it's interesting that the King's Head Theatre are reviving his very first play only weeks afterwards. It's 35 years...
Customers Favourite Shows
Latest Customer Reviews
London
Box Office
All our theatre tickets comply with the rules set by the Society of Ticket Agents and Retailers (STAR), and our online ticketing platform is secured with SSL technology and available 24/7.
The information provided on this website is updated on a daily basis to make sure you get our latest availability along with the best offers. With London Box Office you can buy your tickets for all of London's West End productions with confidence!