West End News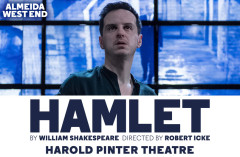 19 Aug 2017 by Phil Willmott
Read more I was surprised to receive a press release recently promoting the last chance to see the west end transfer of Robert Icke's critically acclaimed production of Hamlet starring the multi award-winning Andrew Scott and which closes at the Harold Pinter Theatre...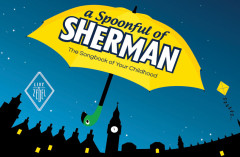 17 Aug 2017 by Phil Willmott
Read more We all know the West End is stuffed with big and spectacular shows to enjoy but opposite the Piccadilly Theatre is a chic and bijou cabaret venue within the Zédel Braserie, where at present you can enjoy an exquisite entertainment that will delight anyone...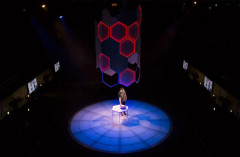 17 Aug 2017 by Phil Willmott
Read more The Majority is a provocative one man show originally produced at the Arches Theatre in Glasgow. Writer performer Rob Drummond was approached to create a piece on the Scottish Independence referendum. As a pessimist he was disinterested in politics and...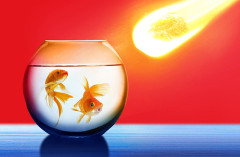 17 Aug 2017 by Stuart King
Read more Jules (Will Merrick), a marine biologist with an unlucky family history, places a personals ad offering "sex to change the course of the world". He's about to be joined at his underground lab by Jo (Nicole Sawyerr), whose expectations of a wild night of no...
08 Aug 2017 by Phil Willmott
Read more Recently the Charing Cross Theatre has successfully reinvented itself as a home for innovative musical theatre. If you haven't seen their latest show Yank, a tear jerking story of gay love in World War II, do go, it's packed with gorgeous tunes and I...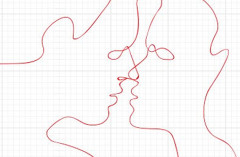 08 Aug 2017 by Phil Willmott
Read more The Menier Chocolate Factory is a little hit-producing theatre near London Bridge station. Against the odds they've originated some of the West End and Broadway's most acclaimed productions in recent years. Sometimes they take risks but with their latest...
Customers Favourite Shows
Latest Customer Reviews
London
Box Office
All our theatre tickets comply with the rules set by the Society of Ticket Agents and Retailers (STAR), and our online ticketing platform is secured with SSL technology and available 24/7.
The information provided on this website is updated on a daily basis to make sure you get our latest availability along with the best offers. With London Box Office you can buy your tickets for all of London's West End productions with confidence!