West End News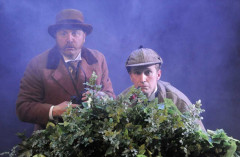 12 Dec 2017 by Hugh Wooldridge
Read more For a pre-Christmas and early January romp, hie thee to The Hound of the Baskervilles at the splendid pocket-sized Jermyn Street Theatre. First seen at the English Theatre Frankfurt, three hugely talented and versatile actors (Shaun Chambers, Max...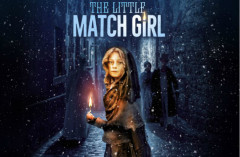 10 Dec 2017 by David Scotland
Read more Those of you who are fans of pop trivia may be interested to know that the song Mistletoe and Wine, made famous by Cliff Richard, actually had its beginnings in musical theatre. When Keith Strachan, Leslie Stewart and Jeremy Paul collaborated to...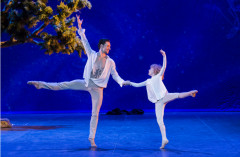 09 Dec 2017 by Hugh Wooldridge
Read more People speak of Sergei Polunin with the same awe and reverence given to Rudolph Nureyev and Mikhail Baryshnikov. He is another wunderkind of dance, one who attracts headlines for the unorthodox. He is also no stranger to performing in different media, most...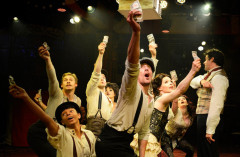 09 Dec 2017 by Christian Durham
Read more Phineas Taylor Barnum was the original 'Greatest Showman on Earth'. He brazenly and unashamedly used 'flim flam' and humbug to entertain and occasionally hoodwink the general public in the 19th Century both in his time as a Circus impresario and as a...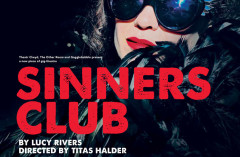 08 Dec 2017 by Nicole Acquah
Read more Sinners Club by Lucy Rivers is an expertly judged, passionate piece of gig-theatre. The premise behind the show is simple: a feisty rock and roll band called The Bad Mothers – played by Lucy Rivers, Paolo Adamo, Dan Messore and Aiden Thorn – record their...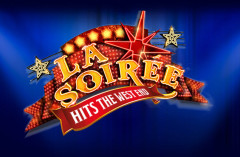 05 Dec 2017 by Nicola Wright
Read more Bursting back to London this Festive Season, La Soiree has a new home at the Aldwych Theatre, with a selection of brand new international and home grown performers all ready to entertain. Like a cheeky Christmas stocking, full of surprises, this heady mix of...
Customers Favourite Shows
Latest Customer Reviews
London
Box Office
All our theatre tickets comply with the rules set by the Society of Ticket Agents and Retailers (STAR), and our online ticketing platform is secured with SSL technology and available 24/7.
The information provided on this website is updated on a daily basis to make sure you get our latest availability along with the best offers. With London Box Office you can buy your tickets for all of London's West End productions with confidence!