West End News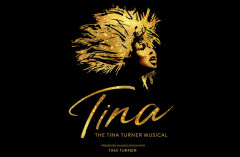 19 Sep 2017 by Daniel Perks
Read more She is the most successful female Rock 'n' Roll artist, with eleven Grammy Awards to her name, three of which are in the Grammy Hall of Fame. She has sold around 180 million albums and singles across the world. Now, Tina Turner herself is bringing a...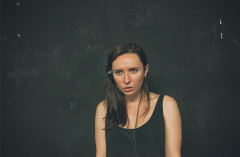 19 Sep 2017 by Stuart King
Read more Victims and perpetrators of violent crime coming together in search of understanding and forgiveness from one another, sounds like a strange and jarring premise for a piece of theatre, but it works surprisingly well - largely due to the fact that the evening...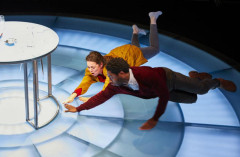 18 Sep 2017 by Phil Willmott
Read more Fancy a sophisticated evening combining family drama with science thrown in? Then this is the play for you. Mosquitoes has a lot going for it; it's the latest work from Lucy Kirkwood, one of our most interesting playwrights who's proved herself adept at...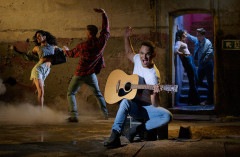 18 Sep 2017 by Phil Willmott
Read more It's always a pleasure to sit amidst an appreciative audience enjoying an uncomplicated fun night of theatre and that was certainly my experience at the Peacock this week where a touring production of the beloved movie musical ended its travels with a...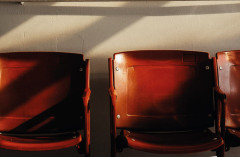 18 Sep 2017 by Daniel Perks
Read more The waiting room after death resembles a doctor's reception room in Alex Berry's design – Joe Price's flickering lighting design showcases it as a bit rundown and in need of some TLC. It fits the current public sector in many ways, as those that enter...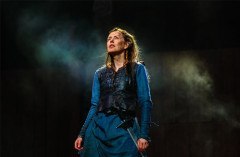 16 Sep 2017 by Nastazja Domaradzka
Read more As Emma Rice leaves The Globe Theatre in the spring of 2018 she leaves behind a legacy, a legacy that has changed The Globe indefinitely. Shared light or no shared light Rice has transformed a "museum theatre" and a tourist attraction into a venue that is...
Customers Favourite Shows
Latest Customer Reviews
London
Box Office
All our theatre tickets comply with the rules set by the Society of Ticket Agents and Retailers (STAR), and our online ticketing platform is secured with SSL technology and available 24/7.
The information provided on this website is updated on a daily basis to make sure you get our latest availability along with the best offers. With London Box Office you can buy your tickets for all of London's West End productions with confidence!