West End News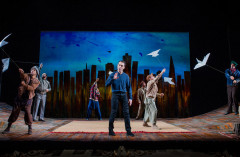 22 Jun 2017 by Justin Murray
Read more Khaled Hosseini's 2003 novel The Kite Runner has proved one of the runaway hit books of the 21st century, and has since featured everywhere from Hollywood films to exam syllabuses. This simple, at times limited production originated in Nottingham Playhouse...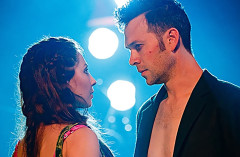 21 Jun 2017 by Phil Willmott
Read more It's been a bit of roller-coaster ride at the Globe Theatre this year. First the newly appointed Artistic Director, Emma Rice, stepped down; which may or may not have been because venue bosses objected to her introduction of amplified sound and stage...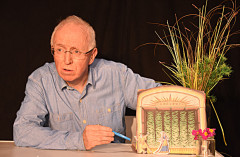 19 Jun 2017 by Phil Willmott
Read more The much loved and respected theatre director, Patrick Sandford turns writer and performer for a gentle hour of confessional drama in which he recounts the sexual abuse he endured as a child and how it has influenced his life since. He's joined on stage by...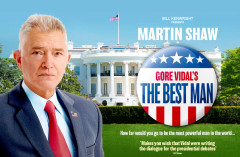 19 Jun 2017 by Phil Willmott
Read more Advanced news of a hit play that's heading to London and sure to be a hit has been released. Producer Bill Kenwright is presenting TV star Martin Shaw In the UK première of THE BEST MAN, an award winning political thriller about presidential ambition...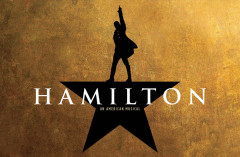 19 Jun 2017 by Phil Willmott
Read more Tickets for the smash hit musical Hamilton with book, music and lyrics by Lin-Manuel Miranda based on Ron Chernow's biography of Alexander Hamilton, have sold out where ever the show is playing. Great news for investors but it's a headache for the public...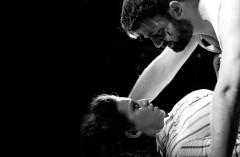 18 Jun 2017 by Nastazja Domaradzka
Read more The New York playwright and screenwriter John Patrick Shanley is known for depicting human beings at their most vulnerable whilst exploring the darkest aspects of humanity. In his 1983 play DANNY AND THE DEEP BLUE SEA Shanley tells the story of Danny and...
Customers Favourite Shows
Latest Customer Reviews
London
Box Office
All our theatre tickets comply with the rules set by the Society of Ticket Agents and Retailers (STAR), and our online ticketing platform is secured with SSL technology and available 24/7.
The information provided on this website is updated on a daily basis to make sure you get our latest availability along with the best offers. With London Box Office you can buy your tickets for all of London's West End productions with confidence!