West End News
23 Oct 2017 by Stuart King
Read more Whilst recovering from a stroke, a decrepit Jewish resident of Belsize Park receives an unexpected visitor in the shape of a German woman of high birth, sent to care for him, by his daughter in Israel. Such is the somewhat unlikely premise of Judith...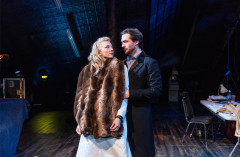 22 Oct 2017 by Nastazja Domaradzka
Read more Patrick Marber couldn't be more unlucky regarding the timing of the opening of his production of VENUS IN FUR. Whilst the whole world is trying to deal with the revelations regarding Harvey Weinstein and the power of the #metoo movement stands an actual...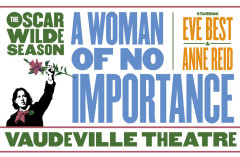 21 Oct 2017 by Monty Leigh
Read more The Vaudeville kicks off its exciting year-long Oscar Wilde season with A Woman of No Importance, directed by Dominic Dromgoole. It is a play packed full of Wilde's zingy one liners and witty satire of upper-class society. Wilde wrote this in 1893...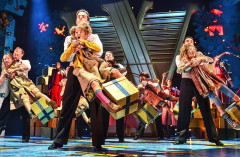 20 Oct 2017 by Isabella James
Read more This West End revival of the 1972 musical ANNIE has all the hallmarks of a great night in London's theatreland; uplifting songs, fast-paced dance numbers, stunning sets and a show-stopping performance from a dog. Recently the antagonist Miss Hannigan has...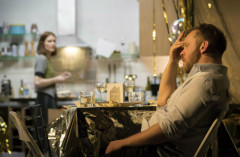 19 Oct 2017 by Stuart King
Read more The Dorfman, National Theatre, plays host to BEGINNING, a new play by David Eldridge set entirely within a Crouch End flat belonging to Laura (Justine Mitchell). The last remaining guest from her flat-warming party, Danny (Sam Troughton), is lingering...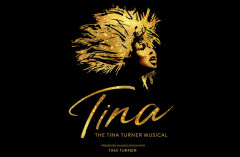 18 Oct 2017 by Daniel Perks
Read more Yesterday, on 17 October 2017, Adrienne Warren was announced by Rock 'n' Roll legend Tina Turner herself as the lead actor in the new musical TINA. Directed by Phyllida Lloyd, the musical will open at the Aldwych Theatre in 2018, with tickets currently...
Customers Favourite Shows
Latest Customer Reviews
London
Box Office
All our theatre tickets comply with the rules set by the Society of Ticket Agents and Retailers (STAR), and our online ticketing platform is secured with SSL technology and available 24/7.
The information provided on this website is updated on a daily basis to make sure you get our latest availability along with the best offers. With London Box Office you can buy your tickets for all of London's West End productions with confidence!