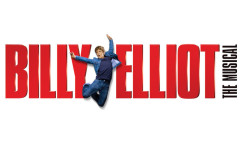 Billy Elliot - The Musical has announced that it will close in London's West End next year. The hit musical will play its final performance at the Victoria Palace Theatre on 9 April 2016.
Now well into its eleventh year in the West End, Billy Elliot has played over 4,600 performances at the Victoria Palace Theatre, but now the award winning production must vacate the listed theatre due to refurbishment works.
Set against the 1984 miners strikes in the north of England, Billy Elliot tells the heart-warming story of one young boys journey to realise his dream of becoming a ballet dancer.
The production first opened way back in 2004 and was adapted by the same team who created the iconic feature film of the same name.
On the announcement of the news, Billy Elliot's director Stephen Daldry said 'It has been a real privilege to have had the opportunity to retell Billy's story on stage with my fellow creative team – I genuinely could not be more proud'.
The shows legendary composer Elton John added, 'Billy Elliot has been one of the most rewarding experiences of my life. Each time I have revisited the show I have been moved by Billy's heart-warming story and his determination to achieve his dreams.'
Audiences around the country will now get a chance to see Billy Elliot as it embarks on its first tour of the UK, due to kick off in Plymouth in February 2016. The tour is currently booking through to May 2017.