Quick Facts
Largest Ticket Inventory
in the West End
Real time
seat availability
Choose
your seats
Your booking is processed directly into the box office reservation system
This show is now closed.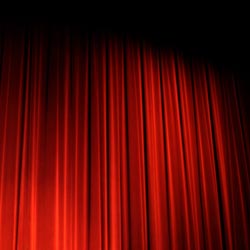 Blood Brothers
Tickets
4.9/5
-

based on

17

reviews
Starring: Abigail Jaye, Vivienne Carlyle
Information
Cheap Tickets
Reviews
About Blood Brothers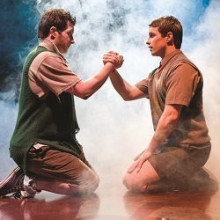 Starring:
Abigail Jaye, Vivienne Carlyle
Blood Brothers description
Experience the tragic tale of twins split up at birth
Written by Willy Russell and originally a school play created for Merseyside Young People's Theatre in 1981, Blood Brothers reveals the grim story of twin boys and their attempt to triumph against adversity. The memorable and poignant score has the entire theatre in tears night after night. Celebrated widely as one of the best musicals of all time, Blood Brothers won three Olivier awards, for the best new musical, best actress in a musical and best actor in a musical. More than twenty years thrilling West End audiences and three decades in total on stage make this one of the best loved musical drama productions on the London theatre scene.
Blood Brothers – The story
Blood Brothers tells the inspirational and extremely moving story of twins separated at birth in the early 1960s, growing up with very different backgrounds. It's a truly tragic tale of one woman's desperate decision, based on terrible financial hardship, to give up one of her twin sons and her subsequent attempts to keep them away from one another. When the two boys eventually uncover the secret and discover their close family ties, their lives become linked with tragic consequences.
The show's actors cover a time period of twenty years throughout the show, from childhood to teenage and into adulthood. You'll marvel at their acting skills as they change the way they speak and move to portray the characters convincingly at different stages in their lives. Amazing!
Blood Brothers song list
This is a powerful story and a classic British drama along the lines of Educating Rita and Billy Elliot, including a long list of evocative melodies. Anyone who loves great drama will adore Blood Brothers, a heart-rending and tragic tale often described as 'the musical for people who hate musicals'.
You'll find yourself singing in your seat to beautiful tunes like Marilyn Monroe, My Child, Easy Terms and Shoes Upon The Table. Kids' Game, Bright New Day and Long Sunday Afternoon drive the story along, with My Friend, The Devil's Got Your Number and That Guy scoring a hit with tearful audiences every night. And I'm Not Saying A Word, Miss Jones, Light Romance and Madman bring the show to its dramatic, desperately sad crescendo.
Blood Brothers theatre tickets
Children of twelve years and older will love this stunning production, which is closed to children under age four. We're your one-stop-shop for Blood Brothers tickets, whatever your budget, and you're welcome to choose your seats before confirming your booking.
IMPORTANT INFO: The recommended age for children is age 12 and above. Children under the age of 4 will not be admitted to the theatre.
Blood Brothers cheap tickets
We have a great selection of cheap Blood Brothers tickets. We can help you save up to 70% on Blood Brothers tickets! If you're looking for discount theatre tickets have a look below for our latest offers for Blood Brothers at the Phoenix Theatre.
There are no special offers available at the moment but we still have great ticket prices for Blood Brothers at the Phoenix Theatre.
Blood Brothers reviews
4.9 out of 5
based on

17

reviews
What to expect:
Acting
Music
Costumes
Story
Lighting
Recommended for:
Anyone (59%)
Families (59%)
Teenagers (65%)
Couples (88%)
Theatregoers (100%)
Latest customer reviews

WOW A MUST SEE FANTASTIC SHOW
The show is a must to see and experience. We have see quite a few shows in London and they are all superb and this one is just as outstanding. The cast and storyline were excellent and at the end of the show, the whole theatre gave a standing ovation and many including myself, mum and even my husband shed a tear or 2. It is not really a show for children as there is a bit of swearing in it which does depict the storyline and is required to tell the story. Another fantastic weekend in London for a show and I would recommend highly anyone who has not seen Blood Brothers to go and see it. Wow wow wow.
Reviewed on 29 October 2012 by Anonymous

fantastic, that is all.
Great show, great atmosphere, great play, great actor's and actresses.
Reviewed on 17 September 2012 by Anonymous

fantastic, that is all.
Great show, great atmosphere, great play, great actor's and actresses.
Reviewed on 17 September 2012 by Anonymous

The musical to see if you hate musicals
We liked the show very much! We are not musical fans but since there is probably no play left that we haven't watched In the west end we also see musicals now...lol we enjoyed it very much the leader actress is very talented with great voice the theatre is very well maintained and I think it deserves 5*
Reviewed on 11 September 2012 by Anonymous

Great fab evening
Reviewed on 30 August 2012 by Anonymous

Loved it! Funny and sad as well. I will add Blood Brothers to the top of my favourite musicals.
Reviewed on 23 August 2012 by Anonymous

Must Watch
Reviewed on 18 August 2012 by Anonymous

Great show!!
Reviewed on 12 August 2012 by Anonymous

go see this show
blood brothers is an excellent show,it is in fact a play with music well acted with a superb cast. you cannot help being moved by the storyline and the heart tugging finale of 'tell me its not true'. my advice: go see this show.
Reviewed on 06 August 2012 by Anonymous

Excellent show ,good story,well acted.good saets.easy to get to theatre,
Reviewed on 06 August 2012 by Anonymous