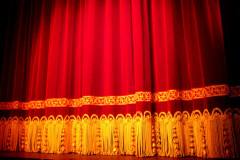 Today, the Prime Minister has announced people should avoid "pubs, clubs, theatres and other social venues". As a ticket agent we sell tickets on behalf of the theatres, many of which are members of the Society of London Theatre (SOLT).
SOLT are seeking urgent clarification as to whether this is advice or an instruction from government.
At London Box Office we need theatres to instruct us that a show is cancelled before we can cancel tickets and refund customers. We are awaiting a communication so we can be clear to everyone.
We will publish an update as soon as we have news.