Well that's an easy question to answer. If you are under 60, love a bit of nostalgia, have more than a passing acquaintance with popular culture and enjoy a good time, you'll have a blast. Gaultier is one of those quirky, irreverent, effusively positive icons, who seemed to come out of nowhere and quickly became a ubiquitous fixture on the international celebrity circuit. His punky, sexualised clothing creations challenged the mainstream and divided opinion. Beloved of youth and those film directors/pop icons looking for a new edge, he created for Luc Besson, Pedro Almodovar and dressed the likes of Bowie, Grace Jones and Madonna among many others, often incorporating his trademark satin corsets, accentuating busts and hips and throwing in fetishistic accessories to make the prudes wince. But audience members will be surprised to learn that Madonna's famously pointed conical bosoms were one of the couturier's very earliest creations, trialled on his teddy bear Nana when he was still a little boy.
The production is part revue, part catwalk show, part visual-biography. The man's key life events flash by, interspersed with dazzling dance-offs, projected montages of the moments and people which inspired him - notably his lover Francis Menuge who succumbed to AIDS - and even spoofed characterisations of those who influenced or mocked his career trajectory - notably Anna Wintour and Karl Lagerfeld.
Some sections linger perhaps a little too long, but over all, the pace and spectacle provide a rollicking night of easy, enjoyable entertainment. The limited engagement runs to the end of August, so if it sounds like your kinda cocktail, don't delay.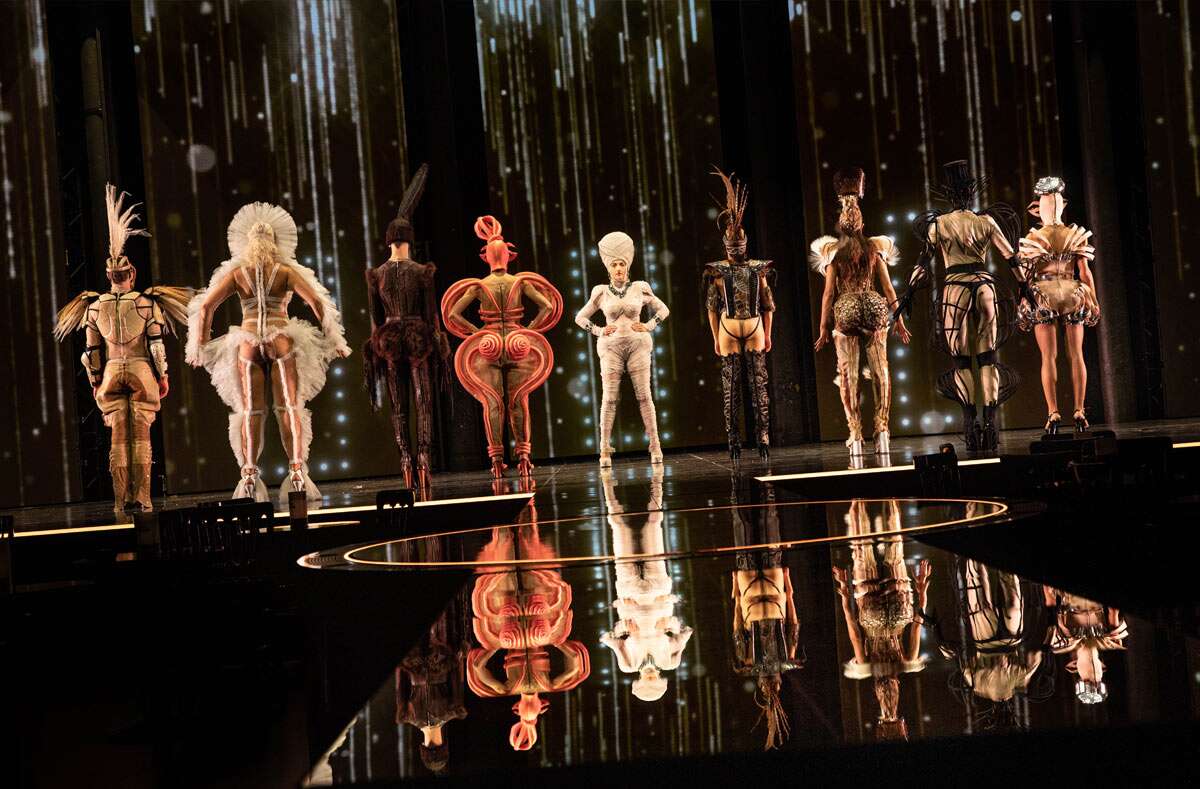 Jean Paul Gaultier: Fashion Freak Show at the Roundhouse. Photo by Mark Senior