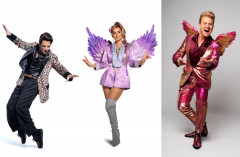 We've got chills multiplying at the latest cast announcement from GREASE!
Jason Donovan and Peter Andre will return to the production at the Dominion Theatre this summer!
Following their highly acclaimed performances in the show last year, Jason Donovan will return to play Teen Angel at certain performances from 14 August to 28 October, and Peter Andre will play the roles of Vince Fontaine and Teen Angel at certain performances from 29 August to 19 October.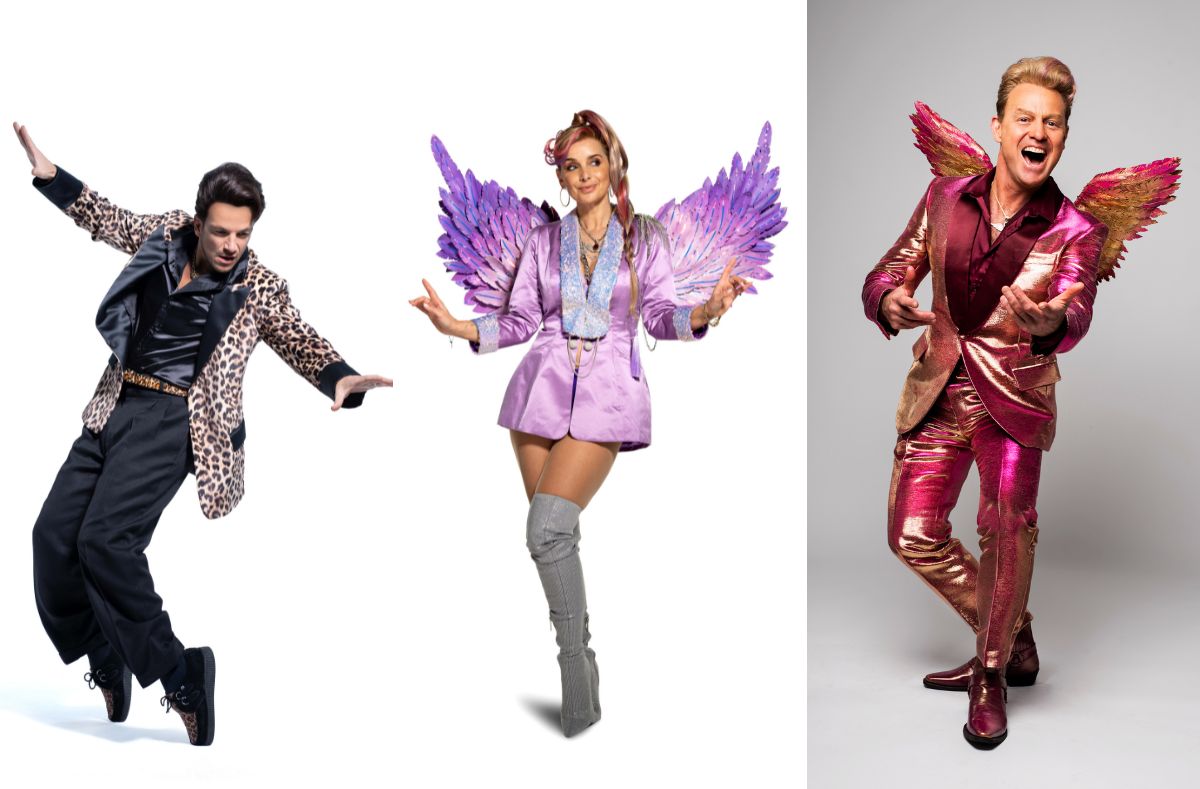 The cast of Grease at the Dominion Theatre
Before Donovan and Andre perform in Grease, Louise Redknapp will play Teen Angel from 2 June to 29 July, excluding Mondays.
Directed by Nikolai Foster and choreographed by Dame Arlene Phillips, the full cast of Grease is:
Dan Partridge as Danny
Olivia Moore as Sandy
Jocasta Almgill as Rizzo
Soloman Davy as Kenickie
Callum Henderson as Roger
Katie Brace as Jan
Jake Reynolds and Ellie Kingdon as Doody and Marty respectively
George Michaelides as Sonny
Olivia Foster-Browne as Frenchy
Jayd'n Tyrone as Eugene
Chloe Saunders as Patty Simcox
Katie Dunsden as Cha Cha
Liam McHugh as Johnny Casino
Darren Bennett as Vince Fontaine and Teen Angel at certain performances
Rachel Stanley as Miss Lynch
Completing the cast are Michael Anderson, Alicia Belgrade, Kirsty Ingram, Jordan Isaac, D'Mia Lindsay-Walker, Carly Miles, Luke Redmore, Samuel Routley, Darcey Simmons, Sario Solomon, Joshua Steel and Allana Taylor.
Creatives on the show include: designs by Colin Richmond, orchestrations and musical supervision by Sarah Travis, lighting design by Ben Cracknell, sound design by Tom Marshall and Richard Brooker, video and projection design by Douglas O'Connell and casting by David Grindrod CDG.
When Grease last ran at the Dominion Theatre in 2022, over 500,000 people saw it, making it the venue's most successful summer run since We Will Rock You. It also recently received four WhatsOnStage Award nominations for Best Musical Revival, Best Choreography for Arlene Phillips and Best Supporting Performer in a Musical for original cast members Jocasta Almgill and Paul French.
This production of Grease will be dedicated to the memory of Olivia Newton-John, who sadly passed away in August 2022.
You know this is the show that you want - so book your tickets today!