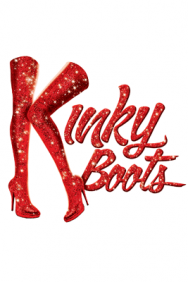 Finally, all speculation and rumors have been proved right, with the announcement that Broadway big-hitter Kinky Boots will open in the West End this summer. The screen-to-stage adaptation is due to arrive in August at the Adelphi Theatre, the current home to another British film-to-stage musical, Made in Dagenham.
Kinky Boots was adapted into a musical from the popular 2006 British film of the same name, and opened to rave reviews on Broadway back in 2013. Now the production comes to the UK and begins previews at the Adelphi Theatre on 21 August 2015, with the official opening night scheduled for 15 September 2015.
Directed and choreographed by Jerry Mitchell, Kinky Boots contains new songs by 80's pop superstar Cyndi Lauper and is adapted by Harvey Fierstein. The new musical tells the story of a cross-dressing club performer going by the name of Lola, who is brought in to aid a failing shoe factory by designing a new line of Kinky shoes and boots.
The shows creator, Jerry Mitchell said on the announcement of the West End run, "I am delighted to see this big-spirited musical arrive in London. Kinky Boots is very close to my heart, and I am really looking forward to staging it here with a British cast!"
Kinky Boots opens at the Adelphi Theatre on 15 September 2015, with previews starting from 21 August 2015. Put the 2 March 2015 in your diary, as this is when tickets officially go on sale and it's looking like it might sell-out fast!