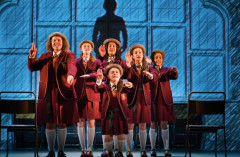 School's out for summer with Emma Rice's adaptation of Enid Blyton's Malory Towers, now timetabled in at London's Southbank Centre this August.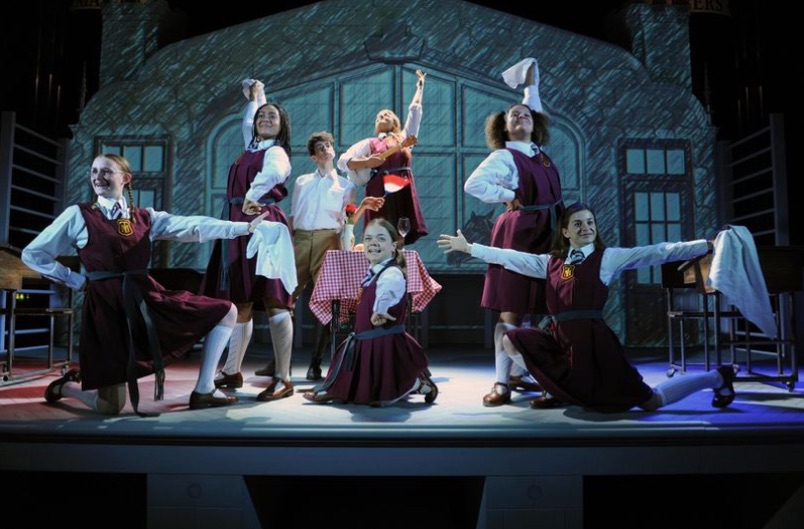 Company of Wise Children
After its opening at Theatre by the Lake, Keswick, on the 27th March 2020, Emma Rice's acclaimed musical adaptation of Enid Blyton's Malory Towers will then be headed on a national tour. Excitingly, its adventures are set to conclude at London's Southbank Centre, where it will play to audiences in its Queen Elizabeth Hall from the 27thJuly-31st August.
Originally created with Wise Children, Rice's theatre company and name of their inaugural production – an adaptation of the Angela Carter novel – Malory Towers takes delight in Blyton's female-centric narrative. A key player in the children's literary sphere, Blyton's tales of mystery (such as The Famous Fiveand The Secret Seven), intrigue (The Magic Faraway Tree) and adventure, are a perfect fit for Wise Children's playful artistic temperament. A series of six books, Malory Towers takes its name from that of a fictional boarding school, documenting the experiences of student Darrell Rivers (played by Alice Vilanculo) across her educational career.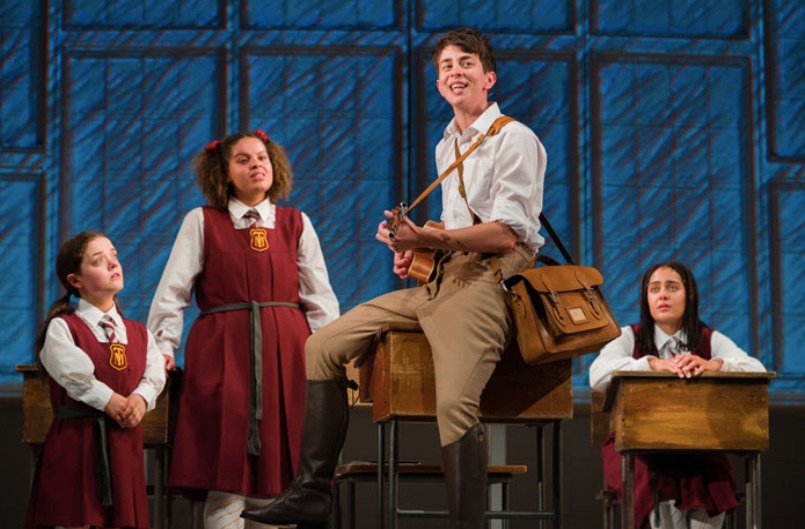 Company of Wise Children
A homage to the necessity of rules (and the importance of rule-breaking), Darrell's school-life is filled with midnight feasts, mischievous pranks and tempestuous friendships. Starring Rosie Abraham as Sally Hope and Alison Arnopp as the infamous Gwendoline Lacey, the company will be completed by Georgia Bruce in the role of Bill Robinson, Mirabelle Gremaud as Irene Dupont, Bobbie Little as Alicia Johns, Naomi Morris as Mary Lou Atkinson, along with Katy Ellis and Stephanie Hockley. Rice's reimagining uses live music and animation to help bring the world of Malory Towers to life – a place moulded around her mother's formative years at the Dorset grammar school: Lord Digby's.
The production is, by Rice's own admission, dedicated to the generation of female teachers of that period. Those women who, despite the upheaval caused by two world wars, had dedicated themselves to the education and nurturing of others. And so, Malory Towers is a meditation on kindness – on the goodness and greatness of the human spirit, a space of fun and in our increasingly divided present, of community. Producer David Pugh, an advocate for the accessibility in the arts, has also brought about an exciting offer: for everyone who books before the 1st of March, all children can enjoy the show for half price. The message is clear - this is a production for everyone, to be seen by everyone.