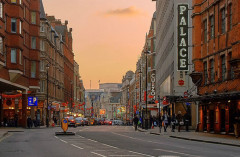 At London Box Office, we thought we'd look ahead and pick out a few upcoming shows to look forward to, as winter slowly starts to lose its grip on this fabulous capital city.
Is anyone else sick of winter yet? Let's hope it's not just us! We've been thinking about the first signs of spring – the feel of a warm breeze makes London comes alive with possibilities. Especially the theatres, and what a year we have in store for us once those Easter lambs start popping out (not in London of course, but somewhere out the country).
So, read on for dancing divas, music legends and celebrity casting – and that's just the 20th anniversary of Chicago!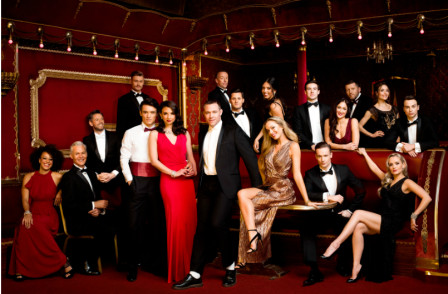 Dance the night away with Baz Luhrmann
Yes, that's right – the cult film, Strictly Ballroom, is tangoing its way into the West End to foxtrot away the winter blues and pasodoble into our hearts. This glittery show comes back to London at the perfect time – the way is paved by dance musicals Burn The Floor (at the Shaftesbury Theatre) and The Last Tango (at the Phoenix Theatre) that have played over the last few years. Strictly Come Dancing is still one of the highest viewed programmes on TV today, even after fifteen seasons.
Strictly Ballroom previews at the Piccadilly Theatre from 16 March 2018. Tickets start at just £18, so don't delay – inject some fiery passion into your 2018 and book today!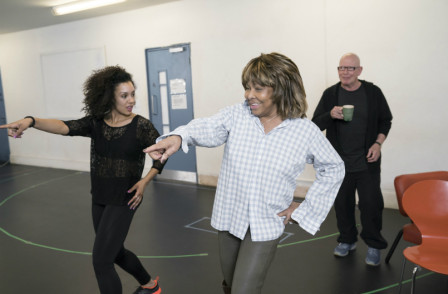 She's simply the best
Tina Turner can blow away those wintery cobwebs any day of the week with her unique, legendary brand of female rock 'n' roll. This spring, her life story comes to town in a musical aptly named Tina (what else would it be called?!). After the success of Jersey Boys and Sunny Afternoon recently, as well an iconic 10th year for Michael Jackson's back-catalogue in Thriller – Live, Tina comes into London at the height of the jukebox musical. Classic Turner songs, such as What's Love Got To Do With It, River Deep, Mountain High and Proud Mary, are guaranteed to get the audience out of their seats and dancing along – she is Simply The Best after all!
Tina previews at the Aldwych Theatre from 21 March 2018. Tickets are from just £24 – a bargain to hear the songbook from the queen of rock 'n' roll.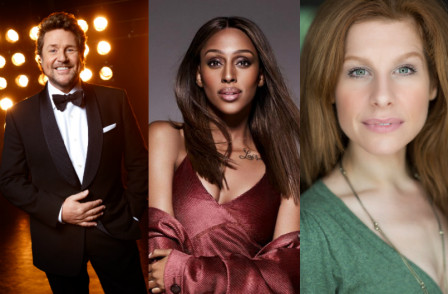 We know it so well
A musical about a game of Chess?! Preposterous! And yet, it's written by two members of ABBA with lyrics by Sir Tim Rice, with one of the top 10 best-selling duets EVER in the UK, I Know Him So Well. Plus, it's not just about chess – it's about a complicated love triangle that takes place between an American and a Russian in the middle of the Cold War. So, it's politics, strategy and some pretty formidable songs. That'll blow those wintery blues out of our system, especially with stars Michael Ball, Alexandra Burke and Cassidy Janson heading up the cast.
Chess previews at the London Coliseum from 26 April 2018. Tickets start at just £18, a perfect springtime treat.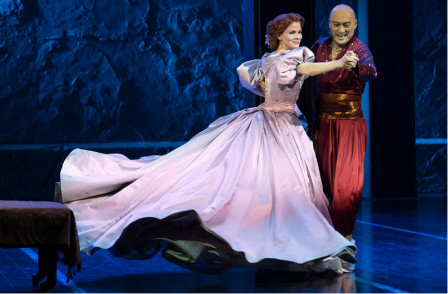 Shall we dance?
We're definitely dancing at the news that The King And I is coming to London! It's over 60 years since we saw Yul Brynner and Deborah Kerr on the big screen as an unlikely pair to become friends in a merging of East and West. Now the Broadway smash hit is winging its way across the Atlantic just in time for the summer. Thanks Broadway, you're sure sending Something Wonderful our way! The stage stars from the USA are coming across too – Tony Award-winning Kelli O'Hara and Tony Award-nominated Ken Watanabe. We can't wait to get to know them over here.
The King And I previews at the London Palladium from 21 June 2018. Tickets start at £35 and are selling fast!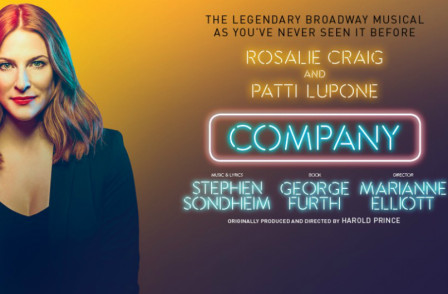 What a year to be alive
That it is, with the legend that is Patti LuPone coming to the West End at the end of the summer in Stephen Sondheim's Company. Along with Rosalie Craig, this show takes over from The Ferryman, which ends its award-winning and history-making run in September 2018. This production will be directed by Marianne Elliott – we're throwing theatrical royalty at you left, right and centre here! What a way to close out the summer months in style.
Company previews at the Gielgud Theatre from 26 September 2018. Tickets start at £30 and will sell like hot cakes for this powerful production.
Fancy booking for any (or all!) of these shows/ Pop along to London Box Office for amazing ticket deals and offers! We'll see you on the West End.