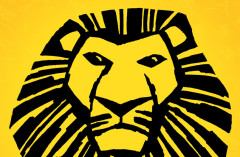 2020 is already lit up by star-spangled stages, and the year has only just begun. Here, we forecast the impact celebrity casting will have on your wallet this year - comforting insights and top tips abound.
Modern audiences are no stranger to the magic of star casting. The presence of well-known actors can often cause the West End to become something of a constellation – a phenomenon resulting in instant ticketing power. While musical theatre remains the top-dog in terms of annual revenue and attendance in the West End, the appearance of beloved performers in plays can see prices for premium seats soar. In the event of such inflation, costs can match, or in some cases, surpass the value advertised by the most popular and financially successful musicals in the market.
For example, the highest rates (taken at face value) for single tickets to productions such as The Seagull – which is set to star Emilia Clarke of Game of Thrones fame – have been going at £175 each. Sunday In The Park With George too, a highly-anticipated Broadway transfer spearheaded by Jake Gyllenhaal, sees its most dear seats valued at £250. The latter even outperforms two of London's most popular musicals The Book of Mormon and The Lion King (of which more pricey tickets typically go for £200 and £190 respectively).
Earlier this week, BBC Radio 4's Front Row hosted a discussion between prolific arts journalist Lyn Gardner, Delia Barker, Programme Director at Camden Roundhouse and Robin Hawkes, Executive Director of Leeds Playhouse on the subject. Gratifyingly, Gardener cites these overgrown expenses as "the exception, not the rule", with the average face value of tickets remaining stable at around £49.25, according to the latest Box Office Data Report from SOLT (Society of London Theatre). It is also true that less than 10% of tickets sold in the West End account for premium seats, with many theatres actively working to enhance the socio-economic and age-related diversity of their audiences.
The Donmar Warehouse for example, champion a YOUNG+FREE scheme – a ballot for those aged 16-25, which sees 1,000's of tickets made available each year, with no charge. The Young Vic also make £10 tickets available to those under 26, a kindness extended to full-time students as well. The National Theatre's Entry Pass can secure audiences £5 tickets to every show staged at the venue, with the option to bring a friend for £7.50. Most notably, a highly successful program organised by The Black Ticket Project during the run of Innua Ellam's The Barber Shop Chronicles in 2018 gave young Black audiences the opportunity to experience the production for free, or at a discounted rate. BTP remains a thriving organisation, its latest initiative extending to the Putlizer-prize winning FairView.
So, while star casting can bring about a steep supernova, it is important to remember that theatres will action a range of ticket prices across their programming – one only need be organised!