David Ireland's award-winning social satire opens in London for a limited run at the Riverside Studios next month.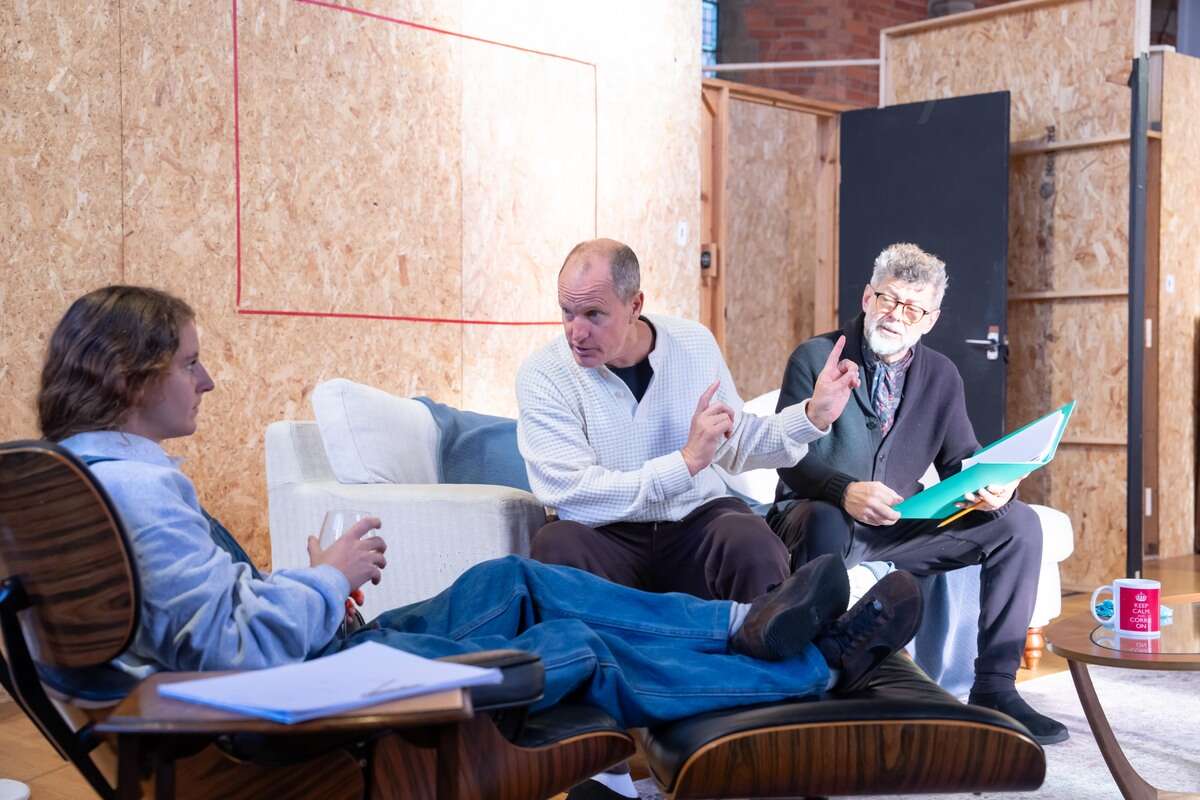 Louisa Harland (Ruth Davenport), Woody Harrelson (Joe Conway) and Andy Serkis (Leigh Carver) in rehearsals for Second Half Production's Ulster American at Riverside Studios - photo by Johan Persson
Rehearsal images have been released for ULSTER AMERICAN.
Starring Woody Harrelson, Andy Serkis, and Louisa Harland, the award-winning social satire by David Ireland (A Mirror)opens with previews on 4 December.
Directed by Jeremy Herrin, ULSTER AMERICAN tells the story of three creatives who are about to begin rehearsals for a new play. Amongst the group is an Oscar-winning American actor, an English director and a Northern Irish playwright - this play could transform each of their careers. However, it turns out they're not on the same page and the night threatens to spiral out of control.
ULSTER AMERICAN covers power dynamics, cultural identity, and the perils of being a woman in the entertainment industry in this pitch-black comedy.
Book ULSTER AMERICAN tickets
ULSTER AMERICAN will perform at Riverside Studios from 4 December 2023 - 27 January 2024.