32-34 Earlham Street, London, WC2H 9HU GB
Quick Facts
Largest Ticket Inventory
in the West End
Real time
seat availability
Choose
your seats
Your booking is processed directly into the box office reservation system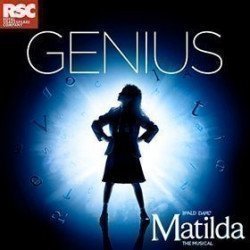 Matilda The Musical
Tickets
4.7/5
-

based on

896

reviews
Booking until: Sunday, 29 May 2022
Running time: 2 hours 40 minutes
Tickets from £24.00
Book tickets
About Matilda The Musical
Age restrictions
Suitable for ages 6 and over.
Important Information
Although there will be no formal COVID certification system in place in relation to your particular performance, for the comfort and reassurance of all our guests we kindly request that all audience members over the age of 11 years take a COVID test within 48 hours of their visit to the theatre.
This request does not apply to guests who have chosen to obtain a Domestic COVID-PASS from the NHS App or website (or national and international equivalents) which demonstrates double vaccination plus 14 days, or a negative test taken within 48 hours, or natural immunity. Please bring your negative test result or COVID-PASS to the theatre with you.
Relaxed performance: 15th November 2020
Performance Times
Booking until: Sunday, 29 May 2022
Running time: 2 hours 40 minutes
Matilda The Musical description
Enjoy fabulous on-stage fun and games with Matilda The Musical
Roald Dahl stories have been delighting children for decades with their irreverent tone, taking the side of youngsters as they battle against unreasonable, wicked and thoroughly nasty grown ups. Matilda the Musical is based on one of Dahl's best loved books. Presented by the world renowned Royal Shakespeare Company, this show is a huge hit with kids everywhere.
Matilda The Musical – The story
In this enduringly popular and wonderfully dark 1988 children's story, Roald Dahl unfurls the classic tale of Matilda, a gifted child with terrible parents. Matilda's mother is fascinated by ballroom dancing and ignores her daughter in the pursuit of her obsession. Her father is convinced that the books Matilda loves so much will cause Verrucas to grow on her soul. And the headmistress of Matilda's horrid school is determined imprison as many children as she can. When Matilda finds she is the lucky owner of a very special ability, will there be a happy ending?
Matilda the Musical – Fantastic entertainment from the Royal Shakespeare Company
The combination of Dahl's brave little heroine, a script by the Bafta nominated writer Dennis Kelly and hilarious words and music by off-the-wall Australian comedian Tim Minchin make this a treat your children will remember forever. The set is absolutely stunning and the show's director Matthew Warchus, who also directed Ghost and The Lord of the Rings, has created a musical rich in stage magic with an appeal that touches every age. In fact adults enjoy the show's clever humour and word play just as much as the kids they accompany.
The production is designed by Rob Howell and choreographed by Peter Darling. Hugh Vanstone created the show's extraordinarily atmospheric lighting. Christopher Nightingale supervised and orchestrated the music and Simon Bake the sound. Best of all, the stage magic has been created by the same consultant illusionist who put together the effects for Ghost the Musical, Paul Kieve, delivering a truly magical experience to delighted audiences.
Matilda the Musical song list
Tim Minchin's quirky tunes and marvellously silly lyrics will have you singing in your seats, kicking off with Miracle, Naughty, School Song and Pathetic and moving the story forward with cracking tunes The Hammer, The Chokey Chant, Loud, This Little Girl and Bruce. Act Two features hit singalong songs When I Grow Up, I'm Here, The Smell of Rebellion, Quiet, My House and the rousing Revolting Children.
Matilda the Musical theatre tickets
We offer really good seat and ticket availability with a wide choice of seat options, premium and full price tickets as well as discount Matilda the Musical tickets, covering the full range of ticket prices to suit everyone's budget.
Suitable for ages 6+
No performances on Mondays.
Captioned performances: Thursday 12 April 7.30pm, Wednesday 13 June 7.30pm, Saturday 18 August 2.30pm, Sunday 21 October  2.30pm
Audio-described performances: Wednesday 21 March 2.30pm, Sunday 10 June 3pm, Thursday 30 August 7.30pm, Thursday 11 October 7.30pm
Next Performances for Matilda The Musical at the Cambridge Theatre
Saturday
30th Oct 2021
7:30pm
Sunday
31st Oct 2021
3:00pm
Tuesday
2nd Nov 2021
7:00pm
Wednesday
3rd Nov 2021
2:00pm
Wednesday
3rd Nov 2021
7:00pm
Thursday
4th Nov 2021
7:00pm
Matilda The Musical reviews
4.7 out of 5
based on

896

reviews
What to expect:
Acting
Music
Costumes
Story
Lighting
Recommended for:
Anyone (74%)
Families (97%)
Teenagers (78%)
Couples (77%)
Theatregoers (81%)
Latest customer reviews

Great show!
Loved Ms Trunchbull!
Reviewed on 26 October 2021 by Lucy, Bournemouth, United Kingdom

Good show grandaughter loved it
Reviewed on 18 October 2021 by Kim, Thetford, United Kingdom

Brilliant would go again
First show in London and it did not disapoint this is a mush see show and a special mention to Alex who played matilda she was excellent from start to finish
Reviewed on 16 October 2021 by Graham, Tallaght, Ireland

Great show
Having read the books as a child and seen the film version, I was familiar with the storyline. However, whilst some aspects of the story ate omitted, this is a fun and vibrant interpretation with good music and excellent acting talent, especially from the young actors. The staging was very well done, utilising various technical and creative methods. However there were times where there seemed to be an imbalance with the sound.
Reviewed on 13 October 2021 by Christopher, Manchester, United Kingdom

Fabulous show for everyone
Reviewed on 10 October 2021 by Paul, Bewdley, United Kingdom

Perfect.
A show that really exceeded my expectations. The set, the music, the acting, the costumes and the lighting was just perfect. I am a 28 year old male and my wife loves Matilda (to the point she can recite it wors for word) but even I enjoyed it. A lot of adult relative banter which kept me interested. I cant emphasise how good this would be for parents let alone kids.
Reviewed on 03 October 2021 by Jagdeepak, Birmingham, United Kingdom

One of the best
This show was one of the best I've seen, well acted and the younger actors were a tribute to such a great show. Hidden humour is a clever talent. Well done team, could not recommend any more
Reviewed on 03 October 2021 by James, Waterlooville, United Kingdom

Brilliant Show
Reviewed on 19 September 2021 by Anne, Dunstable, United Kingdom

Magical matilda
Couldn't wait to see Matilda again and what a show they put on tonight 17/9 absolutely fabulous and so glad they back on stage 👏👏👏👏👏👏👏👏👏👏👏👏👏👏👏👏👏👏
Reviewed on 17 September 2021 by Janice, Hornchurch, United Kingdom

AMAZING!
Seeing kids acting so professional it's absolutely astonishing! You just enjoy every minute of the play! Totally recommended for any age.
Reviewed on 15 March 2020 by Mezly, London, United Kingdom

Lovely day out
Amazing show, beautifully decorated theatre, very friendly and helpful ushers who went above and beyond to find my friend more accessible seating to enjoy her birthday trip from.
Reviewed on 09 March 2020 by Louise, Enfield, United Kingdom

Colourful, Creative! Must see!
Reviewed on 07 March 2020 by Ben, Swanscombe, United Kingdom

Brilliant
Fantastic show made me smile a lot, well done to ALL the performers keep up the excellent work, very entertaining well worth a visit
Reviewed on 07 March 2020 by Glenn, Lowestoft, United Kingdom

Great whatever your age!
Great show for all the family. Cast excellent, smaller theatre means everyone feels close to the action. We got our seats upgraded for free from upper to dress circle (midweek performance so seats available). This was automatic and a really nice surprise as it was a birthday treat so suddenly to have front row seats in dress circle was brilliant. Even for grown ups there's a lesson in there about our story being ours to write.....
Reviewed on 05 March 2020 by Penny, Reading, United Kingdom

Didn't expect it!!
Reviewed on 04 March 2020 by Michele, Naters, Switzerland

Perfection on stage!
Reviewed on 26 February 2020 by Dries, Kessel-lo, Belgium

Go see Matilda
It's a good entertaining show. Really enjoyed it and would recommend all ages to go.
Reviewed on 19 February 2020 by Pauline, Bromley, United Kingdom

Must see❤️❤️❤️
Reviewed on 19 February 2020 by Susan, Bradenton, United States Of America

Magical, Funny, A Must See!
Thoroughly enjoyed. Theatre was just 4 minutes away from Covent Garden station- super easy to get to. Our Seats were brilliant - Fantastic view of the show. Particularly enjoyed Mr and Mrs Wormwood, Miss Trunchball and Miss Honey ( who had a wonderful singing voice!) The kids were outstanding, the choreography was amazing!! 10/10
Reviewed on 17 February 2020 by Chelsea, Suffolk, United Kingdom

Must see show
Reviewed on 14 February 2020 by Linda, Nottingham, United Kingdom

Creative musicsl
Great show kids and adults were brilliant
Reviewed on 08 February 2020 by Agnes, Wishaw, United Kingdom

Vibrant, creative version!
The last seat isn't good view far and high!
Reviewed on 08 February 2020 by Gabriela, Peterborough, United Kingdom

Amazing
Reviewed on 27 January 2020 by Rebecca, Douglas, United Kingdom

Reviewed on 27 January 2020 by Sarah, Dublin, Ireland

Great acting, cool choreos, excellent light - must see!
Please do not bring your child, when it is younger than 7 or 8... There was a little girl in front of me crying and scared and she obviously wasn't in the age to understand that this is NOT an example for a real school...
Reviewed on 27 January 2020 by Dunja, Oestrich-winkel, Germany

Surreal performances
Reviewed on 24 January 2020 by Rl, Fremont, United States Of America

A beautiful show!
It was fantastic. I absolutely enjoyed!
Reviewed on 21 January 2020 by Niloofar, London, United Kingdom

Entertaining, inspiring and empowering! A great musical!
Reviewed on 10 January 2020 by Chong Sze, Kowloon, Hong Kong

wonderful story
I love this Musical, I have taken my family to it three times over the last 5 years, we never get tired of it. The acting, cast, story, music and production are truly a wonderful experience. I don't know how the production companies consistently finds such amazing talent, from young to old, though Matilda and her schoolmates always amaze!
Reviewed on 10 January 2020 by Paul, Westminster, United Kingdom

Awesome acting and singing
Reviewed on 01 January 2020 by Ingrid, Birkirkara, Malta

Great show
Reviewed on 28 December 2019 by Elina, Haifa, Israel

Appalling waste of time and money
A very poor interpretation of the story, missing many opportunities for magical and creative theatre. Matilda is a girl with magic powers, but nothing magic was done except a cup fell over and writing on the backboard once. Talk of suicide is hardly an appropriate children's theatre topic. And appearance of clunky Russians was an unnecessary interpretation of the story. Singing was mostly of a loud shrieking style, and the words were not intelligible. The theatre was horribly overcrowded with inadequate facilities for being checked to enter the theatre and bathrooms. I deeply regret wasting my money on this show.
Reviewed on 22 December 2019 by Isobel, St Ives, Australia

A must see show! Absolutely fantastic
Reviewed on 15 December 2019 by Kimberley, Bicester, United Kingdom

Excellent
Reviewed on 14 December 2019 by Zarina, London, United Kingdom

Fantastic
Reviewed on 05 December 2019 by Diana, Eastbourne, United Kingdom

Extremely good show
Reviewed on 25 November 2019 by David, Chorley, United Kingdom

Disneyland on stage
Reviewed on 16 November 2019 by Karin, Na, Israel

It's OK
Doesn't follow the film exactly and is a bit slow in places. Kids will love it but for those of us who remember the book and film,don't go in thinking it will be the same. Some of the elements are there but not well executed.
Reviewed on 16 November 2019 by Zahrah, Worcester Park, United Kingdom

Fantastic family show
Reviewed on 10 November 2019 by Claire, Solihull, United Kingdom

I generally don't love musicals but in this I was completely charmed. Amazing
Reviewed on 07 November 2019 by Talya, Yakir, Israel

A..maz...ing!
Such a delight to see, the expressions on my grandson's face shared the pure enjoyment given from start to finish.
Reviewed on 30 October 2019 by Joanne, St Peter, Jersey

Avoid if you have epilepsy, this show came with no warnings about flashing lights!! Not a great show.
The show was okay, not brilliant, Ms Trenchbull was good the rest of the acting was passable. The music was too loud to hear the singing for group numbers, therefore a complete waste of money as we could not hear the singing, except for the individual numbers. The language was inappropriate for young kids and therefore, a third of the audience. The seating was not great either tbh, I paid full price for an unrestricted view, however the view was actually restricted, the layout of the seating meant that everyone was sat forward in their seats, so the show was a really uncomfortable experience. Also the theatre was far too cold with many of us shivering throughout the show. There were flashing lights at the audience, of you have epilepsy avoid the show at all costs.
Reviewed on 25 October 2019 by Ayesha, Barking, United Kingdom

Creative!
The kids were too talented at a very young age, they're too smart! Loved this show and I'd revisit it again with friends or family
Reviewed on 25 October 2019 by Najla, Kuwait, Kuwait

Brilliant show
Reviewed on 20 October 2019 by Aislinn, Banchory, United Kingdom

Excellent, Amazing and Wonderful
The adaptation of Roald Dahl's story to a musical is pure genius. It's funny, instructive and warm hearted not to mention excellently staged. There's not a flaw in this production. The music and dance add depth to the drama of the story. It's a WOW!
Reviewed on 12 October 2019 by Janet, Portland, United States Of America

Humorous and heartwarming. A must-see for all!
My family thoroughly enjoyed the show. The brilliantly written storyline was brought to life by the talented cast and innovative set. Perhaps one improvement point could be to provide a sheet of lyrics for the songs- for non-native UK English speakers like ourselves, it was slightly difficult at times to clearly distinguish the words for certain portions.
Reviewed on 09 October 2019 by Gladys, Singapore, Singapore

All action, very creative
A little loud making some lyrics difficult to make out.
Reviewed on 04 October 2019 by John, Werrington, United Kingdom

Amazing!
Reviewed on 15 September 2019 by Begoña, Alcobendas, Spain

I think the sound could be turned down a little as it is too noisy at times.The Show was excellent.
Reviewed on 15 September 2019 by Sabrina, Mellieha, Malta

Excellent
Excellent show well worth seeing
Reviewed on 14 September 2019 by Lynn, Preston, United Kingdom

Uplifting
Original story, great acting, dynamic scenography - these are just some of the reasons to spend a couple of hours following the story of Matilda.
Reviewed on 09 September 2019 by Joanna, Krakow, Poland

Fantastic!!!
Reviewed on 08 September 2019 by Therese, Aesch/zh, Switzerland

Engaging, dynamic!
Reviewed on 29 August 2019 by Robyn, Isleworth, United Kingdom

Wonderfully captivating
Reviewed on 21 August 2019 by Rahana, South Croydon, United Kingdom

Amusing
Reviewed on 15 August 2019 by Shirin, Nazareth Illit, Israel

One of the Best
Absolutely loved this show. Saw it home in Perth, WA and was looking forward to seeing it in London - as you can't go to London and not see a show!
Reviewed on 13 August 2019 by Julia, South Lake, Australia

Excellent performance
This is the second time I saw this show, and I thoroughly enjoyed it as did my daughters aged 16 and 12. The acting, the singing and the dancing are superb. Even the 'evil' principal appeals to the audience through interactions with them. We were seated in the upper circle, we were able to see the full stage from there
Reviewed on 10 August 2019 by Deirdre, Athboy, Ireland

Best performance in a stunning setting!
Loved every bit of it! Not suited for younger children, I'd think 6+ and everyone will enjoy it ;-)
Reviewed on 09 August 2019 by Sanne, Amsterdam, Netherlands

A must see. My daughter loved the songs.
Reviewed on 31 July 2019 by Zoe, Rickmansworth, United Kingdom

Sheer joy
Matilda is a fantastic display is musical theatre. A truly uplifting night out for all ages.
Reviewed on 31 July 2019 by Bernie, Dublin 9, Ireland

Exciting & entertaining
It was really exciting and kept you on the edge of your seat wondering what was going to happen next.
Reviewed on 18 July 2019 by Margaret, Leeds, United Kingdom

A must see! Absolutely brilliant!
We went along to see the show with our two daughters ages 17 &8. We all absolutely loved the show and was just in awe of how well put together the show was and the talent of the cast! We would all highly recommend going to see it.
Reviewed on 16 July 2019 by Tina, New Malden, United Kingdom

It's Matilda
It's a great show, some fantastic special effects. Little too many stage school performances for me, but hell there's a lot of lines and dances and cues and songs to remember especially for the lead, however I still prefer the character parts - Mr and Mrs Wormwood are outstanding and so is, of course, Trunchbull. A pleasant evening, a good cast, it's Matilda what more is there to say?
Reviewed on 15 July 2019 by Nicole, Bradford, United Kingdom

Spectacular!
Reviewed on 10 July 2019 by Agnieszka, Allambie Heights, Australia

Great show!
Reviewed on 05 July 2019 by Yoeri, Wetteren, Belgium

Must see
Reviewed on 29 June 2019 by Anita, Co.limerick, Ireland

Great fun!
Reviewed on 28 June 2019 by David, Alstonville, Australia

Very Feel Good family show
Thoroughly enjoyed it...special mention for the young red haired boy..was superb
Reviewed on 20 June 2019 by Rustom, Mumbai, India

Awesome
Great show ! Perfect acting !! You feel like being in a bubble of champagne !!!
Reviewed on 17 June 2019 by Roxane, Paris, United Kingdom

very good
An excellent show for families, The only problem was certain audience members coming in late …
Reviewed on 14 June 2019 by Alastair, Rotherham, United Kingdom

Powerful ending
The show has a slow start with a build up that makes the audience, cry, laugh and want more.
Reviewed on 13 June 2019 by Teri, El Paso, United States Of America

Fantastic
Reviewed on 09 June 2019 by Tracy, Grays, United Kingdom

Stunning
Stunning kids and perfect stage decoration!
Reviewed on 02 June 2019 by Ursula, Bellach, Switzerland

Awesome
Took my family and we were all blown away!!! Exceptional show! Received a standing ovation and truly deserved it!! It was lively, funny and it really is a must see if ur into a good nt out in London!
Reviewed on 24 May 2019 by Mary, Newry, United Kingdom

Treat for the family
Fun packed musical predominantly with child actors who are absolutely magnificent. Enjoyable music, costumes, and scenery. Treat for the family. If you are taking children some areas of seating may not be suitable but booster cushions are available.
Reviewed on 19 May 2019 by Nigel, Battle, United Kingdom

Excellent
Fantastic seats. Cast was amazing. Would recommend.?
Reviewed on 19 May 2019 by Victoria, Swansea, United Kingdom

A masterpiece... not only for children
I didn't want to watch the show during the last few years as I thought this is for children mainly. It isn't. It is entertainment for everyone.
Reviewed on 03 May 2019 by Marc, Ditzingen, Germany

One of the best musical !
Reviewed on 03 May 2019 by Julien, Le Perreux Sur Marne, France

Fab!
Loved the show it was brilliant and the kids are amazing! Not sure if it was the same for our teenage daughters boyfriend, it was his first ever musical. I think he found it a bit slow in parts with the solo songs but me my husband and our 8 year old son and 20 year old daughter loved it!!!!!
Reviewed on 29 April 2019 by Adrian, Bridgend, United Kingdom

We had three generations watch this show...with each person throughly enjoying themselves.
The show was outstanding. The quality of acting from the kids was sensational and the adults too. The stage was stunning and had us hooked from the start. The movement on the stage and off the stage was brilliant. We can not praise everyone involved enough.
Reviewed on 27 April 2019 by Edward, Christchurch, United Kingdom

Fantastic show, amazing energy and fun. Main leads were really talented and entertaining. Would highly recommend this show to families.
Reviewed on 25 April 2019 by Catriona, Co Kilkenny, Ireland

Must See
Great show, although the seats were not the most comfortable, fab acting and singing, took my 6 year grandson and he really enjoyed the show
Reviewed on 19 April 2019 by Assumpta, Spalding, United Kingdom

Marvellous Matilda
The entire show was awesome....from start to finish. Loved every minute. Highly recommend to everyone and anyone.
Reviewed on 18 April 2019 by Ros, Bath, United Kingdom

Fantastic
Fantastic show, my nearly 8 year old beamed from start to finish! The young actors were amazing!
Reviewed on 15 April 2019 by Julie, Yorkshire, United Kingdom

Fantástico show
Reviewed on 09 April 2019 by Rui, Oeiras, Portugal

Disappointed with the story, expected it to be more like the film. Took my niece for a birthday treat ( traveled along way too) and wouldn't return with my two younger children as I feel they would be disappointed too. Actors was fantastic and couldn't fault them .
Reviewed on 31 March 2019 by Amber, Essex, United Kingdom

great show!
Reviewed on 29 March 2019 by Matthew, Porth, United Kingdom

Brill
Reviewed on 23 March 2019 by Peter, Brentford, United Kingdom

Beautiful magically and touching!
Borg laughter and tears. Beautiful! ♥️
Reviewed on 20 March 2019 by Mariann Nikoline, Grålum, Norway

Easily to follow, fun and exciting
Amazing worth the money family really enjoyed it!!
Reviewed on 16 March 2019 by Christina, Dundalk, Co. Louth, Ireland

Fabulous play!!!!
Interesting, butiful music excellent players. But I think I have robbed during the show- my wallet has disappeared just after the show
Reviewed on 14 March 2019 by Yallena, Gedera, Israel

Very colorful!!
Reviewed on 10 March 2019 by Roxana, London, United Kingdom

Fabulous show, must see.
Fantastic show, highly recommend. Great performances. I plan to see the show again. Only negative is seating, not too comfortable and difficult to see as the audience in front of us kept leaning forwards. Also, massive queue to ladies toilet.
Reviewed on 09 March 2019 by Barbora, Croydon, United Kingdom

Impressive
Did not know what to expect and could not quite grasp how this could be made into a musical but was quirky, eccentric, humourous as well as superbly presented and performed. Matilda was unbelievable.
Reviewed on 07 March 2019 by Neil, Southsea, United Kingdom

Worth every single penny
Me and my girlfriend enjoyed every single second of the show! It made us laugh and definitely made our day!
Reviewed on 01 March 2019 by Vikenty, London, United Kingdom

Loved it was a surprise for my daughter she is 26 now and loved it as a child brought back such good memories loved it the actors were just brilliant 1😍😍😍😍😍
Reviewed on 01 March 2019 by Deborah, Tonbridge, United Kingdom

Great show tainted by poor seats
Reviewed on 25 February 2019 by Lucy, London, United Kingdom

Just as amazing the second time!
Reviewed on 24 February 2019 by Holly, London, United Kingdom

Absolutely magical and amazing
Absolutely amazing show, a must see for everyone, all the actors were just amazing, it was beautiful!! I loved it that much I cried at the end! First show that my daughter also been to, so it was just perfect! She loved it!
Reviewed on 23 February 2019 by Charlotte, Derby, United Kingdom

Must see - an fantastic experience
Acting and singing great but scenery movement absolutely fantastic!!!
Reviewed on 21 February 2019 by Pamela, Comber, United Kingdom