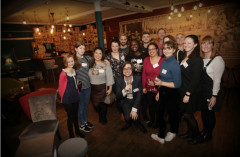 The first London Box Office Bloggers Networking Event took place on November 2017. The aim was simple - to reconnect those passionate about London theatre, and to build new networks for the next generation of blogger.
In 2016, over 14 million people visited London's West End theatres to be dazzled and amazed at the incredible selection of shows on offer.
That's an average of 325,000 individuals crossing the threshold of each of the 44 recognised West End Theatres to see a total of 276 different productions. It's safe to say that the theatre industry is more popular than ever before, both for the general public and for its dedicated group of industry members, journalists and bloggers alike.
But recently, there has been a notable lack of opportunity for freelance theatre bloggers to network, get to know each other and swap their favourite stagey stories. When I first became a blogger in 2013, there was a wonderful group of different collectives in effect, each promoting and encouraging people to meet up outside of the theatres themselves, offer advice and make new connections. Some of these are still going strong today – MyTheatreMates, StageFaves and the Off West End Assessors group are three such networks that bring like-minded individuals together to share their experiences. But this is far fewer than were around only 4 short years ago.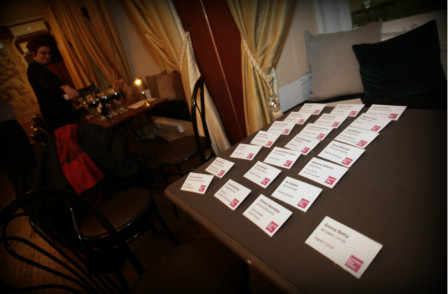 Here at London Box Office, we wanted to help reinvigorate the theatre bloggers community, bringing together a whole new generation of fresh and innovative people, each one full of energy to promote this wonderful industry that we all know and love. So, on Thursday 23 November 2017, London Box Office held its first Theatre Bloggers Networking Event, an informal way of reinvigorating this community of exceptionally talented individuals.
Held at the Above The Arts Members Bar, the evening was a relaxed and comfortable affair, a group of 15 theatre bloggers meeting a few more established theatre professionals over drinks and food. The aim was simple – to meet new people who are writing about the current theatre scene, learn some tips & tricks and ultimately celebrate this flourishing industry that we are all proud to be a part of.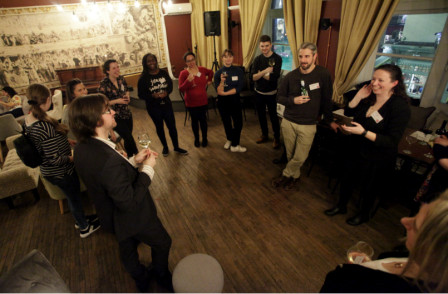 We were very lucky to be joined by some theatre professionals, each of whom gave us an insight into their worlds:
Lucy Basaba – founder of UK Blog Award-winning TheatreFullStop, the inaugural Theatre & Technology Awards and The Pub Theatre Festival
Laura Kressly – professional theatre journalist and co-founder of the Network for Independent Critics, who recently attended the Eugene O'Neill Theater Center National Critics Institute
Maxine Evans – director of The Revlon Girl, which sold out at both the Edinburgh Festival Fringe 2017 and the Park Theatre (nominated for 4 Offies Awards), as well as actor/ writer/ producer in TV
The event was kindly captured by professional photographer Stephen Candy and a selection of photos are displayed below. A huge thank-you to all our attendees and invited guests and for those that want to attend any future events, follow us on Twitter (@LBO_Theatre) and stay tuned for future announcements!