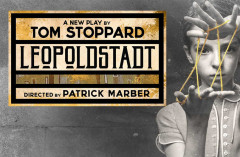 Critics and audiences loved this play by Tom Stoppard when it opened in February and it looked set to be a massive long-running hit. Well, we're going to find out because a new post-Covid revival has recently been announced at Wyndham's Theatre. There's still a huge public appetite to see this poignant family drama set in the Leopoldstadt Jewish Ghetto of 1900 Vienna, so we recommend booking your Leopoldstadt tickets early.
What's the LEOPOLDSTADT story?
Events chart the fortunes of the aspirational Jewish businessman Hermann Merz, his catholic wife, Gretl and their extended household as their community and home city of Vienna faces war, revolution, impoverishment, annexation and the Holocaust, in the first half of the last century. It also asks us to consider how the long shadow of these turbulent times touches Europe today.
Who are LEOPOLDSTADT'S stars and creative team?
We don't know yet who'll feature when the play reopens, with any luck we can see the original cast headed by Adrian Scarborough (who won an Olivier Award for his performance), Luke Thallon and the playwright's son, Ed Stoppard.
Director - Patrick Marber
Producer - Sonia Friedman Productions
Casting Director - Amy Ball CDG
Costume - Brigitte Reiffenstuel
Lighting Designer - Neil Austin
Movement Director - EJ Boyle
Set Designer - Richard Hudson
Author - Tom Stoppard
Music By - Adam Cork
Children's casting - Verity Naughton
What do LONDON BOX OFFICE customers say about LEOPOLDSTADT?
"Thought provoking!", "Haven't seen such a masterpiece for years", "Deeply moving and entertaining at the same time" are just a few of our customers reviews for Leopoldstadt.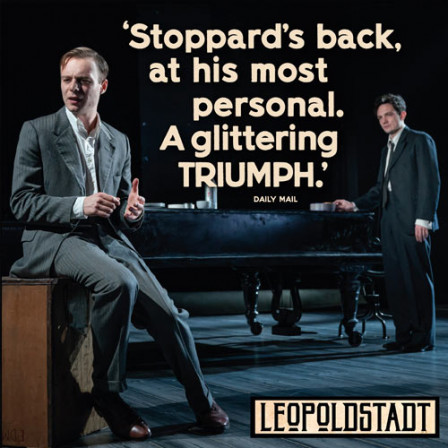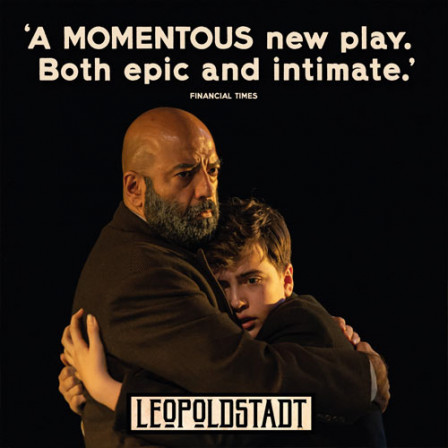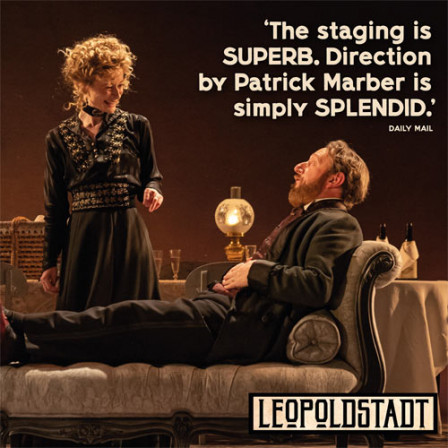 LEOPOLDSTADT Frequently Asked Questions
When and Where can I see LEOPOLDSTADT?
The play is expected to run at the Wyndham's Theatre from 12 June to 4 September 2021.
Who is LEOPOLDSTADT for?
There's obvious appeal for anyone interested in Jewish culture and history but it's not often we find serious writing of such quality in the West End. Anyone over 14 can enjoy an intelligent, sophisticated night out.
Where is LEOPOLDSTADT showing?
The beautiful Wyndham's Theatre, one of London's loveliest, is located on Charing Cross Road, London, WC2H 0DA, right next Leicester Square underground station and a short walk from Charing Cross underground and overground stations.
Is there a dress code for LEOPOLDSTADT?
No, dress comfortably and as you would for any public space.
Quick facts about LEOPOLDSTADT
Director Patrick Marber says "It's a big company play which as a director is incredibly exciting to do. It's got the lot".
During rehearsals Marber "instituted a fabulous regime of lectures" given by cast members, allotting each a subject relevant to the play's themes to investigate.
The second preview performance, on Monday 27 January 2020, was on Holocaust Memorial Day and members of the audience were each given a memorial candle as they left the theatre.