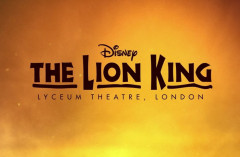 When a powerful multimillion dollar company like Disney announces theatre will be back it's definitely time to take notice and buy some tickets.
The theatrical arm of everyone's favourite film studio has transformed the modern West End and Broadway with a series of feel-good, spectacular live versions of its most popular films. They're always a hot ticket when they come into town but their biggest success story is this gorgeous African fable.
Hitherto their production of BEAUTY AND THE BEAST had been a great night out but there was little innovative about it. It was a brave step to hire maverick director Julie Taymor to stage THE LION KING but the result is one of the most beloved productions in the world. This wasn't a mere replication of the cartoon but an artistic triumph in its own right. Taymor's decision to use African inspired puppetry not only captured all the fun of the family film but gave it an artistic credibility few screen-to-stage projects have matched.
The sounds, the colours, and the visuals are all stunning with an opening sequence that will take your breath away. It's the perfect match of high-brow and low-brow culture and you'll encounter achingly beautiful stage craft alongside family friendly animal hijinks.
What's the plot of THE LION KING?
The Lion King's wilful cub Simba is lured into danger by his scheming uncle Scar who wants to inherit the kingdom himself, and the father is killed rescuing his son. Simba is shamed into hiding by Scar who becomes a tyrannical ruler. Meanwhile Simba is befriended a wart hog and a meerkat and through their misadventures the growing prince discovers his true destiny; winning the heart of a beautiful lioness and taking revenge upon his treacherous uncle until the balance and the circle of life is restored to the pride lands.
Are there any well known songs in THE LION KING?
The soaring anthems, heartfelt ballades and uplifting comedy numbers have become hits in their own right with melody lines by Elton John's orchestrated with an African choral majesty by Lebo M.
Much loved songs include – "Circle of Life", "I Just Can't Wait to Be King", "Hakuna Matata" and "Can You Feel the Love Tonight".
Who are THE LION KING stars and creative team?
The show's title is the only name needed to sell tickets so don't expect to see celebrities but the show is lovingly maintained by Disney who always ensure it's performed by top class international talent.
The original Broadway creative team were:
Director: Julie Taymor
Choreographer: Garth Fagan
Musical Director: Joseph Church
Scenic Design: Richard Hudson
Costume Design: Julie Taymor
Lighting Design: Donald Holder
Mask Design: Julie Taymor & Michael Curry
Puppet Design: Julie Taymor & Michael Curry
What do LONDON BOX OFFICE customers say about THE LION KING?
"Superb! better than I expected", "A breathtaking spectacle", "Not to be missed, loved every minute of it", "I was in awe from start to finish" are just a few of our customers reviews for THE LION KING.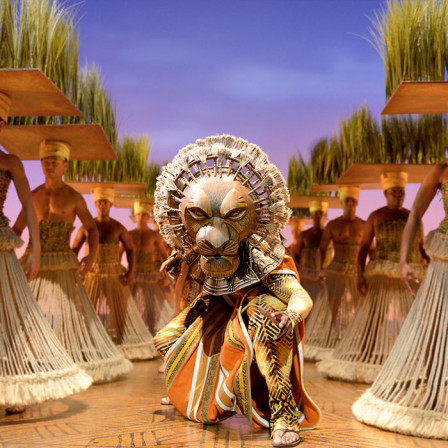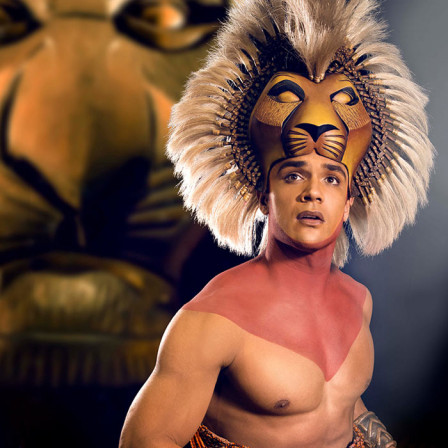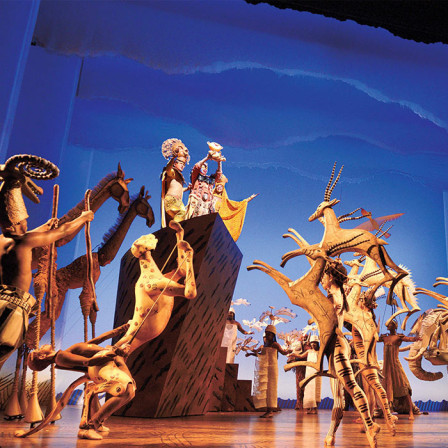 Frequently Asked Questions about THE LION KING
Where and when can I see THE LION KING?
THE LION KING returns to the Lyceum Theatre from 29 July 2021
The Lyceum's street address is 21 Wellington St, London WC2E 7RQ and it's
the huge and majestic, re-bricked building at the intersection of the Strand with Drury Lane.
The nearest stations are Holborn, Charing Cross and Covent Garden but prepare for a 15 minute walk from each.
Who is THE LION KING for?
This spectacular family show is suitable for anyone old enough to recognise a lion in a picture book.
Is there a dress code?
No, dress comfortably and as you would for any public space.
Fun facts about THE LION KING
It's a rule that all productions of THE LION KING must feature at least 6 South African performers.
THE LION KING is Broadway's third longest-running show in history, and has grossed more than $1 billion, making it the highest grossing Broadway production of all time.
Over 100 million people worldwide have seen the musical.
THE LION KING has earned numerous awards and honours, including six Tony Awards, one for Best Musical and Best Direction of a Musical, making director Julie Taymor the first woman to achieve this.