8 Argyll Street, London, W1F 7TF GB
Quick Facts
Largest Ticket Inventory
in the West End
Real time
seat availability
Choose
your seats
Your booking is processed directly into the box office reservation system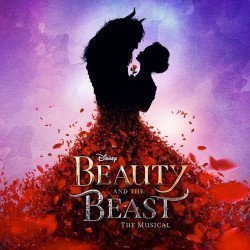 Beauty and the Beast
Tickets
4.8/5
-

based on

65

reviews
Booking until: Saturday, 17 September 2022
Running time: Approximately 2.5 hours including an interval
Tickets from £24.00
Book tickets
Information
Cheap Tickets
Reviews
News
About Beauty and the Beast
Performance Times
Booking until: Saturday, 17 September 2022
Running time: Approximately 2.5 hours including an interval
Beauty and the Beast description
It's back! Beauty and the Beast is returning to the West End, and theatre-goers and musical lovers the country over are preparing for a huge treat. Expect a thrilling story brought to dazzling life on stage in a thrilling new production of the West End musical that comes fresh from the producer of smash hits Aladdin, Frozen, and The Lion King.
This magical musical contains something for everyone. There's lots of excitement and adventure. There's plenty of classical comedy to keep everyone giggling. And of course there's the romance, backed with oodles of beautiful show tunes you'll love... assuming you don't already know them off by heart, inside out and back to front, like millions of people do.
Expect all the tunes you know and love from this stunning Academy Award-winning classic, including Be Our Guest, Beauty and the Beast itself, plus some brand new music written especially for the new tour. Plus amazing, breathtaking choreography and more than your fair share of cool visual effects. The end result is nothing short of extraordinary.
Beauty and the Beast – The history
This show was last seen in London at the Dominion Theatre, where it took over for two glorious, colourful years between 1997 and 1999. A revival of the stage production was more or less a certainty once the live action re-make by Emma Watson and Dan Stevens grossed a whopping $1.2 billion at the box office during 2017.
Alan Menkin, the multi-award winning composer responsible for The Little Mermaid, Aladdin, Pocahontas and more, is deeply involved, which bodes well. Disney has confirmed the new production will be on tour throughout the UK and Ireland starting in 2021. And if we're lucky we'll see the show take up a long term home at the Prince Edward Theatre once Mary Poppins completes its run in 2022.
What's the plot?
Meet one foolish prince. He has been cursed, forced to moulder away on his own in a castle, transformed into a beast. Along comes a pretty, kind girl. One of them needs to learn how to love and be loved in return, the other must realise there's more to life than they first thought. This story of compassion and love is packed with enchantment, fabulous music, and enough scary moments to keep you on the edge of your seat. Perfect for the entire family!
Who's on the creative team?
The brilliant Tony, Olivier, and eight-time Academy Award winner Alan Menken has written the music, with lyrics by Howard Ashman and Sir Tim Rice, plus a book by Linda Woolverton. This brand new UK production will see the original Broadway team reunite, led by the amazing director Robert Jesse Roth and the choreographer Matt West.
Who is this show for?
This gorgeously produced, dazzling show is perfect for theatre lovers of every age.
Age restrictions
AGE RECOMMENDATION Beauty and the Beast is recommended for a general audience. We recommend the production for ages 6 and up. Children under the age of 4 will not be admitted into the theatre. All persons aged 16 or under must be accompanied by an adult and may not sit on their own within the auditorium. All persons entering the theatre, regardless of age, must have a valid ticket.
Next Performances for Beauty and the Beast at the London Palladium
today
17th Aug 2022
7:30pm
tomorrow
18th Aug 2022
7:30pm
Friday
19th Aug 2022
7:30pm
Saturday
20th Aug 2022
2:30pm
Saturday
20th Aug 2022
7:30pm
Monday
22nd Aug 2022
7:30pm
Beauty and the Beast cheap tickets
We have a great selection of cheap Beauty and the Beast tickets. We can help you save up to 70% on Beauty and the Beast tickets! If you're looking for discount theatre tickets have a look below for our latest offers for Beauty and the Beast at the London Palladium.
There are no special offers available at the moment but we still have great ticket prices for Beauty and the Beast at the London Palladium.
Beauty and the Beast reviews
4.8 out of 5
based on

65

reviews
What to expect:
Acting
Music
Costumes
Story
Lighting
Recommended for:
Anyone (86%)
Families (95%)
Teenagers (92%)
Couples (91%)
Theatregoers (92%)
Latest customer reviews

Incredible
Reviewed on 16 August 2022 by Danni, Southampton, United Kingdom

Cliché
There was a technical delay of at least 20 minutes.we have an early flight tomorrow and this delay was very inconvenient to us
Reviewed on 16 August 2022 by Raya, Ganey Tikva, Israel

Big numbers will blow your mind
Reviewed on 14 August 2022 by Katherine, Benenden, United Kingdom

Be our guest 🕯
Stunner! Lighting overall was shocking!! Stunning design and actinggggg
Reviewed on 12 August 2022 by Dorota, Stevenage, United Kingdom

Amazing
Reviewed on 12 August 2022 by Sarah, Crawley, United Kingdom

Must See!!!!
Amazing!!!! Acting. music and effects are perfect! We would like to watch again. Our favourite is Mrs. Pot, My son who is 19 years old say that this musical is his favourite now , replacing the Prince of Egypt.
Reviewed on 11 August 2022 by Sheila, Northolt, United Kingdom

Good job
Reviewed on 09 August 2022 by Hasan, Riyadh, Saudi Arabia

Incredible!
Reviewed on 07 August 2022 by Sara, Salisbury, United Kingdom

Funny, brilliant family fun
Absolutely amazing. So funny. Brilliant singing, dancing, acting.
Reviewed on 06 August 2022 by Helen, Leighton Buzzard, United Kingdom

must see !
The show is really fantastic!
Reviewed on 03 August 2022 by Jilliane Marie, Burton On Trent, United Kingdom

Mind blowing
Reviewed on 02 August 2022 by Ayelet, Jerusalem, Israel

A must see!!
Reviewed on 01 August 2022 by Eva, Nanclares De La Oca, Spain

Wonderful evening
Reviewed on 31 July 2022 by Irina, Zuerich, Switzerland

Fantastic
Fantastic from start to finish. A visual treat with superb cast!
Reviewed on 31 July 2022 by Victoria, Brentwood, United Kingdom

Creative
I think the show was very well played, the actors followed their hart when they played...
Reviewed on 31 July 2022 by Georgeta, Basildon, United Kingdom

One of the best musicals on stage atm
Reviewed on 30 July 2022 by David, London, United Kingdom

Absolutely amazing
Reviewed on 27 July 2022 by Alix, Bedford, United Kingdom

A must see
Reviewed on 25 July 2022 by Christine, Bedford, United Kingdom

An amazing show where anyone can find magic!
Reviewed on 23 July 2022 by Louise Skovgaard, Odense N, Denmark

Creative and breathtaking
Reviewed on 22 July 2022 by Rasha, Dubai, United Arab Emirates

Outstanding!!! Such a wonderful exciting performance.
As a massive Beauty and the Beast fan and my all time favourite Disney film I was so excited to hear it was coming to the west end, at nearly 50 years old I decided to go child free and keep the experience all to myself!! We'll it didn't disappoint, from the onset it was truly amazing in every way. The acting and singing was exceptional, the costumes were flamboyant and colourful and the stage set was outstanding. I found myself overwhelmed with happy tears so thankyou to the whole cast and crew, I will be rebooking and bringing the grandkids next time 😊 x
Reviewed on 20 July 2022 by Emma, Brighton, United Kingdom

Just perfekt! Hilarious!
Reviewed on 19 July 2022 by Anna, Rombach, Switzerland

A must see
Reviewed on 18 July 2022 by Nikolaj, Herfølge, Denmark

10/10
Reviewed on 17 July 2022 by Kosovare, Oslo, Norway

Second Time in a Week
What to say except that I don't live in London, but I went for the musical last Saturday, cried my sould out how beautiful it is, and then, since I happened to be in London again one week later, I again chose to spend my afternoon at the musical. And I again cried up an entire pack of tissues. Beautiful.
Reviewed on 16 July 2022 by Jovana, Abu Dhabi, United Arab Emirates

Major Disappointment
So many technical errors in between and at the beginning. Certainly an anticlimax - don't recommend it for any Beauty and the Beast fans!
Reviewed on 14 July 2022 by Afiqah, Petaling Jaya, United Kingdom

Amazing!
I loved everything
Reviewed on 13 July 2022 by Alma, Glostrup, Denmark

Absolutely FABULOUS
We went to see the show with our 7-year-old daughter and a teenage son. I was a bit worried that he might not like it as let's be honest it's a more girly plot, but he truly enjoyed the whole show. It was stunning and worth seeing! So if you wonder how to spend an evening in London with your kids that might be a good idea!
Reviewed on 13 July 2022 by Justyna, Abu Dhabi, United Arab Emirates

Great performance and a night to remember
Booked at the last minute and the seats were fine with a good view. The performance was first class and very enjoyable. Recommended.
Reviewed on 12 July 2022 by Martin, Walsall, United Kingdom

Amazing show
This was my 2nd time I was watching this show. There was a bit of technique problems. This is an amazing show. Any one who has children and who loves Disney. This show is a MUST!!!11
Reviewed on 12 July 2022 by Shereen, London, United Kingdom

Unbelievable
Unbelievable
Reviewed on 11 July 2022 by Hussain, Ras Tanura, Saudi Arabia

I Cried Like I Never Cried for Any Piece of Art. That's How Great It Is.
I couldn't stop crying. Everything was perfect. I was pulled into my childhood dream, my favourite story from while I was growing up. This is my favourite Disney princess story and today I felt as a part of it.
Reviewed on 09 July 2022 by Jovana, Abu Dhabi, United Arab Emirates

Cheerful!
Reviewed on 08 July 2022 by Shannon, London, United Kingdom

Beautiful!
Reviewed on 05 July 2022 by Alexandre, Amsterdam, Netherlands

Loved it!
Reviewed on 02 July 2022 by Abbie, Reading, United Kingdom

Average
I was expecting more. I would improve mainly the stage design and acting if possible.
Reviewed on 30 June 2022 by Christina, London, United Kingdom

Beauty and the beast
Superb show I can recommend to anyone we have really enjoy with whole family
Reviewed on 29 June 2022 by Rafal, London, United Kingdom

Phenomenal
the show was amazing you have to go see it
Reviewed on 29 June 2022 by Catherine, Collierville, United States Of America

Must see
Reviewed on 26 June 2022 by John, Rainham, United Kingdom
21

Jan
2022

Beauty and the Beast The Musical is in the West End this summer!
by London Box Office | Friday, January 21 2022, 11:02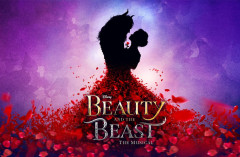 The fabulous Disney stage musical Beauty and the Beast The Musical is playing at the London Palladium for a limited season, running from 24th June 2022 to 17th September 2022. Belle and the Beast are played by Courtney Stapleton and Shaq Taylor and the production comes with a host of spectacular new designs plus eye-popping state-of-the-art technology. Add legendary songs like Belle, Be Our Guest, and Beauty and the Beast, and you're looking at sheer storytelling heaven.
Beauty and the Beast The Musical is in the West End this summer!