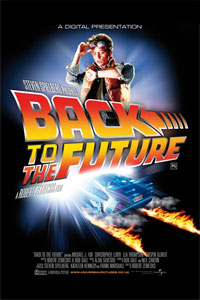 The director of the moment, Jamie Lloyd has withdrawn from directing a brand new musical version of cult film series Back to the Future after a reported fight with the film creators Bob Gale and Robert Zemeckis.
The project was originally scheduled for opening next year and rumors were circulating that the producers had their eyes on the newly vacated Dominion Theatre on Tottenham Court Road. However, due to the exit of Lloyd it now looks like audiences will be kept waiting until at least 2016 before any flying DeLorean or tap-dancing Marty McFly can be seen.
Jamie Lloyd won't be licking his wounds for long though, as his transferred production of Urinetown is soon to open in the West End at the Apollo Theatre, plus his musical The Commitments is still playing to packed houses at the Palace Theatre in the heart of London's Theatreland.
The 1985 time travel action adventure film Back to the Future starred Michael J Fox as Marty McFly, a high school nerd that travels back in time in a DeLorean Car with a mad professor. The stage musical version reunites creators Bob Gale and Robert Zemeckis with composer Alan Silvestri who will write the music along with songwriter Glen Ballard.
No doubt Back to the Future creators Robert Zemeckis and Bob Gale will be on the hunt for another director, but who has feet big enough to fill the shoes left by Jamie Lloyd?