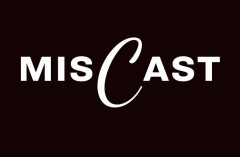 A fascinating article in the New York Times, firstly, announces that this year's, very popular, Broadway Miscast fundraiser will be live streamed on Sunday, Sept. 13, on MCC's YouTube channel.
But more interestingly it explores how this one nighter, in which U.S theatre stars perform songs from roles they'd never be asked to play, has gone from just a bit of fun to becoming a political statement.
The New York Times reports Scott Galina, who produces Miscast as saying "the current conversation in the industry about which roles are open to whom is a good thing".
We're told, as a result, that this year's Miscast will still be light hearted but "the tone will be just different enough to feel connected to the present… partly in the choice of songs, and partly in the intensity that some performers bring to their interpretations in this volatile season… part of the point is to shake up preconceptions".
Talking about his choice of song, still a closely guarded secret, Joshua Henry, a three-time Tony nominee, says he wants in particular to reach "young, Black recent graduates of theater programs, because they're feeling things doubly right now: the lack of employment in their chosen field and also the devaluing of Black lives".
Adrienne Warren, who was starring in Tina: The Tina Turner Musical when Broadway shut down, says she learned early quite how political casting is. The New York Times reveals that she was only 10 when she got the title role in a local Virginia production of Annie "and some people objected because she was Black".
Warren considers the show tune that she'll perform is a political statement. "This song brings me a lot of joy," she says, "and right now Black joy is a political act. Me choosing to perform right now is a statement…"
When Broadway reopens she hopes casting directors too will be "looking at things in a different way, widening their lenses."
Another star, Heather Headley imagines her selection of song "bringing peace to those who've toiled during lockdown" picturing "an essential worker getting home, stripping off their mask, putting their feet up, finding pleasure and maybe a moment of peace".
"I'm just going to bring my house to your house" Headley says.
"You can sit with no shoes, and I'll sit with no shoes, and we'll have a little Miscast party."