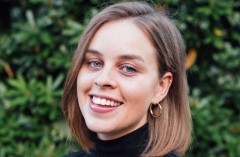 Josephine Balfour-Oatts speaks to Theatre Director and Dramaturg Tamar Saphra on her role as part of new company RoughHewn, giving rise to the mysterious practice of dramaturgy and its importance within the artistic ecosystem.
If one thing is clear from speaking to Tamar Saphra, it's that dramaturgy is a Wonderland. As co-founder of new creative outfit RoughHewn – a script reading service offering affordable dramaturgical support to playwrights of all experience levels – I speak to Saphra on a chilly Wednesday afternoon. Her voice is bright, which makes up for the sun having just decided to dive behind a blanket of clouds. Created alongside close friend Tommo Fowler, RoughHewn is proving successful, with artists hungry for their expertise.
Largely, the role of a dramaturg (or the practice of dramaturgy) seems a relatively alien one: an infinite, yet vague object. First appearing in the 18th century work Hamburg Dramaturgy by Gotthold Ephraim Lessing, the discipline is something of a modern phenomenon. Suzanne Bell, the first Literary Manager and Dramaturg to be appointed at the Liverpool Everyman and Playhouse speaks of a dramaturg as a "protector of the flame." To this, Saphra adds of the role its duty as an interlocutor – someone who is able to safeguard the gesture of any story; to make sure it achieves a version of itself that is fully articulated, its heart intact.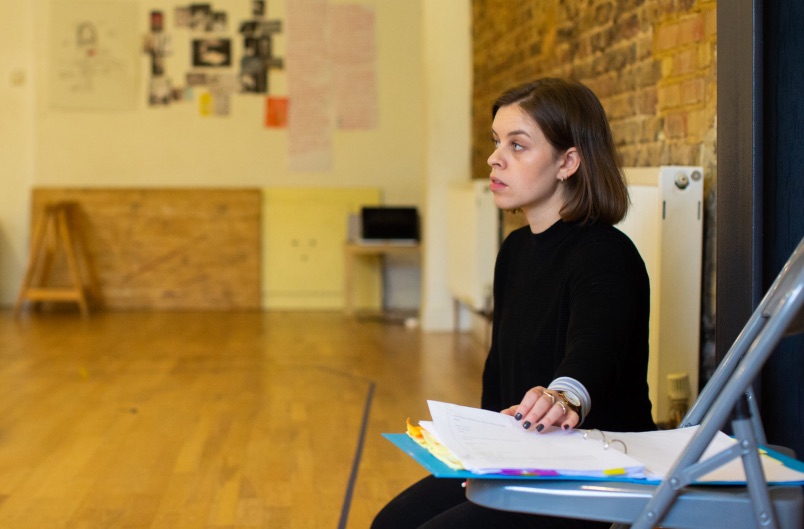 Tamar Saphra
So, contrary to its invisibility, dramaturgy is integral to the architecture of any given piece. It too, is an immense position. According to Saphra, dramaturgy is an incredibly "bespoke" process: "kind of like therapy," she adds, excitedly. In this sense, a psychoanalysis of storytelling comes to pass between the writer and dramaturg. As with any therapeutic relationship, key elements include listening to the writer and their play, as well as (most importantly) "asking lots and lots and lots of questions." What follows is "completely dependent on the needs of the project," Saphra continues, enthused.
Despite being born just last year, RoughHewn has defied infancy. Its shared parenthood by Saphra and Fowler (along with their associate, the journalist Holly Williams), who had already built a solid network from previous directorial and informal dramaturgical endeavours, has meant that the company has grown quickly – walking, running, and now flying. In fact, Saphra's interest in dramaturgy began as an extension of her craft as a director. A life-changing fragment of wisdom given by Lyndsey Turner: "If you want to direct plays, you have to read them," led to work as a Script Reader for The Bush Theatre, which is where she met Fowler.
The pair struck up a friendship immediately, and have subsequently read for the UK's most prolific new writing theatres (such as The Royal Court, The National Theatre, NT Studio and Almeida) and playwriting prizes – The Bruntwood is cited as a particularly formative experience. After becoming housemates, it was Saphra and Fowler's home that became the incubator for RoughHewn. Their industry experience thus far had come to reveal a large gap in the support that theatres in the UK are able to offer playwrights, particularly when submitting unsolicited scripts.
As many artistic bodies are without the necessary resources, writers continually go without feedback. Even for those theatres in possession of in-house literary departments – of which helps to nurture and search for new talent – their powers only stretch so far. This stalemate is even more significant on the fringe circuit, a fact that only fuels RoughHewn's desire to demystify the process of submission. "Also, we just really love plays" Saphra says animatedly, her sentence stoppered by laughter.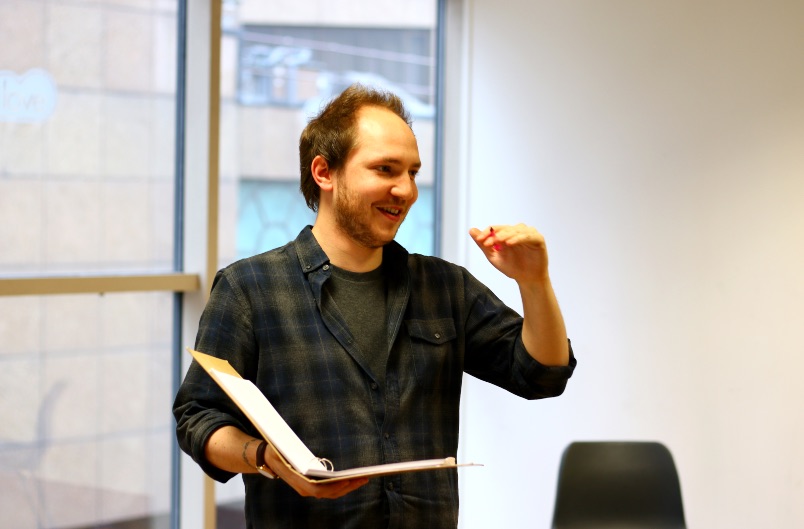 Tommo Fowler
Now giving focus to two separate threads, Roughhewn not only engages in text-based support, but in Production or Institutional Dramaturgy as well. The former can happen at any stage of the creative process and sees an interaction with the written word as a "blueprint," requiring a reading – and re-reading – of drafts whilst in conversation with its creator. The latter is altogether more complex – a means of connecting with the shape of a theatrical event in its entirety. "Dramaturgy is also about finding the best form for the work, whether that be a traditional three-act structure, or a dance." Saphra muses, "Plays can take all kinds of forms and be in all kinds of places."
Currently, Saphra is acting as both director and dramaturg on Alice, which has been programmed at the 2020 Vault Festival, running from the 27th February-1st March. Fowler is also working as Production Dramaturg on two upcoming Vaults shows: Omelette (18th-23rd February) and Everybody Cares (11th-16th February), having just wrapped a third: In My Lungs The Ocean Swells. Surely, it will be the efforts of companies like Roughhewn that enable dramaturgy to shift from what Saphra calls a "nowhere space," into a more sought-after destination. For her, a marked love for dramaturgy appears to be as infinite as the job itself: "I could talk about it for hours" she says, emphatically. "To me, there is nothing more important than the constant interrogation of the ways in which we are telling our stories."