The boys from Down Under are here, and they've caused a stir on the set of GREASE. Tuesday 5th July saw audiences at the West End production of Jim Jacobs and Warren Casey's GREASE enjoy a real Aussie invasion. When they saw special guest star Jason Donovan and Peter Andre on stage together as Teen Angel and Vince Fontaine, the crowd went wild. So will you. See some very cool photos below.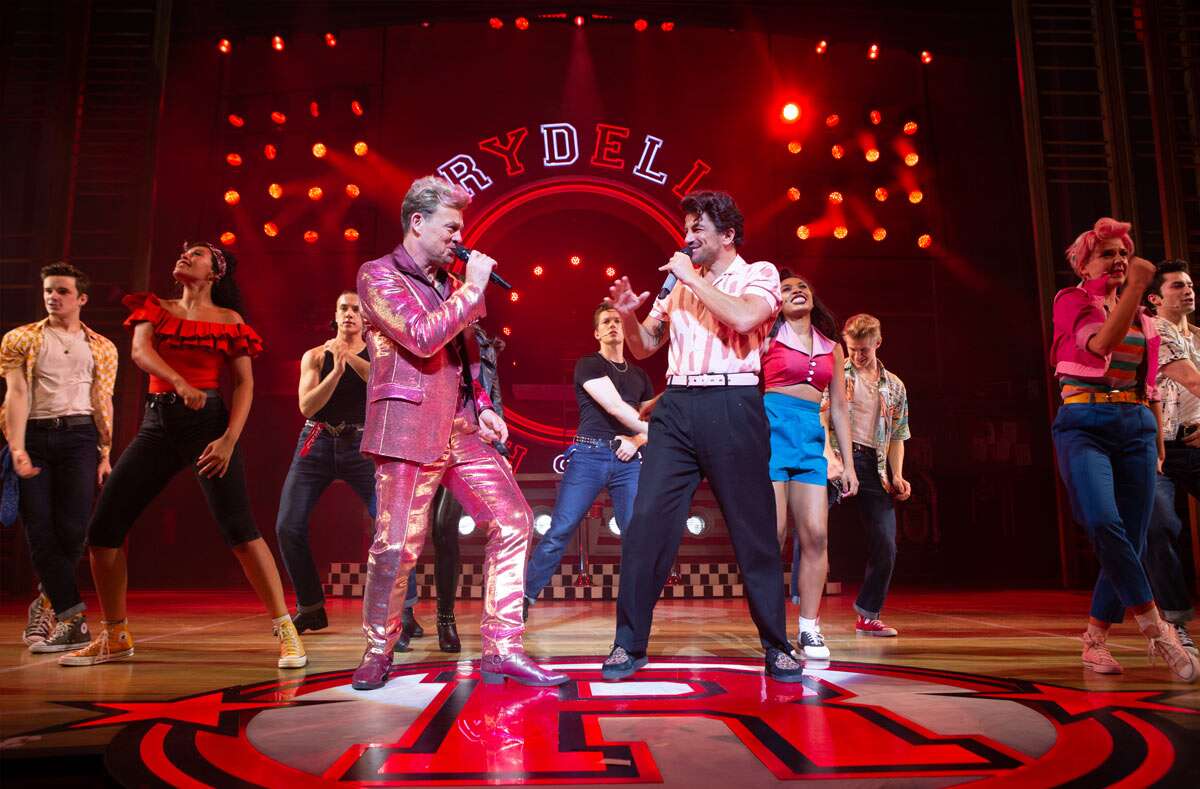 Jason Donovan and Peter Andre in Grease the Musical at the Dominion Theatre in London
Who's involved in GREASE?
Everyone loves GREASE. The clothes are too cool for school. The music is awesome. The plot is brilliant. No wonder it has been on stage or on the big screen more or less non-stop since the 1978 movie arrived. Dating back to 1971 and set in the 1950s, the movie's name refers to the 'greaser' male fashion style of the time, the ultimate in rebellion. Here's who's involved.
Jason Sean Donovan is a popular Aussie actor and singer. He found fame in the Australian soap Neighbours, playing Scott Robinson, then he started releasing records. He has sold over 3 million records in the UK alone. His debut album Ten Good Reasons was the highest-selling album in the UK in 1989, with sales of more than 1.5 million. Now he's thrilling audiences in GREASE
Peter Andre is an English singer and TV star. He made his name as a singer, best known for the hit singles Mysterious Girl and Flava. He made waves in the third series of I'm a Celebrity...Get Me Out of Here and created magic in the thirteenth series of Strictly Come Dancing
Jason Donovan guest stars as Teen Angel at some performances for six weeks
Peter Andre stars as Vince Fontaine and Teen Angel at some performances until October
Darren Bennett plays Officer Mailie and Vince Fontaine at certain performances
GREASE also stars Dan Partridge as Danny, Olivia Moore as Sandy, Jocasta Almgill as Rizzo, Paul French as Kenickie, Mary Moore as Jan, Jake Reynolds as Doody, Lizzy-Rose Esin-Kelly as Marty, Damon Gould as Sonny and Eloise Davies as Frenchie
GREASE is directed by Nikolai Foster and choreographed by Arlene Phillips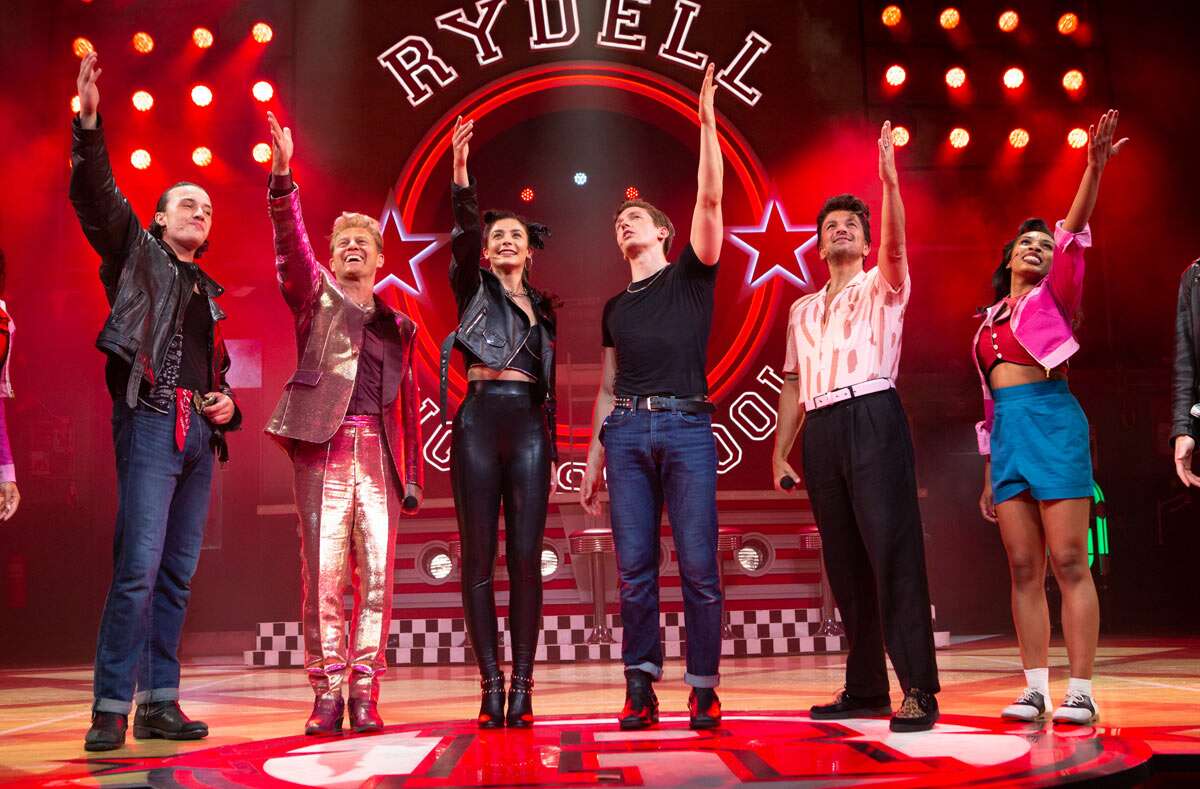 Paul French, Jason Donovan, Olivia Moore, Dan Partridge, Peter Andre, Lizzy-Rose Esin-Kelly at the curtain call for Grease at the Dominion Theatre, credit Piers Allardyce.
Buy GREASE Tickets
Buy cheap GREASE tickets online with us for exceptional service. Pick great views using our Dominion Theatre seating plan. Show your etickets at the door on the day. It's easy and fast.
About the Dominion Theatre
The Dominion Theatre has hosted some very popular charity events. Brilliantly refurbished between 2008 and 2011, it's also known for superb short run musicals. Now it's the home of GREASE, offering a mighty 2069 seats spread over two tiers of galleries. This is a place where you can really make some noise! Past shows at the Prince Edward Theatre include Evita, Lord of the Dance, An American in Paris, and The Prince of Egypt.