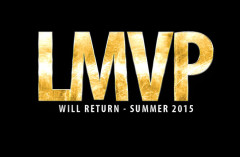 Now this should be a lot of fun. On Sunday 2nd August current and former stars of Phantom of the Opera and Les Miserable will go head to head in a charity football match in aid of Theatre MAD, the West End charity that supports people living with HIV and AIDS.
The game will be the centre piece of a family fun day with face painting, a bouncy castle, stalls and a raffle.
Even better the event will include a concert that will feature (subject to availability) Killain Donnelly, the recent star of MEMPHIS, international concert and musical theatre star Kerry Ellis and notable Jean Valjean, John Owen Jones. Players for the match will include current and past cast members including Francis Benali, Paul Jones, Paul Mcveigh with Philip Ward-Prowse as special guest captain of the Les Mis team.
The fun starts at 12.30pm with the concert at 1.30pm and the match kicking off at 3pm.
Do support this fantastic cause. £30 gets you entry for a family of four and is also the price of a special VIP ticket that allows you to mingle with the stars!
What a fantastic opportunity for some very show biz selfies!
More details from www.lesmisvphantom.co.uk