The award-winning West End production is heading into its third year.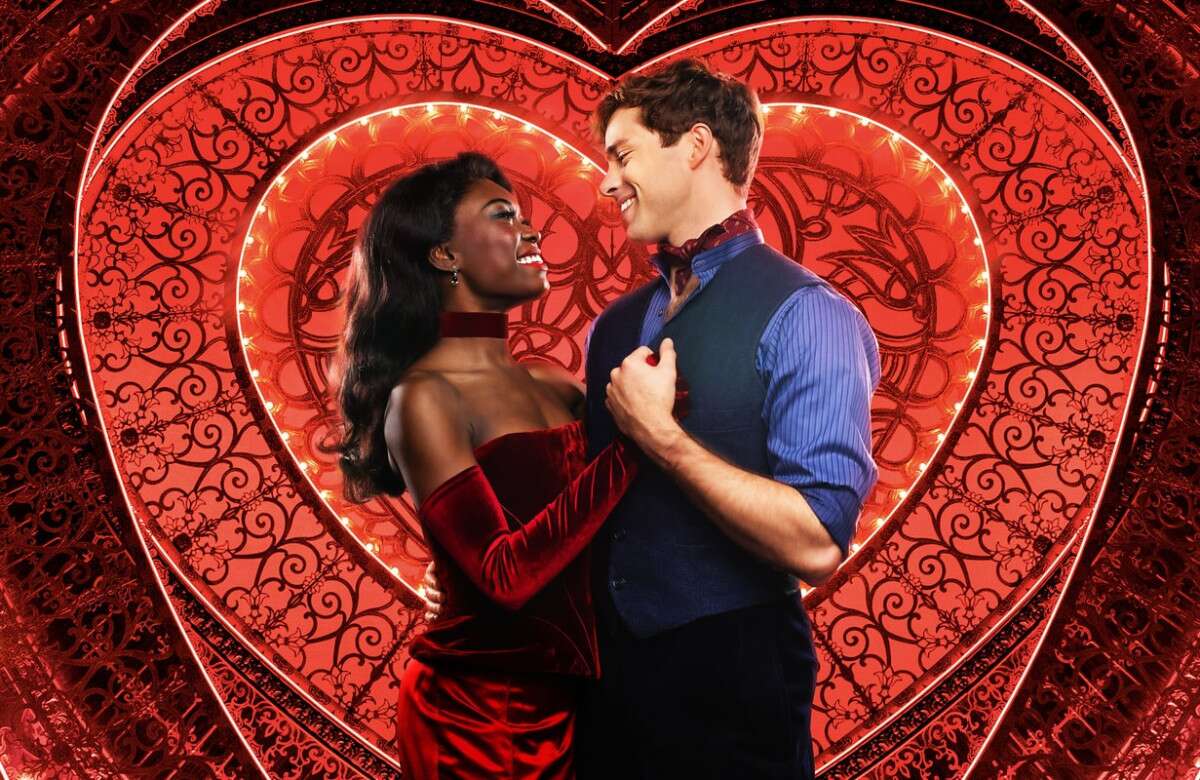 Tanisha Spring and Dom Simpson in Moulin Rouge! The Musical.
A new cast has been announced for the spectacular MOULIN ROUGE! THE MUSICAL.
Heading into its third year at the Piccadilly Theatre in London, Baz Luhrmann's revolutionary film about a lovesick American writer and the dazzling star of the Moulin Rouge nightclub comes to the stage in awe-inspiring style.
The cast of MOULIN ROUGE! THE MUSICAL.
From 16 October 2023, Tanisha Spring (Groundhog Day) will play Satine, and Dom Simpson (The Book of Mormon) will join the cast as Christian.
Continuing in their roles at the Piccadilly Theatre is Matt Dixon (Hairspray UK Tour) will play Harold Zidler, Ian Carlyle (The Lion King) will play Toulouse-Lautrec and Ben Richards (Emmerdale) will be The Duke. Joining them are Ivan De Freitas (& Juliet) as Santiago and Charlotte Gooch (Dirty Dancing) as Nini, with Anthony Cragg (Starlight Express) who will step into the role of Baby Doll, Hannah Jay-Allen (Beautiful- The Carole King Musical) as Arabia, Rochelle Sherona (Joseph and the Amazing Technicolor Dreamcoat) who will also continue in the show as Arabia (maternity cover), Bernadette Bangura (My Fair Lady) as La Chocolat, and Angela Marie Hurst (TINA: The Tina Turner Musical) who will play Alternate Satine.
The full cast will also include Oliver Adam-Reynolds, Erin Bell, Emily Bolland, Ross Chisari, James Chisholm, Katie Deacon, Fletcher Dobinson, Serenar Douch, Rola Elliott, Davide Fienauri, Zack Guest, Natorii Illidge, David King-Yombo, Jasmine Leung, Kira McPherson, Melissa Nettleford, Chris Otim, Joshua Robinson, Callum Rose, Ben Rutter, Gavin Ryan, Craig Ryder, Jamie Shields, Catrin Thomas, Matt Trevorrow, Charley Warburton, Sasha Woodward, and Luke Fraser Yates.
What is MOULIN ROUGE! THE MUSICAL about?
Baz Luhrmann's film has been brought to life onstage in a new musical mash-up extravaganza like no other. MOULIN ROUGE! THE MUSICAL is a high-energy theatrical experience that has taken London by storm since its arrival at the Piccadilly Theatre in November 2021.
Set in 1899 Paris, the show is set in a world of indulgence and beauty, where bohemians and aristocrats come together under one roof - The Moulin Rouge! Amongst all of that is an unforgettable love story where an American writer, Christian, and Satine, the dazzling star of the Moulin Rouge nightclub fall in love. Although it's not that easy, Christian must discover a way that he can save the Moulin Rouge's future and win the heart of Satine.
Book MOULIN ROUGE! THE MUSICAL tickets.
MOULIN ROUGE! THE MUSICAL is performing at the Picadilly Theatre. If you need more reasons why you need to see this musical, we have 5 Reasons To See Moulin Rouge! The Musical.