Piccadilly Theatre
16 Denman Street, London, W1D 7DY GB
Now showing at
the Piccadilly Theatre
The Lehman Trilogy
Piccadilly Theatre
4.6/5
-

based on

27

reviews - (Read reviews)
4.6

27

reviews
Tickets from £58.75
The Lehman Trilogy is transferring from the Lyttleton theatre at the National to the West End's Piccadilly theatre. It waves a tale that is all too familiar to anyone who has suffered since 2008, when the credit crunch totalled the economy and the global recession bit. This is the story of the Lehman Brothers, whose bank's failure ultimately set the recession in stone.
Booking until: Saturday, 31 August 2019
Running time: 3 hours 20 minutes
Starring: Adam Godley, Ben Miles, Simon Russell Beale
The Lehman Trilogy tickets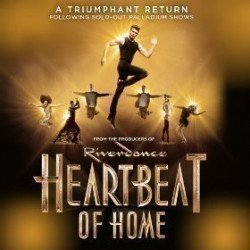 Heartbeat of Home
Piccadilly Theatre
Tickets from £15.00
Do you remember Riverdance, the spectacular dance extravaganza of a show that wowed audiences all around the world? It was mostly a festival of traditional Irish music and dance with a superb musical score from Bill Whelan, originally an interval performance act created for the 1994 Eurovision Song Contest. It was a massive hit, and the remarkable dance skills of Irish dancing champions Jean Butler and Michael Flatley, plus the vocal ensemble Anúna, delighted a generation. Now there's a new show on the block...
Booking from: Wednesday, 4 September 2019
Booking until: Sunday, 13 October 2019
Running time: 1 hour 50 minutes
Heartbeat of Home tickets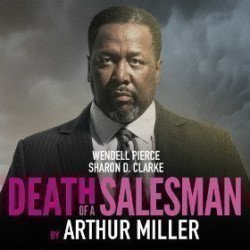 Death of a Salesman
Piccadilly Theatre
4.8/5
-

based on

12

reviews - (Read reviews)
4.8

12

reviews
Tickets from £43.50
Following a sold out run at the Young Vic theatre, the smash hit, critically acclaimed production of Death of a Salesman transfers to the Piccadilly Theatre for 10 weeks only.
"I don't say he's a great man…but he's a human being, and a terrible thing is happening to him. So attention must be paid. He's not to be allowed to fall in his grave like an old dog. Attention, attention must finally be paid to such a person."
Booking from: Thursday, 24 October 2019
Booking until: Saturday, 4 January 2020
Running time: 3 hours
Death of a Salesman tickets
Piccadilly Theatre Facilities
Air conditioned
Bar
Infrared hearing loop
Member of Q-Park scheme
Toilets
Wheelchair/scooter access
Piccadilly Theatre Location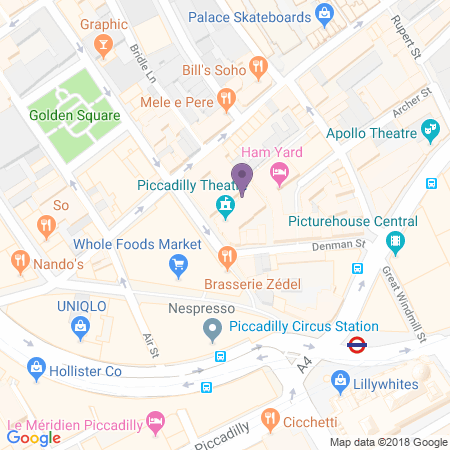 Directions
Travel Information
Nearest Tube station
Piccadilly Circus

Leicester Square
Nearest Rail Station
Tube lines
Bakerloo
Piccadilly
Northern
Day buses
(Shaftesbury Avenue) 14, 19, 38; (Regent Street) 3, 6, 12, 13, 15, 23, 88, 94, 139, 159, 453
Night buses
(Shaftesbury Avenue) 14, N19, N38; (Regent Street) 6, 12, 23, 88, 94, 139, 159, 453, N3, N13, N15, N18, N109, N136
Piccadilly Theatre history
From the outside
A simple but impressive curved exterior in pale stone with arched doorways leads to a sumptuous Art Deco-style interior. Apparently if all the bricks used in the building's construction were laid end to end, they'd reach from London to Paris!
Piccadilly Theatre architecture and history
The Piccadilly Theatre was designed and built by Bertie Crewe and Edward A. Stone for Edward Laurillard, with clean, simple Art Deco lines and a magnificent Deco interior designed by Marc-Henri Levy and Gaston Laverdet in lush pink, green and gold. Today you can still see the original light fittings in the foyer, a spectacularly stylish sight for fans of the era.
The theatre's first production was Jerome Kern's famous musical Blue Eyes, starring one of the era's most talented actresses, Evelyn Laye. In the beginning the Piccadilly was also used as a cinema, showing the British public the first ever talking film to appear in the UK, The Singing Fool starring the legendary Al Jolson.
The theatre was converted into a cabaret restaurant in 1936, reopeneding as the London Casino, home to a series of incredibly lavish shows. During the Second World War it was seriously damaged, like many of the West End's theatre venues, and wasn't renovated until the 1950s. After re-opening again, rising from the ashes, it became a popular venue for plays and musicals as well as being re-named the Phoenix again.
The '60s and '70s saw the venue's reputation rise with a run of Broadway transfers including the still-popular Who's Afraid of Virginia Woolf? and A Streetcar Named Desire. In 1986 TV took over with Live from the Piccadilly, hosted by household name comedian Jimmy Tarbuck. And in 1990 ballet and dance came to the fore at the Piccadilly Theatre, with Matthew Bourne's famous production of Swan Lake creating an enormous stir and breaking ballet box office records.
Over the decades the theatre has seen some amazing performances by some of our most popular actors including Henry Fonda, Judi Dench, Lynn Redgrave, comedian Eric Sykes and even Australia's superstar Dame Edna.
These days the Piccadilly is one of over 20 venues owned by the Ambassador Theatre Group.
Past shows at the Piccadilly Theatre
Wish You Were Here, Edward 2nd, Spend Spend Spend (about the pools-winning woman who spent her million pound fortune in a remarkably short space of time) Blues in the Night and a smash hit season of plays directed by Sir Peter Hall have graced the stage at the Piccadilly. The Donmar Warehouse production of Guys and Dolls ran for two years in 2005 -'07 and the musical Grease was staged there from 2007.
Piccadilly Theatre access
There is a space for one wheelchair user for each show, with access via Sherwood Street, in the front of the Royal Circle. Plus there's an infra-red sound amplification system.
Piccadilly Theatre tickets
We're a popular destination for a wide variety of seat types and prices, with excellent availability on the full range of Piccadilly Theatre tickets.