A new Queendom is heading to the Vaudeville Theatre this October.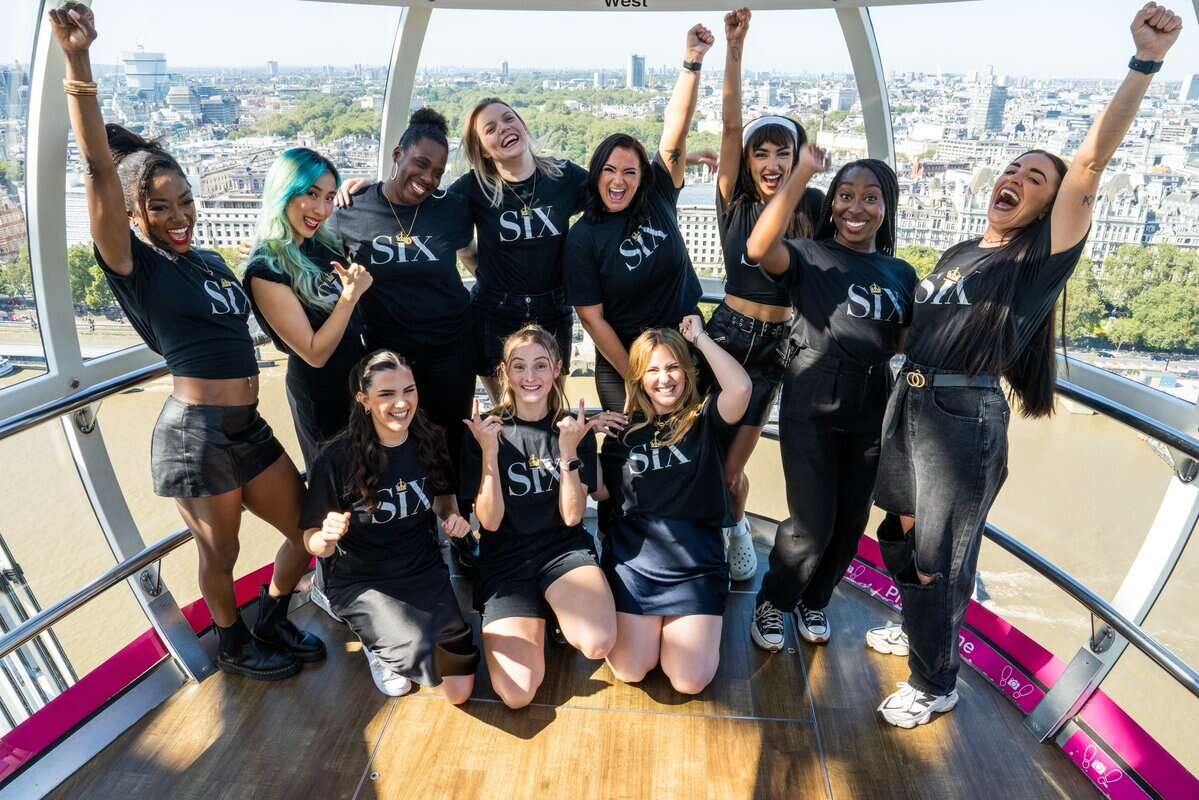 Full Company. Photo Credit Craig Sugden.
The new Queens will join the home-grown hit musical sensation SIX from 17 October at the Vaudeville Theatre.
In line with this announcement, the show has also announced an extension to its run with performances now booking until 28 April 2024.
The new cast of SIX.
Taking reign over the court will be Nikki Bentley (Wicked) as Catherine of Aragon, Thao Therese Nguyen (Miss Saigon) as Anne Boleyn, Kayleigh McKnight (Heathers) as Jane Seymour, Reca Oakley (SIX) as Anna of Cleves, Inez Budd (Heathers) as Katherine Howard and Janiq Charles (The Lion King) as Catherine Parr.
They will be joined by Gabriella Stylianou (The Great British Bake Off Musical) as Alternate Boleyn/Cleves, Hannah Lowther (The SpongeBob Musical) as Alternate Howard/Parr, Meg Dixon-Brasil (SIX) as Super Swing and Natale Pilkington (SIX) as UK Super Swing.
What is SIX about?
SIX is the winner of over 35 international including nominations for five Oliviers, and two 2022 Tony Awards. Created by Toby Marlow and Lucy Moss, this musical puts the Tudor Wives' lives in the spotlight. Turn back the clock with them and allow them to reclaim their crowns and retell their stories of love, loss, and the infamous ex they all have in common - Henry VIII.
Who knew history could be so exciting?
Book SIX tickets.
SIX continues performances at the Vaudeville Theatre. Performances are currently booking until 28 April 2024.