09

Mar
2019

Review: SIX, Arts Theatre, London
by Isabella James | Saturday, March 9 2019, 11:28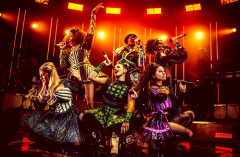 This week marks International Woman's Day and there was no better way to celebrate it than watching six of history's most famous wives reclaiming their stories live on stage.
SIX is a new musical written by Toby Marlow and Lucy Moss. It started life at the 2017 Edinburgh Fringe and, as word spread, it wasn't long before a London transfer.
Review: SIX, Arts Theatre, London
24

Dec
2018

Musical SIX goes from Strength to Strength
by Phil Willmott | Monday, December 24 2018, 12:10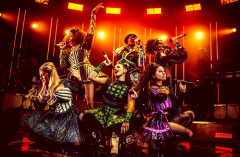 First, new musical SIX took the Edinburgh Festival and the West End by storm, now we hear tracks from the studio cast recording have hit 40,000 streams a day, reaching over 3.5 million in total.
If you haven't seen it yet, and I must confess, I haven't, the producers describe it as "a concert-style show with a phenomenal all-female band".
Musical SIX goes from Strength to Strength