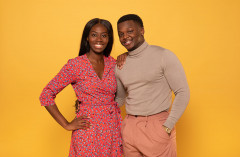 We can feel the love for the new cast of DISNEY'S THE LION KING!
From 9 May, Owen Chaponda (Back to the Future) will takeover the role of Simba, and Merryl Ansah (Heathers) will play Nala.
Both performers are no strangers to Pride Rock, as Owen and Merryl have both previously performed in The Lion King ensemble at the Lyceum Theatre.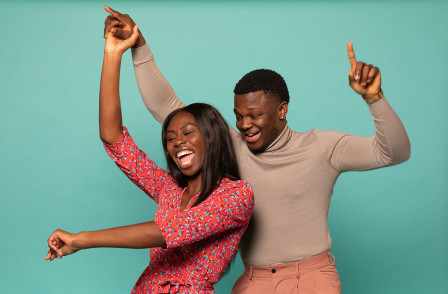 Owen Chaponda and Merryl Ansah
But that's not all - there's also some new cast members joining the award-winning musical. They are:
Rhiane Drummond as Shenzi
Jorell Coiffic-Kamall as Banzai
Ensemble: Gibsa Bah, Shaquille Brush, Stedroy Cabey, Nikki Cheung, Kat Collings, Marlee Jay, Tomas Larraguivel, Gennaro Maffettone, Lanya Matthews, Daniel Mejia, Sipho Mlombile, Ntethelelo Nhlapo, Dillan Hope Suttle and Francesca Thompson.
Remaining in the show are existing cast members, George Asprey as Scar, Shaun Escoffery as Mufasa, Gary Jordan as Zazu, Jamie McGregor as Timon, Thenjiwe Thendiva Nofemele as Rafiki, Mark Roper as Pumbaa and Mark Tatham as Ed.
Talking about their return to the show, Owen said: "Taking over the role of Simba in the West End is unbelievably exciting. I loved every minute of being in the show as an ensemble member so returning as such an iconic character is a real dream come true."
Merryl said: "Nala is amazing! She's such a strong female character who leads with integrity and also allows herself to be vulnerable while really holding the Pridelands together. She has her own journey with the lionesses as well as with Simba and I'm excited for both those parts of the role.
Entertaining West End audiences since 1999, over 18 million people have seen The Lion King. The sixth longest-running West End musical of all time, it features classic hits from the animated film, as well as brand-new numbers specifically written by Elton John and Tim Rice for the stage production.
If you just can't wait to see this spectacular musical, book your tickets today!