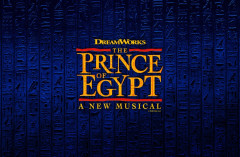 Since Monday 16 March, all performances of THE PRINCE OF EGYPT have been suspended. In line with the SOLT directive of Friday 20March, all performances for THE PRINCE OF EGYPT were cancelled up to Saturday 25 April.
In line with the SOLT directive, performances from Monday 27 April – Saturday 31 October are no longer suspended and are now back on sale. Potentially, there could be a new directive from SOLT or the UK Government, advising us to cancel further performances to an unknown date, and if so, we will let you know as soon as we have that information.
If you would like to exchange your booking to a different performance, we would recommend that you do so for performances from Monday 1 June onwards. Currently we are not refunding any bookings for performances from Monday 27 April onwards.
Please contact us using the contact form. Due to logistical and resource issues, we may need five working days' notice to process any exchanges.