268-269 Tottenham Court Road, London, W1T 7AQ GB
Quick Facts
Largest Ticket Inventory
in the West End
Real time
seat availability
Choose
your seats
Your booking is processed directly into the box office reservation system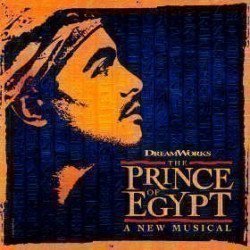 The Prince of Egypt
Tickets
4.7/5
-

based on

19

reviews
Booking until: Saturday, 12 September 2020
Tickets from £23.00
Book tickets
About The Prince of Egypt
Age restrictions
Suitable for a general audience and recommended for children 7+. Children under the age of 5 cannot be admitted.
Important Information
Everyone attending the theatre must have a valid ticket regardless of age.
Please note that flashing lights (photosensitivity), haze, smoke, low fog effects, pyrotechnics, lasers, live flame and the portrayal of violence are featured on stage, loud sound effects can be heard throughout the auditorium and performers move through the auditorium Stalls.
The Producers cannot guarantee the appearance of any particular artist, which is always subject to illness, injury and statutory holiday entitlement.
Performance Times
Booking until: Saturday, 12 September 2020
The Prince of Egypt description
If your children love The Prince of Egypt, the beautiful animated 1998 movie by DreamWorks, they'll be thrilled to bits to hear about this extraordinarily special event. DreamWorks Theatricals, a part of Universal Theatrical Group, along with Michael McCabe and Neil Laidlaw, have just announced a brand new musical based on the movie.
The stage show will, of course, feature the the Academy Award winning tune, 'When You Believe', a song fans have been singing since the movie was released. We bet you can't wait to see it on stage!
The fun kicks off at the Dominion Theatre on 5th February 2020, and there's going to be a glittering, star-studded London premiere on 25th February 2020. It's on stage for a limited run of just 32 weeks, and you can buy tickets from early summer 2019, proof – as if you needed it - that the show is predicted to sell like hot cakes.
The music and lyrics are by Stephen Schwartz, who worked on the massive smash hit Wicked, a show which almost ten million people have seen so far in London alone and 60 million globally. The book comes from Philip LaZebnik, whose involvement with Mulan and Pocahontas has delighted millions. The musical is directed by the excellent Scott Schwartz, of The Hunchback of Notre Dame fame, and beautifully choreographed by Sean Cheesman, who did wonderful things with the US telly talent show So You Think You Can Dance.
This epic new musical features ten new show tunes, all written by Stephen Schwartz, plus five of his best-loved songs from the DreamWorks Animation. You'll soon be singing along with Deliver Us, All I Ever Wanted and Through Heaven's Eyes and more, as well as the award-winning When You Believe.
The plot? You'll travel through Ancient Egypt with a couple of young men, Moses and his adopted brother Rameses, the heir to the throne of Egypt. They've been raised together as brothers in a wealthy household but they're divided unexpectedly by a secret. One young man will become the Pharaoh, the other feels he must rise up and free the enslaved people. And their actions will change their world forever.
In 2018 The Prince of Egypt, the film, celebrated its 20th anniversary. It was praised widely by the critics and still holds the crown as one of the best-loved animations ever created. This epic new stage adaptation premiered at TheatreWorks Silicon Valley and won the 2019 Regional Theatre Tony Award. It also raised the roof at the Fredericia Teater Denmark. Now it's our turn. We can't wait!
Next Performances for The Prince of Egypt at the Dominion Theatre
today
18th Feb 2020
7:30pm
tomorrow
19th Feb 2020
7:30pm
Thursday
20th Feb 2020
2:30pm
Thursday
20th Feb 2020
7:30pm
Friday
21st Feb 2020
7:30pm
Saturday
22nd Feb 2020
2:30pm
The Prince of Egypt reviews
4.7 out of 5
based on

19

reviews
What to expect:
Acting
Music
Costumes
Story
Lighting
Recommended for:
Anyone (84%)
Families (95%)
Teenagers (89%)
Couples (89%)
Theatregoers (89%)
Latest customer reviews

Spectacular
Reviewed on 16 February 2020 by Stephen, Guildford, United Kingdom

Brilliant
Reviewed on 16 February 2020 by Kaisha, London, United Kingdom

Reviewed on 15 February 2020 by Sandra, Ashford, United Kingdom

A different league
The show was amazingly done. Some wof the dance gymnastics was just awesome.. A little too long but definitely worth a watch!
Reviewed on 15 February 2020 by Suchitra, Haverfordwest, United Kingdom

Disappointing
What should be a spectacular show was very disappointing. It was too rushed, too corny, only the original songs were needed, new songs very poor and totally forgettable, lyrics very poor. Quite amateurish at times story disjointed and the soldier scene at the end was laughable . Good performance and beautiful voices from Christine Allado and Alexia Khadime. Luke Brady did well however Liam Tame didn't compliment one another when singing together,very shrill and harsh. Nothing against Gary Wilmitt but one of the best songs in the show needed depth and a strong voice. Hard to beat Brian Stokes Mitchel but there are far suited actors and singers out there. Also from where we were sat we could see the backstage activity. Stephen you should have stayed with the original songs and kept it serious giving us depth and soul. As theatre goers please give us credit, do not turn it into a pantomime this is a wonderful story that could be an emotional journey
Reviewed on 15 February 2020 by Deborah, West Midlands, United Kingdom

Excellent, you have everything Dance, Music and performance
Reviewed on 14 February 2020 by Kamal, London, United Kingdom

Goosebumps!
Reviewed on 13 February 2020 by Sonal, London, United Kingdom

Vibrant & energetic
Reviewed on 09 February 2020 by Elizabeth, Mallow Co Cork, Ireland

Spectacular
Phenomenal cast, choreography was superb. Seemless transitions and creative staging.
Reviewed on 09 February 2020 by Rosemary, Newbury, United Kingdom

Spectacular show
The cast and whole ensemble were fab. The set very effective and contemporary dancing very good. The new songs a little forgettable. The show very much true to the film animation about moses and ramses relationship.
Reviewed on 09 February 2020 by Helen, Rhondda, United Kingdom

Wonderful story telling
My friend and I throughly enjoyed the show. The singing and harmonies were brilliant, and some of the scenes, such as the chariot race, the burning bush and the river were fantastically creative.
Reviewed on 09 February 2020 by Avril, Ipswich, United Kingdom

Aamzing!
We were blown away by the outstanding singers in the lead roles; the simplicity, yet dramatic staging and the overall storytelling of this show. Well worth seeing! We would highly recommend it.
Reviewed on 08 February 2020 by Christine, Wigan, United Kingdom

Fabulous musical!
The only disappointing thing was that there were only 3 really good singers, the others were mediocre. ☹️
Reviewed on 07 February 2020 by Anne, Wimbledon, United Kingdom

Top of the top
Brilliant from beginning to end. Must see
Reviewed on 06 February 2020 by Renan, London, United Kingdom

Amazing
An amazing, spectacular performance.
Reviewed on 06 February 2020 by Martin, Salisbury, United Kingdom

Creative special effects
Reviewed on 06 February 2020 by Chong Peng, Kuala Lumpur, Malaysia

Good but not great and far too long
Great music and songs. Dancing and singing were good but acting was terrible. Set design and costumes very good. Running time was far too long, could easily have been at least 30 minutes shorter. Second act much better than the first.
Reviewed on 05 February 2020 by Mark, Harrow, United Kingdom
03

Feb
2020

THE PRINCE OF EGYPT Opens at The Dominion Theatre This Week
by Josephine Balfour-Oatts | Monday, February 3 2020, 15:10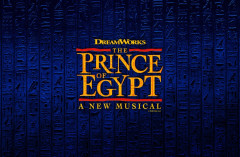 Everything you need to know ahead of The Prince of Egypt's opening night this week.
THE PRINCE OF EGYPT Opens at The Dominion Theatre This Week