Noël Coward's scintillating comic masterpiece PRIVATE LIVES starring Nigel Havers and Patricia Hodge heads to the West End this Autumn.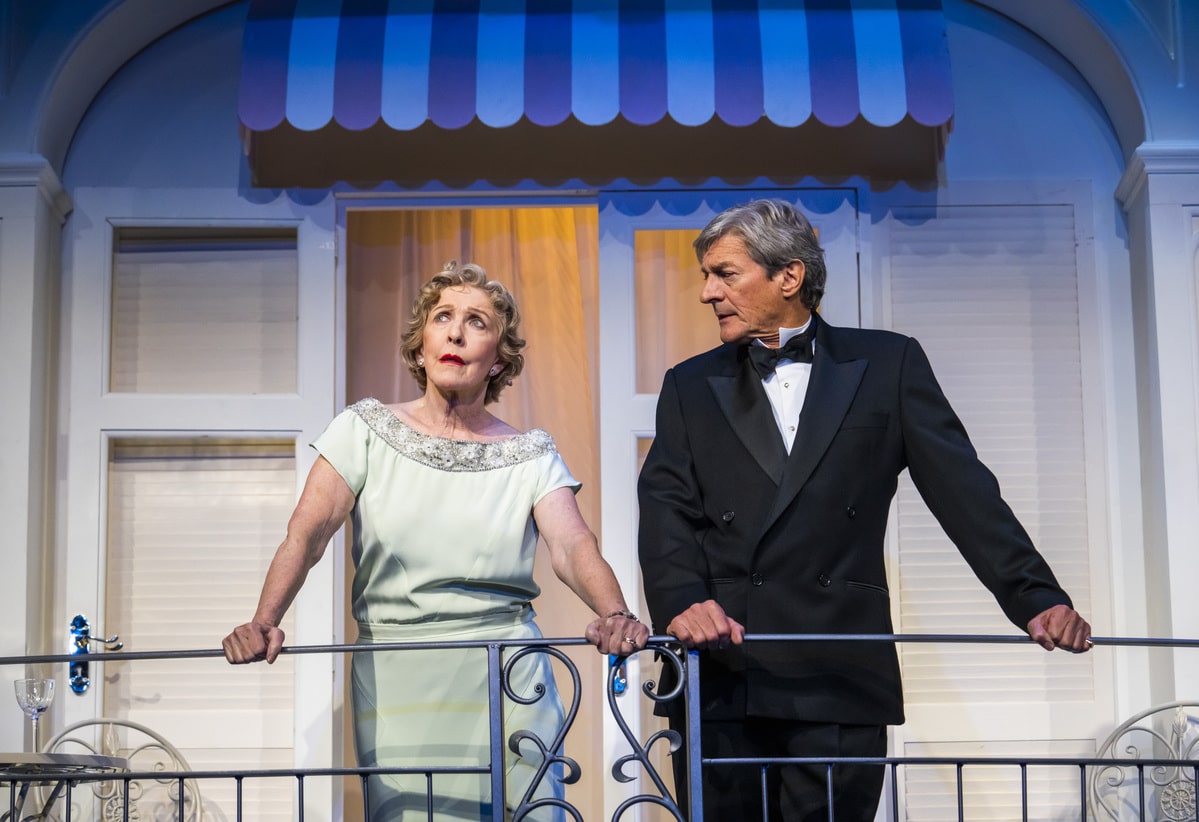 Patricia Hodge and Nigel Havers in Private Lives.
PRIVATE LIVES is one of Noël Coward's most beloved plays. A dazzling comedy that is both a witty and scathing study of the rich and reckless in love will open at the newly refurbished Ambassadors Theatre in London on 31 August 2023.
The production will run for a strictly limited 12 weeks until 25 November 2023.
The cast and creatives of PRIVATE LIVES.
A favourite with audiences for nearly four decades, Nigel Havers will perform alongside one of our best-loved actresses, Patricia Hodge.
Joining them will be Dugald Bruce-Lockhart and Natalie Walter.
PRIVATE LIVES will be directed by award-winning Director Christopher Luscombe. His career highlights include The Rocky Horror Show which has toured for almost twenty years. Other notable productions include Spamalot, Sweeney Todd, and The History Boys.
What is PRIVATE LIVES about?
Ex-spouses Elyot and Amanda are honeymooning with their new partners in the South of France only to find themselves in adjacent hotel rooms. Their initial horror evaporates as, in no time at all, they're rekindling their previous passion. But when they daringly elope to Amanda's Parisian flat their lust thaws as quickly as it had reignited and they resume the slanging match which drove them apart in the first place…
Book your PRIVATE LIVES tickets now.
Performing at the Ambassadors Theatre from 31 August 2023 for 12 weeks. Don't miss two incredible British actors in one of Noël Coward's most beloved plays.