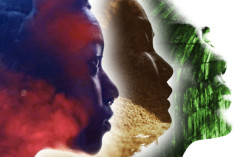 The project is inspired by Ovid's THE HEROINES (Heroides), a collection of fifteen fictional letters written in the first century BCE.
Artists, described in the theatre's press release as "15 female and non-binary playwrights" have been commissioned to write a response which will be performed across three productions: THE WAR, THE DESERT, and THE LABYRINTH.
They are April De Angelis, Stella Duffy, Samantha Ellis, Lorna French, Juliet Gilkes Romero, Natalie Haynes, Charlotte Jones, Hannah Khalil, Bryony Lavery, Isley Lynn, Lettie Precious, Sabrina Mahfouz, Chinonyerem Odimba, Timberlake Wertenbaker and Abi Zakarian.
15 actors, will then perform the works in the empty Jermyn Street Theatre auditorium to be filmed and streamed online to audiences from 9 - 14 November. There will be three performances of each work with a limited online audience capacity of 250 people for each with tickets at £20. https://www.jermynstreettheatre.co.uk/show/15-heroines/
The directors are Adjoa Andoh, Cat Robey and Jermyn Street Theatre's artistic director Tom Littler, with camera direction by Anke Lueddecke.
The full casting comprises of –
Gemma Whelan, Jemima Rooper, Ann Ogbomo, Rebekah Murrell and Sophia Eleni in THE WAR
Indra Ové, Rosalind Eleazar, Nicholle Cherrie, Eleanor Tomlinson and Martina Laird in THE DESERT
Olivia Williams, Nadine Marshall, Doña Croll, Nathalie Armin and Patsy Ferran in THE LABYRINTH.
Tom Littler says –
"These fifteen plays are more exciting than we could have dreamed – inventive, funny, angry and moving responses to Ovid's originals. They are proof of the enduring power of classical myths, and the constant renewal and reinvention of how we tell stories."