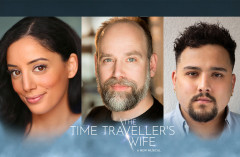 Further casting has been announced for THE TIME TRAVELLER'S WIFE: THE MUSICAL
Opening on the 7 October 2023, the newly announced cast will join David Hunter and Joanna Woodward at the Apollo Theatre for its West End run.
The three announced cast members will all be reprising the roles they performed in the production's initial run at the Storyhouse Theatre in Chester last year.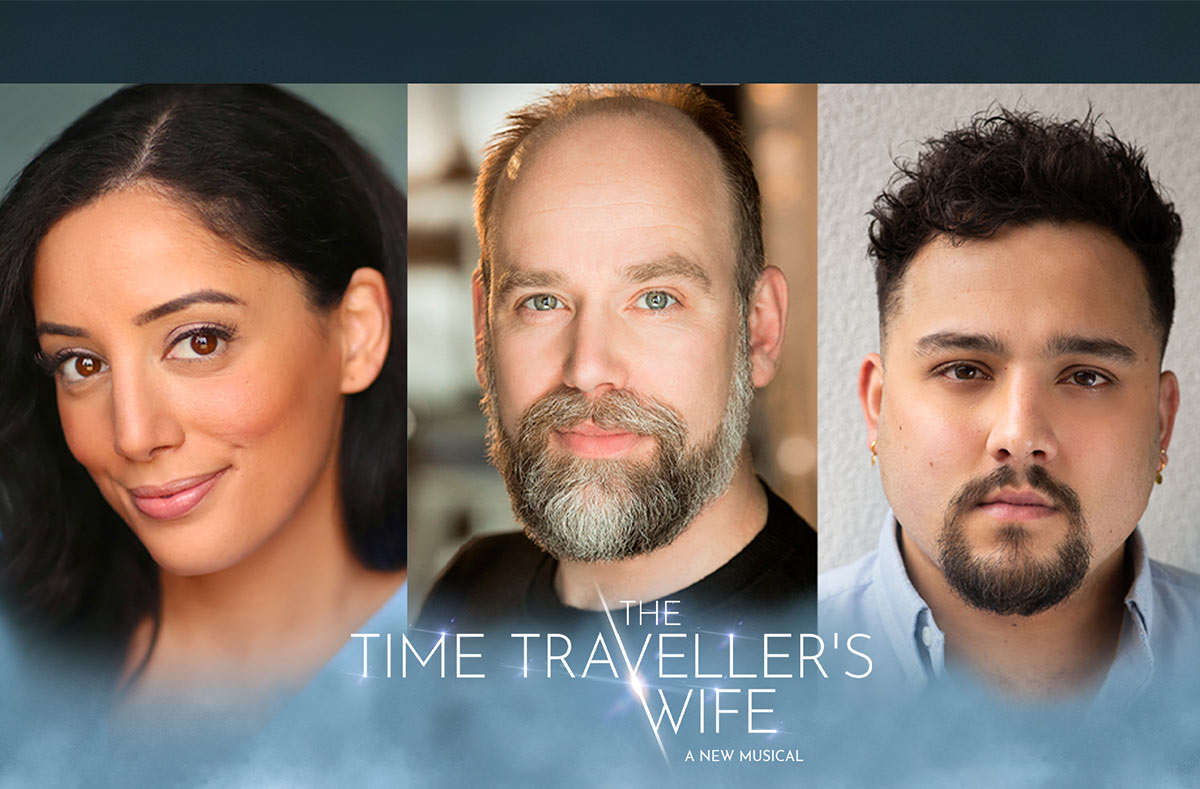 The cast of The Time Traveller's Wife:The Musical
Reprising the role of Gomez is Tim Mahendran. Mahendran originated the role of Francois in &Juliet, and he also recently appeared as Nelly in the Channel 4 comedy, The Horne Section.
Hiba Elchikhe will play Charisse. Her previous work includes playing Pritti Pasha in Everybody's Talking About Jamie (West End and LA), Millennials (The Other Palace) and Brooklyn in Brooklyn The Musical (Greenwich Theatre).
Ross Dawes returns to play Henry's Dad. He is currently performing in Disney's Newsies and has previously starred in multiple West End productions, including Phantom of the Opera, Girl from the North Country, and performing as part of the original cast of Charlie and the Chocolate Factory.
With music and lyrics by Joss Stone and Dave Stewart, this new musical brings the best-selling novel by Audrey Niffenegger to life. The story centres around Henry and Clare, who have a very unique relationship. Clare is a talented sculptor, and Henry is a time traveller, and they're in love with each other. But as time flings them apart, they head on a resilient journey of love, impossibilities and trying to hold on to each other when time literally pulls them apart.
Other creatives on the show includes:
Directed by Bill Buckhurst
Designed by Anna Fleischle
Choreography by Shelley Maxwell
Lighting design by Lucy Carter and Rory Beaton
Book by Lauren Gunderson
Additional music by Nick Finlow
Additional lyrics by Kait Kerrigan
Illusions by Chris Fisher
Video design by Andrzej Goulding
Sound design by Richard Brooker
Sound FX design by Pete Malkin
Musical supervision and arrangement by Nick Finlow
Orchestrations by Malcolm Edmonstone
Wigs, hair and make-up design by Susanna Peretz
You don't need to learn time travel to see the world premiere of this show - you can book tickets to see The Time Traveller's Wife: The Musical today!