Les Miserables is a musical phenomenon that has captured hearts around the globe, and today we are chatting with cast member Katie Hall who is heading into the Sondheim Theatre as Fantine. From the musical's captivating melodies to the emotional storyline, we hear more about what its like to be part of a timeless classic that continues to touch audiences of all ages.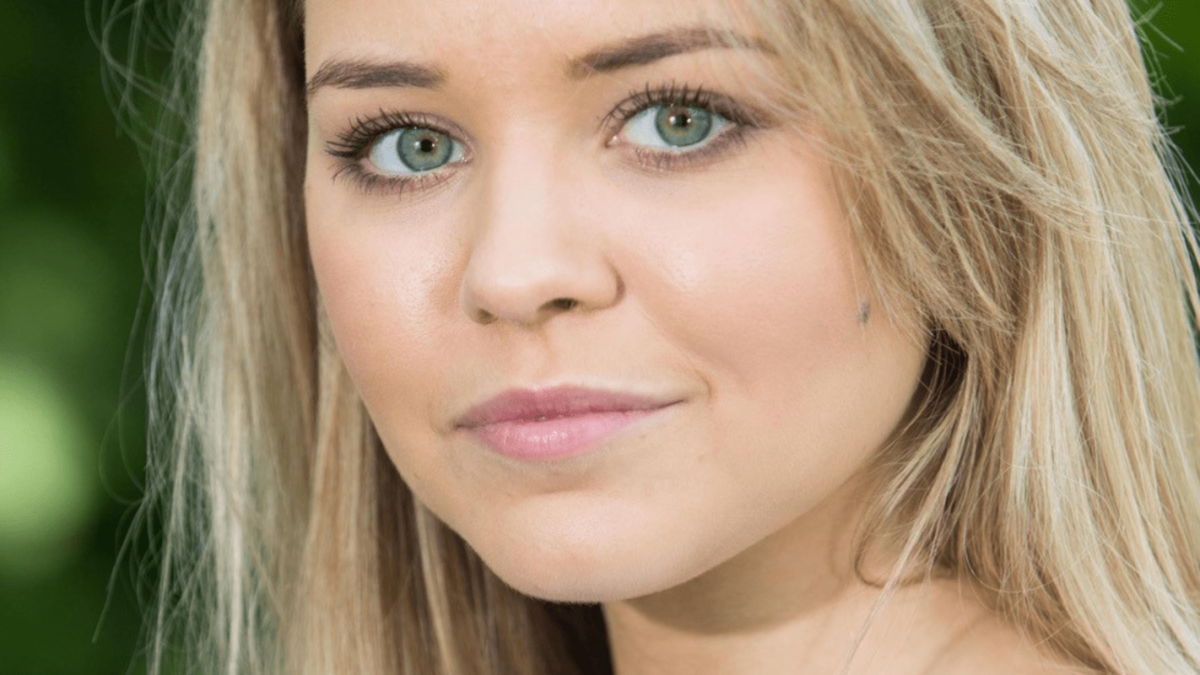 Katie Hall headshot.
How does it feel to be joining the West End cast of Les Miserables as Fatine after starring in the UK and Ireland tour as well as the 25th Anniversary Concert?
It's really exciting to be joining the West End cast of Les Mis after playing the role on tour. I was also in the original production as well, and then of course the 25th anniversary at the O2. It's lovely to be coming back to the West End with it now – I always had it in the back of my mind that I wanted to do this one day, so I'm pleased. It feels like coming home. I can't wait to get back out there.
What is it about this production that you feel has been important for you as you have been a part of it before?
I watched the show recently, and I'd never actually seen the production as a member of the audience – it sounds insane, but I'd only seen the show in run throughs and technical weeks. I think the special thing about this production is that it's directed in a way that digs deep into every character's arc. Everyone can find something to relate to within the show, which is why I think it really moves people. For me personally, I've kind of grown up with the production. I first played Cosette, and then had a few years away and came back as Fantine. The show has also seen me become a mother twice over – and particularly playing the role of Fantine, who is a mother doing everything she can to ensure the survival of her child, it means a lot to me. It's a full circle moment.

What are you most looking forward to about working on this show in the West End?
I'm most looking forward to really getting to grips to one theatre, and playing the show every night, and seeing how the audiences react. I'm also excited to work with this cast, we've got an excellent company.

Loads of fantastic women have played this role, is there any which have stood out to you that you've seen?
There really is a long line of incredible actresses who have played Fantine, and I feel very lucky to be included in the list of those playing the role. I have to say that Anne Hathaway was brilliant in the film, I loved the way she played the character. I've also always been a huge fan of Lea Salonga. When I was growing up, my mum used to say, "If you want to sing musical theatre, you have to sing like Lea Salonga", so she's been an idol for me growing up. I was so lucky to work with her in the 25th Anniversary, and she was just amazing!

With this role do you feel like there is an underlying pressure, if so, how are you dealing with that?
I think all the roles in Les Mis have underlying pressure as they're all so iconic. I think the best way to deal with that is to dig deep into the character and try and put the pressure away from your mind. It does kind of work when you get completely lost in the character – it's the best feeling when it happens, and you get lost in it.
What is your favourite song in Les Miserables?
This is a hard one for me to answer, but it probably is 'I Dreamed A Dream'. I think it's perfectly crafted (as are all the songs in the show), with the way the melody matches the emotions and the words, it all comes together so beautifully. I must also say, 'One Day More', it's just completely iconic.

Why do you think Les Miserables has always been a great musical to see in the West End?
There's a reason why the show has been running for all these years and people are so attached to it. The story is so powerful and incredible, and there's something for everyone to connect with. It gets under your skin and stays with you for a long time. It's addictive – you can come back again and again and see something different in it. The music is also just incredible, it's hit after hit after hit, which is quite rare.

If you could play any other character in this show, who would you play and why?
Again, this is a hard one to answer – there's so many good ones! I think Enjolras would be quite fun to play. I love the way he whips everyone up in the scene and drives it forward, which is exciting.

If people haven't come to see Les Miserables (apart from where have they been!), what is it about this show which is unlike anything else on the West End?
It has the legendary status. The thing that is quite different to anything else in the West End, is that Les Mis is packed full of famous songs – pretty much every number! You'll come away from it realising you recognise them all.

Finally, what is your favourite moment in the production?
My favourite moment is probably the Epilogue, the final scene. I don't want to give anything away for those who haven't seen it, but it's the most perfectly crafted end to a show that you will ever see.
Book your Les Miserables tickets.
See Katie and the rest of the cast in Les Miserables at the Sondheim Theatre.