Duke of York's
45 St Martin's Lane, London, WC2N 4BG GB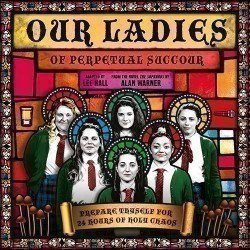 Our Ladies of Perpetual Succour
Tickets
Duke of York's
Booking until: Saturday, 2 September 2017
Running time: 1 hour 45 minutes (no interval)
Book

tickets
Performance Times
Mon
Tue
Wed
Thu
Fri
Sat
Sun
14:30
14:30
19:30
19:30
19:30
19:30
19:30
19:30
Show Closed
This show is now closed.
Age restrictions
Age recommendation 16+
Important Information
Prepare thyself for: really rude language, flashing lights, pyrotechnics, lots of sexual references, excessive drinking, and extensive use of the smoke machine.
Booking from:
Tuesday, 9 May 2017
Booking until:
Saturday, 2 September 2017
Running time:
1 hour 45 minutes (no interval)
We have a great selection of cheap Our Ladies of Perpetual Succour tickets. We can help you save up to 70% on Our Ladies of Perpetual Succour tickets! If you're looking for discount theatre tickets have a look below for our latest offers for Our Ladies of Perpetual Succour at the Duke of York's.
1
Was £65.00
Now £32.50

-50%

Valid on all performances until 2 September 2017..
Press Reviews
Sublime singing. Fizzingly vivacious. Exactly what the West End needs. Evening Standard
A sweary, funny brilliant breath of fresh air Time Out
Rude, raucous and irresistible The Independent
An absolute blast, full of filth and fury, wit and wonder. Exhilarating. The Times
Customer Reviews
What to expect:
Acting:
Music:
Costumes:
Story:
Lighting:
Recommended for:
Anyone:
Families:
Teenagers:
Couples:
Theatregoers:
based on 21 reviews
Unusual
Nadir London Box Office customer
Terrific xxx laughs
Great laughs. Well acted. Strong scottish accents might be tough on dialogue for those not familiar. Beautiful voices perhaps not fully utilised due to the score. Overall I thought It was a great show for the price.
Chris London Box Office customer
Hilariously Scottish We went to this show not knowing anything except it was Set in Scotland. Wow it's crude, dirty and outright hilarious. The all female cast make great use of their bodies movement and voices to portray other characters. And you quick
We went to this show not knowing anything except it was Set in Scotland. Wow it's crude, dirty and outright hilarious. The all female cast make great use of their bodies movement and voices to portray other characters. And you quickly got used to the rapid changes in storyline. We thoroughly enjoyed it and so glad to have had the opertunity to see it in such a well suited intimate theatre that defiantly enhances the whole show.
Stuart London Box Office customer
If you like something that makes you think and who likes something very different and is not shocked by bad language,this is for you.
joan London Box Office customer
A must see!
Crude, hilarious, touching and fun. Don't miss this one!
Muire London Box Office customer
Great fun, lively
Fabulous show, well worth the trip. The energy of the whole cast takes your breath away. Really not suitable for younger children, but teenagers will have a blast. My group covered 3 generations and we all loved it.
Rosemary London Box Office customer
Mediocre and disappointing.
What a disappointment! This show had received excellent reviews and my sister and I were really looking forward to it. The sound was horrendous and the girls seemed to shout most of their songs. The language was crass. Swearing and coarse language can be really effective but totally looses its impact when used continually. I could not recommend this to anyone and judging by the muted applause I think many others thought the same.
Wendy London Box Office customer
Entertaining but needless vulgarity in some places
Hilary London Box Office customer
delightfully fresh
Parthena London Box Office customer
Bit amateurish
Didn't know what to expect. It is funny, very rude and littered with swear words. The singing was good, the acting OK. NOT one to be watched with your children or your parents
Caroline London Box Office customer
Full of fun and laughs!
This show is not for the easily offended, you need to be broad minded and open to appreciate it fully! Be prepared for colourful language and subjects right from the start. We loved it! Musically it was excellent, they really were a choir and all individual voices were superb. An evening of first class entertainment as a former convent girl I can say my school dull in comparison!
Lynda London Box Office customer
Wonderful show
This is a wonderful 'coming of age' story, brilliantly performed by the cast. Definitely crude and rude though, so don't go along if you are easily offended. A bit like 'Trainspotting' in teenage girl mode! The actors are superb.
Amanda London Box Office customer
Fun, funny, touching, delightful , smart , and talented all-women production
My daughter (age 39) and I laughed and cried from beginning to end. We loved every minute. My "American Ear" had to tune in to the accents and I missed a few jokes and references but the wonderful accents only enriched the dialogue. The music and voices were impressive-- such good and talented contrasts from the choir pieces to the rock. We enjoyed that all the actors were women - and what a stupendous job they did in portraying the men. We loved each of those girls and were touched by their stories...and their bawdy humor. Great fun!!
Kristina London Box Office customer
Very sad
Several people left during the show, I would have left but felt it would be rude to leave as I had taken 4 friends for what I had hoped would be an fun filled show as the reviews suggested, and I kept hoping things would improve. However this didn't happen and we all felt intense disappointment,disgust and a level of dismay about what we witnessed. We were trapped in a crude, infantile barrage of repetitive comments about sex, with a strange need to repeat the strongest profanities endlessly, relentless jokes that didn't raise much laughter about wanking and spunk, and including a horrific story of a teenage girl pleasuring herself on a dying unconscious young man in hospital which were not in any way funny poignant or entertaining. It was brash, unpleasant, shocking and I feel deeply saddened that such a show gets rave reviews. I fear we are going the same way as the Romans and losing balance and dignity if audiences need this level of vulgarity and debauchery to be entertained. 'Book of Mormon' pushes the boundaries but is still entertainment, 'Our Ladies...' goes beyond the boundaries for no other reason than to be outrageous.
Denis London Box Office customer
fantastic female energy - and a reminder of what teenagerhood means
Not for those of a nervous disposition. There's plenty of swearing and sexual references. It probably won't suit those without excellent English skills - there is plenty of very rapid Scots dialogue. BUT if you're not in these categories, I'd thoroughly recommend it as a fabulous all-female cast throws heart and soul into a funny, sad, moving, musical experience which captures the uncertainty, angst, fun and friendships of adolescence.
Alyson London Box Office customer
Utter crap
We left halfway through. It was unadulterated drivel with a putrid fountain of bad language and bodily functions magnified throughout. Can London's West End really not produce better than this?
Daryl Ann London Box Office customer
Memorable
lorna London Box Office customer
Edgy++. These girls super- talented!
Rhia London Box Office customer
Fabulous singing and harmonies
Stephanie London Box Office customer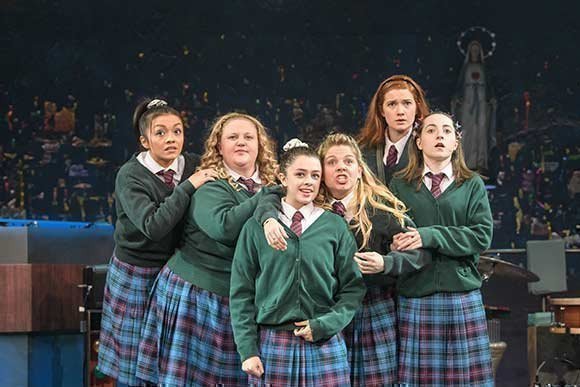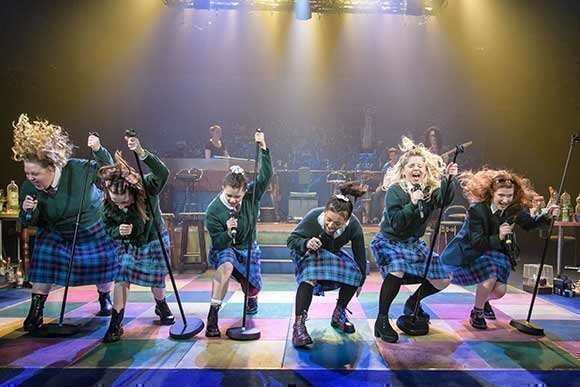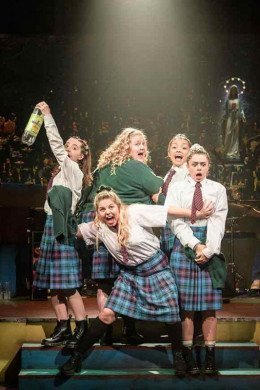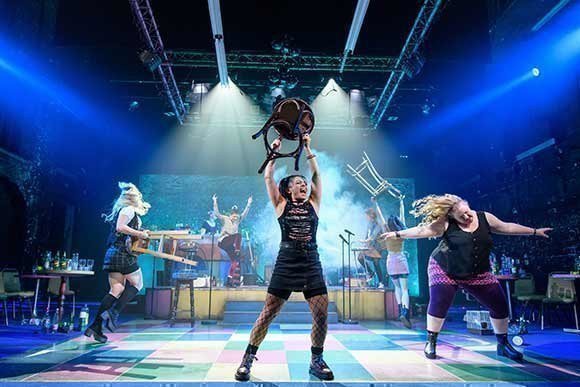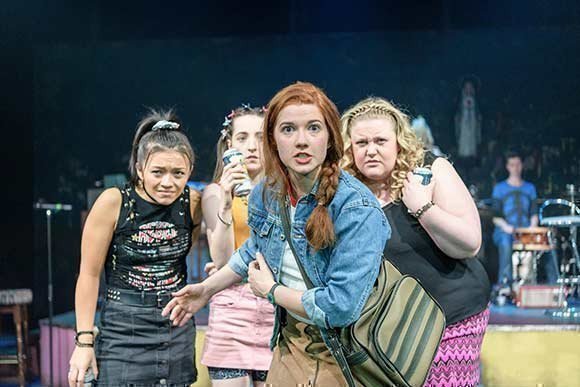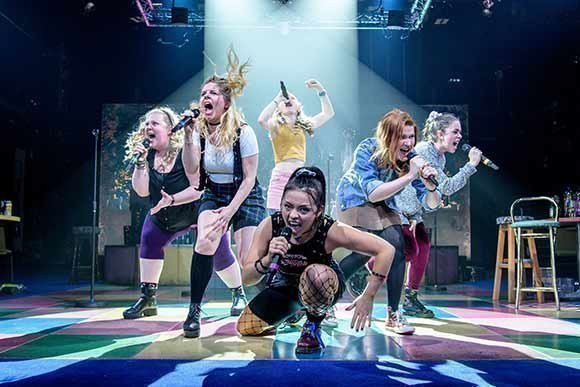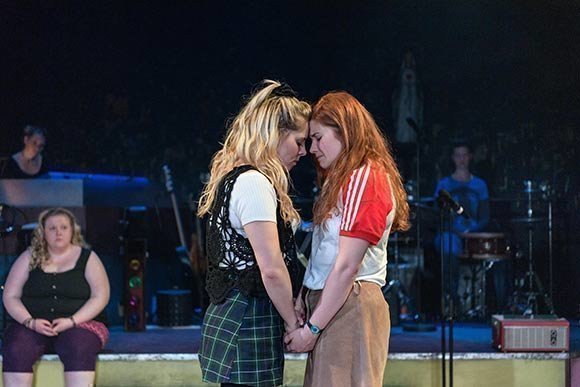 12 Aug 2016 in Reviews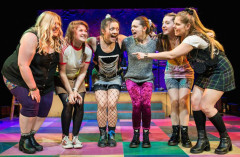 Simply knowing that this play is about a gang of underprivileged 16 year old convent girls on a choir trip, and a glance at the poster, which shows them scruffy and sprawled all over each other, and you have all you need to know about this show.
Read more
Use the search box at the top left of this page to search for Our Ladies of Perpetual Succour tickets availability.
Quick Facts
Largest Ticket Inventory in the West End
Real time seat availability
Your booking is processed directly into the box office reservation system
Collect your tickets from the theatre for free or get them posted to your address.

Theatre Address
Duke of York's
45 St Martin's Lane, London, WC2N 4BG GB
Facilities
Air conditioned
Bar
Disabled toilets
Infrared hearing loop
Member of Q-Park scheme
Toilets
Wheelchair/scooter access
Theatre Info
Capacity: 659
Year built: 1892