Playhouse Theatre
Northumberland Avenue, London, WC2N 5DE GB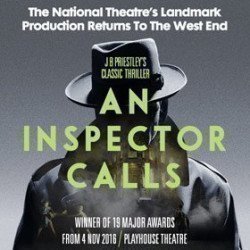 An Inspector Calls
Tickets
Playhouse Theatre
Booking until: Saturday, 25 March 2017
Running time: 1 hour 45 minutes
Book

tickets
Performance Times
Mon
Tue
Wed
Thu
Fri
Sat
Sun
14:30
14:30
15:00
19:30
19:30
19:30
19:30
19:30
Show Closed
This show is now closed.
Booking from:
Friday, 4 November 2016
Booking until:
Saturday, 25 March 2017
Running time:
1 hour 45 minutes
Justifiably lauded as the theatrical event of a generation, Stephen Daldry's revival of An Inspector Calls has won more awards than any other production... ever. It has entertained more than four million theatregoers so far. Now it's on stage in theatreland again for a seasonal special, a strictly limited run kicking off from 4th November 2016.
What can you expect? The story goes like this. It's April 1912 and the scene is the home of the wealthy Birling family. Arthur and Sybil Birling, their daughter Sheila and son Eric are celebrating Sheila's engagement to Gerald Croft, son of Sir George Croft, when the police, in the shape of Inspector Goole, unexpectedly arrive. The family's meal is ruined thanks to his investigations into the death of a young woman. And the revelations that flow from the inspector's findings shake the very foundations of their lives. More than that, they also challenge the audience to examine their consciences.
The play might be more than seventy years old. But you'll soon realise it's more relevant to today's world than ever. Billed as a 'must-see' for a new generation of theatregoers, your dramatic repertoire isn't complete without it. As the winner of 3 Oliviers in 1993, four Tonys in 1994 and a host more awards, it's already a champion.
This revival has enjoyed six major national tours throughout its history, in 1992, 1995, 1999, 2000, 2003, 2005, 2009 and 2011-12 and 2015-16, and audiences never tire of its remarkable appeal. Don't leave it too long to buy your tickets!
Press Reviews
Spectacular. If you haven't seen it, you must. If you have, see it again MAIL ON SUNDAY
Stephen Daldry's thrilling award-laden production has returned. A work of great directorial daring, breathtaking visual invention and passionate moral urgency DAILY TELEGRAPH
Visually astonishing DAILY EXPRESS
A riveting examination of conscience and class SUNDAY EXPRESS
Thrilling. Don't dare miss it! DAILY MAIL
The production grips and dazzles. Still heart-thumpingly thrilling THE TIMES
A marvellous, emotional and intelligent evening THE GUARDIAN
An epic for our epoch, a thrillingly physical piece of theatre – withthe power to stir the heart as much as the mind EVENING STANDARD
Customer Reviews
What to expect:
Acting:
Music:
Costumes:
Story:
Lighting:
Recommended for:
Anyone:
Families:
Teenagers:
Couples:
Theatregoers:
based on 59 reviews
An Inspector Calls
Took my family to this show as we all love this play. Really excellent show but two caveats. The sound effects were rather loud and intrusive and the staging was too complicated. We all felt when we left the theatre that this play is best staged simply in a dining room type setting.
Elizabeth London Box Office customer
Dramatic!
Penny London Box Office customer
Dramatic and thought provoking
We went to see this because our son is studying it for GCSE English. Little did I know it was actually a thought provoking political metaphor which can lead to a hearty criticism of capitalism. At the beginning we are with the street children looking in on a wealthy family for whom everything seems to be going well. When the family retreat into their house at the end as if nothing had happened it reminded me of the ruling class including immoral bankers after the crash who, having been exposed, have managed to continue regardless. For me this show was about the wrong kind of resilience and a lesson about social responsibility and interdependence to be learned, if not after watching the play then 'in fire and blood and anguish' as the Inspector says... Apart from that it's an entertaining whodunnit ending with a dramatic twist!
Katherine London Box Office customer
A great story well acted!
A great play with a fabulous set. Really great to watch on the stage . Well worth it.
Charlotte London Box Office customer
A Play for Our Time!
A brilliant adaption of this old play - which still has relevance now in these strange times of the rise of popularism with Trump etc. The message still needs to be remembered from this play. The acting, set, costumes are brilliant in this original adaption of an old favourite. What I loved was when I went I took my 11 year old son out of school to watch this play - he loved it as did the rest of the audience - not regular theatre goers but teenagers - who the actors brought round. It was really to witness at the end how much this brand new audience loved the play.
Zoe London Box Office customer
a must see
PEGGY London Box Office customer
Thought provoking
I booked this show as my son is reading 'An Inspector Calls' for GCSE English but didn't know what to expect as I'd never read it. It was thought provoking and well acted. The music added dramatic effect.
Wendy London Box Office customer
Good story line
Peter London Box Office customer
Great theatre shame about the rude audience
What a shame that the play was completely ruined by two extremely noise school groups that showed complete disregard and rudeness to both the actors and audience. Their noise, chat, eating, laughter and general lack of respect for the play completely wrecked what should have been a fantastic experience. The theatre's ushers and management seemed to turn a blind eye (or ear) to the situation and did nothing to rectify things.
Abigail London Box Office customer
thought provoking classic
Martin London Box Office customer
Terrible theatre
Can't really comment on the show as it was ruined by the theatre staff ushering us to the wrong seats, then moving us at the last minute and denying us access to our seats as the show had now started. No appolgies as we were at fault for sitting in the wrong seats.
Gary London Box Office customer
Clever , powerful & incredibly relevant
Brilliant show - incredible play anyway, but in this production it is cleverly & powerfully staged to make it extraordinarily relevant to today and in fact to all times. The central message oftge need fir us all to look after each other on this planet could not have been more timely with anti Trump protests happening within a stones throw of the theatre.
Simon London Box Office customer
Daughter was weakest cast member
Jeffrey London Box Office customer
very good .. thought provoking....
Very good production. .
REBECCA London Box Office customer
A brilliant refreshing depiction of a classic
Kerensa London Box Office customer
A social commentary
Janet London Box Office customer
4 star
Ashok London Box Office customer
thought provoking
This is a classic story which you may have read, however your attention is held to the end of the play. The artistic interpretation makes the play worth seeing. Be prepared there is no break in the performance, however, this means the cast is able to build the suspense throughout the play
Susan London Box Office customer
A gripping production!
Sarah London Box Office customer
Did not follow the child at the beginning and intervals lifting curtain etc. What was the point of this. This did not in anyway reduce my enjoyment of the play just curious as to what it meant and what did it add to the show
JW London Box Office customer
Must see
Colin London Box Office customer
Super evening of high drama
Great performances all round! There are lots of school kids attending which was really annoying as they can be very noisy. Teachers did their very best to control the distraction level... but a thoroughly entertaining production and well worth a visit
Linda London Box Office customer
Great story anyway. Portrayed very well. I felt the characters were represented true to the book.
carole London Box Office customer
Gripping
Carl London Box Office customer
Innovative and thought-provoking.
Sandra London Box Office customer
Good play, good plot but poor delivery
Brendan London Box Office customer
A British Masterpiece
I watched An Inspector Calls at The National Theatre when I was 24. Now I have watched it again at the age of 48, with my son at my side. I am proud to write that he is a Drama and English student at Edgehill University. This play has followed us through our lives, and is the cornerstone of my family philosophy. I hope that our nation does not forget it as it is being stripped of its riches to companies and individuals with little regard for the quality and value of lives.
Lindsey London Box Office customer
intriguing
The actress who played the daughter could not be heard clearly. Her voice and tone did not carry. The inspector's acting was poor. The father carried the play.
Lillian London Box Office customer
Evocative
I was truely moved and thrilled by the twist. Stunning
Grant London Box Office customer
Excellent story. Interesting set.
Lindsey London Box Office customer
Brilliant GCSE text
A fantastic production. Having just seen BBC version and my daughter studying at GCSE, we decided to go. This version is very different to BBC one, if you're expecting a one act play set in one room, you've got another thing coming...
Simon London Box Office customer
Totally entralling
Great story, it kept me entralled from start to finish and what a great finish. There is no interval so make sure you take your refreshments in with you before the start.
Colin London Box Office customer
I thought Graham Greene's story was fascinating and well thought, and translated exceptionally well on stage
Mark London Box Office customer
A tight performance by talented actors
Acting and storyline kept me gripped and entertained for the full hour and forty five.
Mark London Box Office customer
Liked tbe idea of no interval
No intervAl is a good idea
Helen London Box Office customer
Interesting
Eddie London Box Office customer
I had to fill in these boxes before it would take my post but, as you will read, I walked out of the theatre and didn't see the play.
Jacqui London Box Office customer
Dramatic - kept us enthralled
Denise London Box Office customer
Glynn's review
Alessia London Box Office customer
Not amazing
Richard London Box Office customer
Intriguing
sarena London Box Office customer
Strong
Ision London Box Office customer
Outstanding
Jeremy London Box Office customer
Interesting interpretation, keeps your attention all through
Noisy and gimmicky but always interesting, this production brings in children and adults not in the script who tend to stand about or mess around with the curtain in a rather pointless way. The scene in which the family are shut in their dining room having to shout at us to be heard properly seemed too long. Using a spiral staircase just led to awkwardness for the actors. The play is very wordy and moralizing so needs plenty of bright ideas to keep our attention but this production was overloaded with them,.
Sally London Box Office customer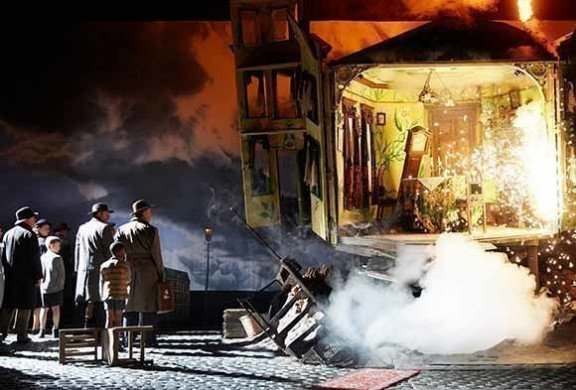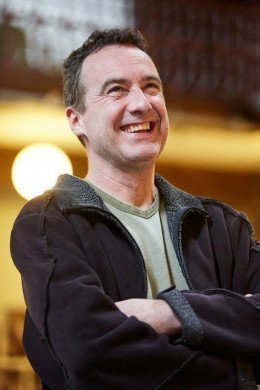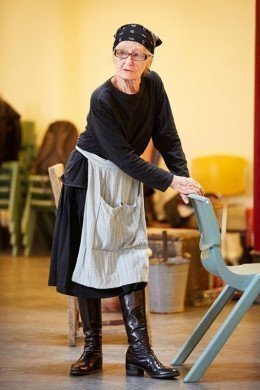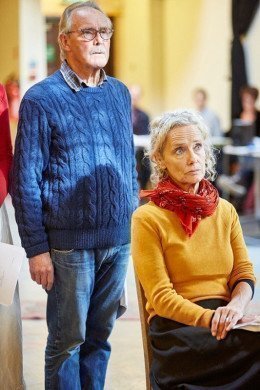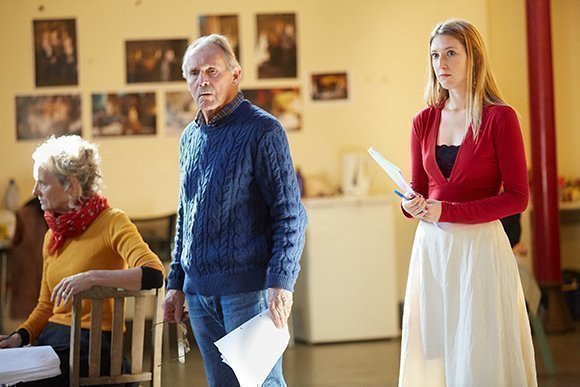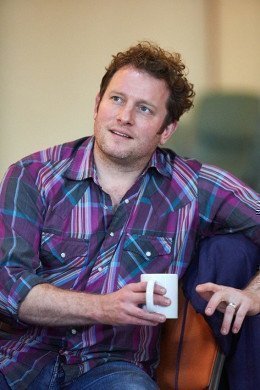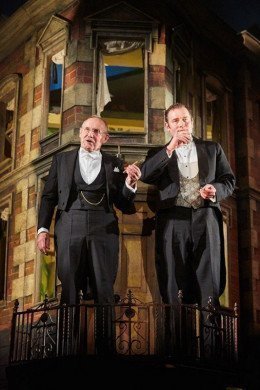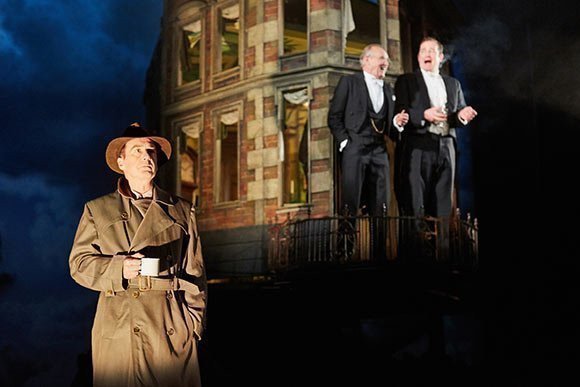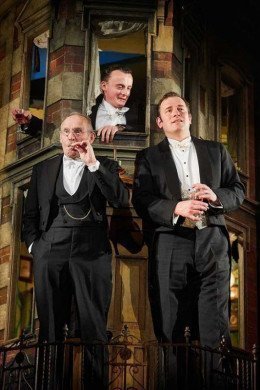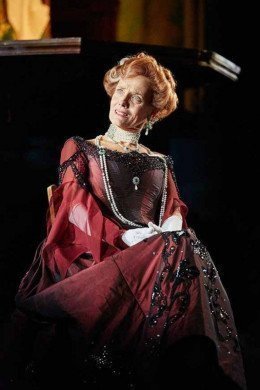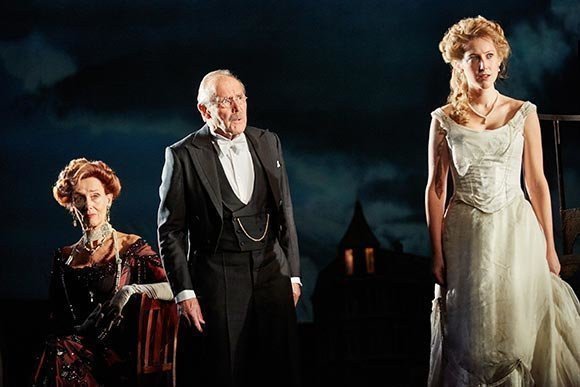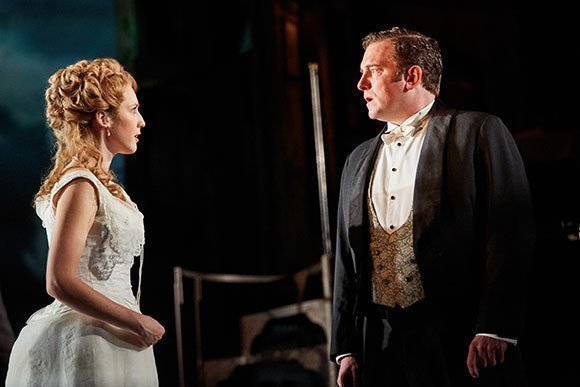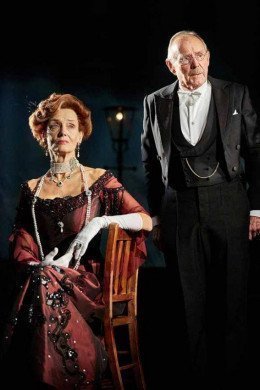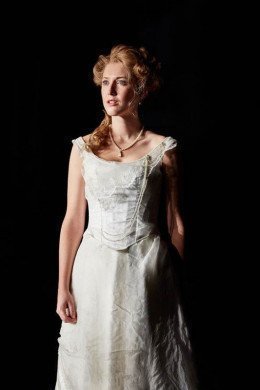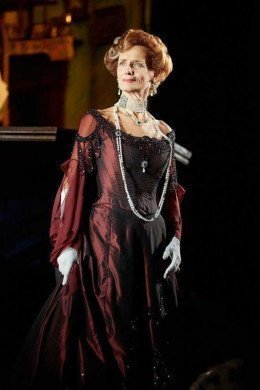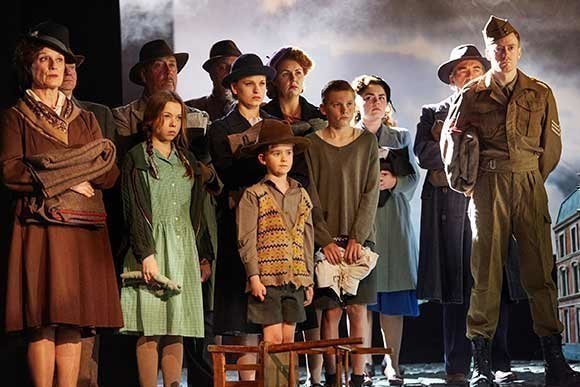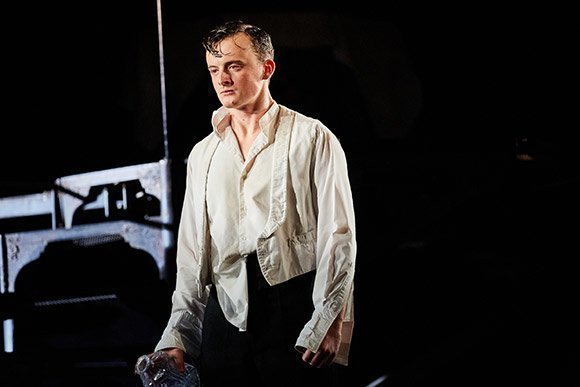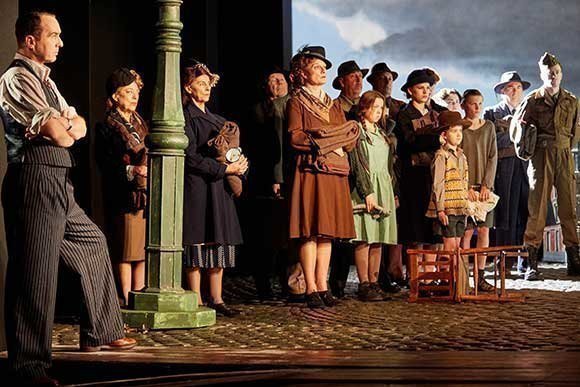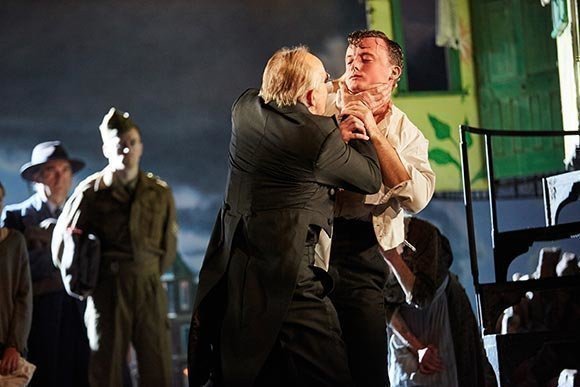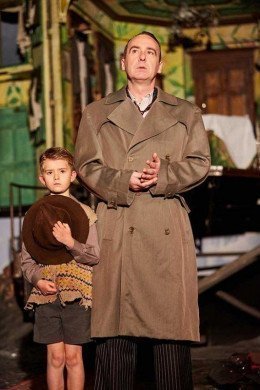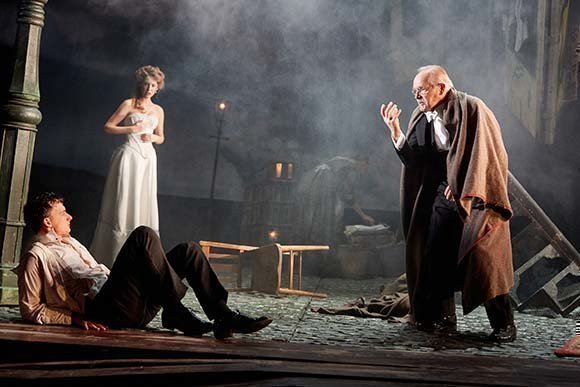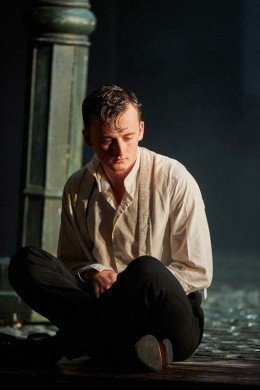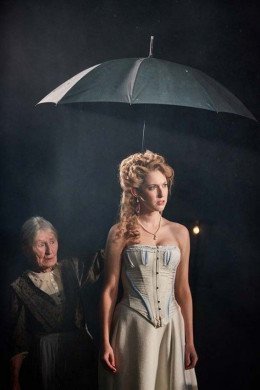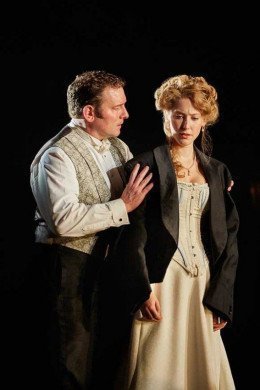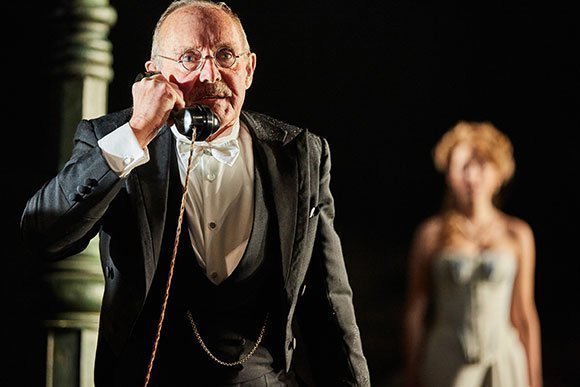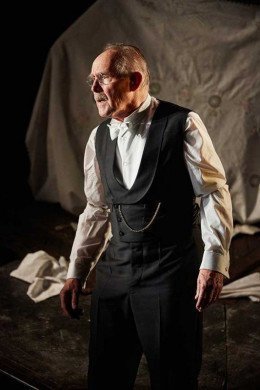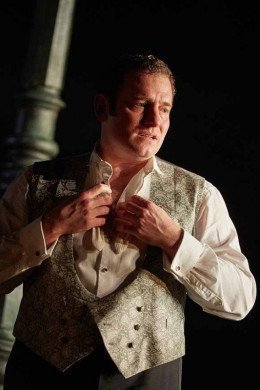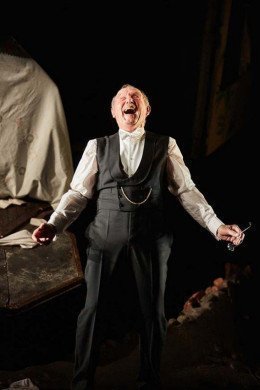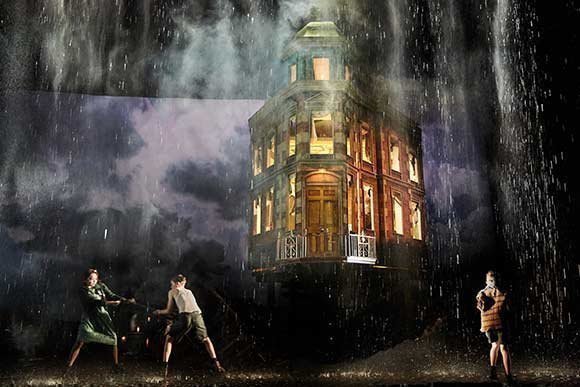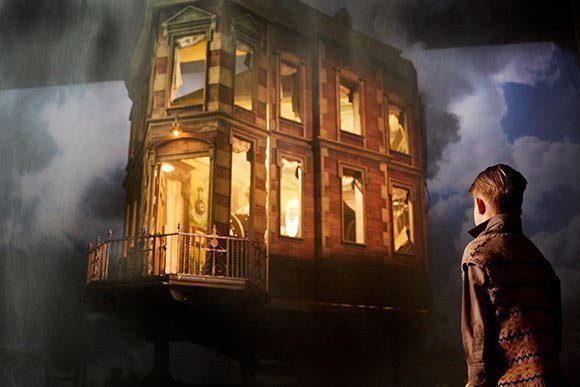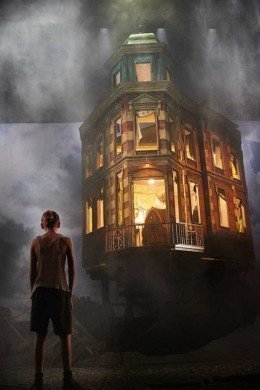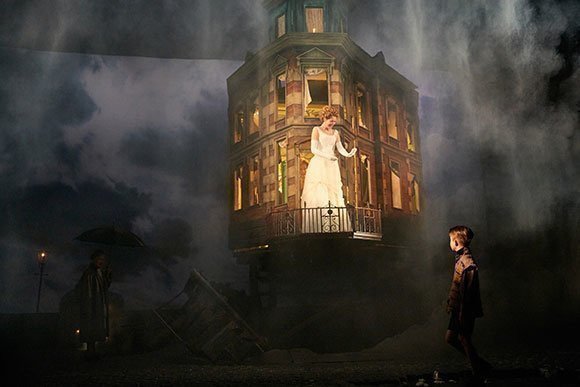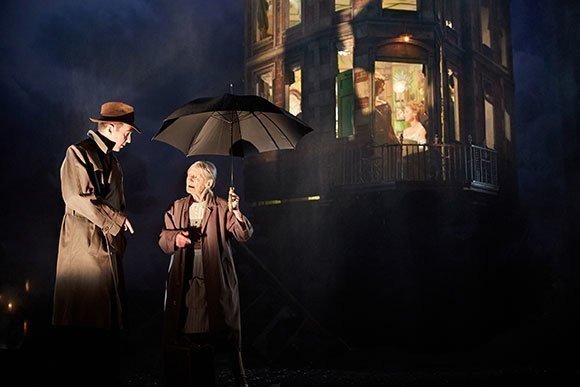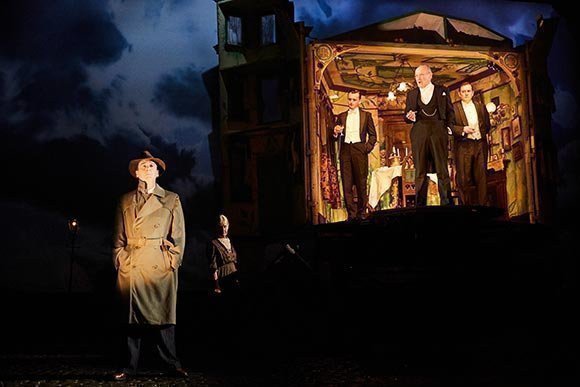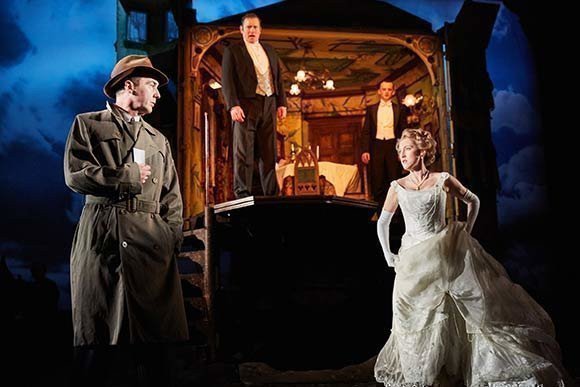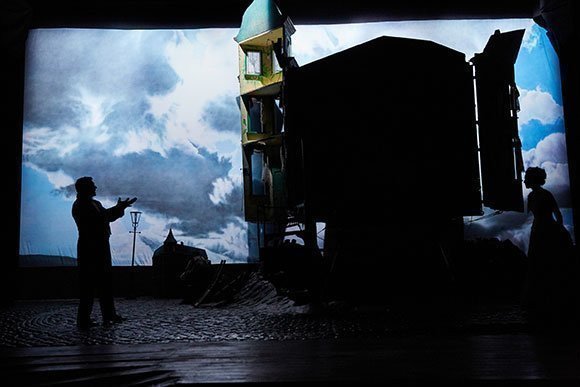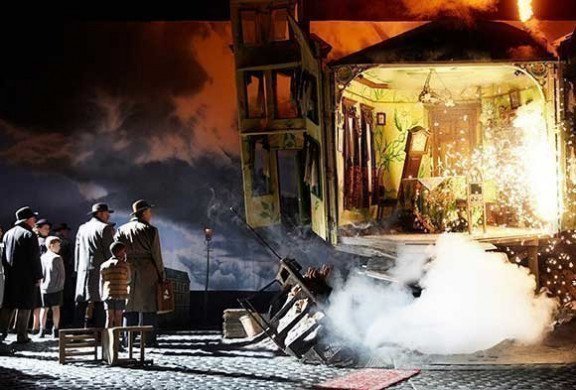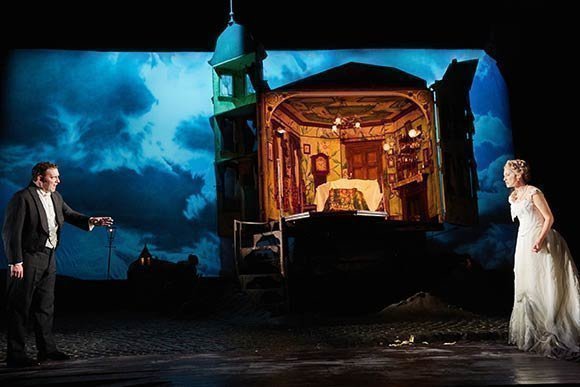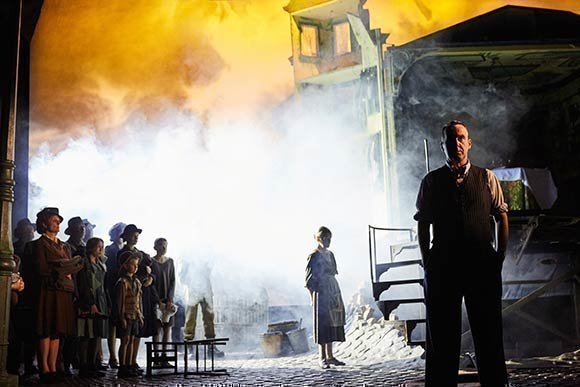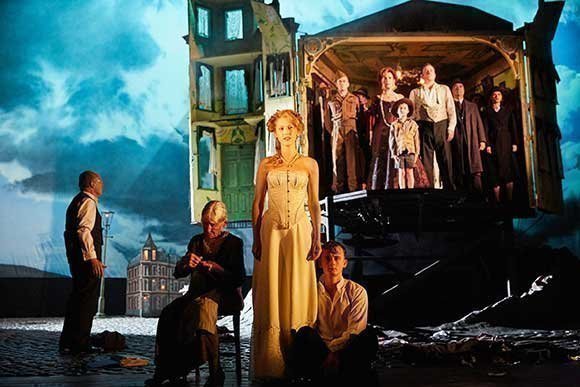 Use the search box at the top left of this page to search for An Inspector Calls tickets availability.
Quick Facts
Largest Ticket Inventory in the West End
Real time seat availability
Your booking is processed directly into the box office reservation system
Collect your tickets from the theatre for free or get them posted to your address.

Theatre Address
Playhouse Theatre
Northumberland Avenue, London, WC2N 5DE GB
Facilities
Air conditioned
Bar
Disabled toilets
Infrared hearing loop
Member of Q-Park scheme
Toilets
Wheelchair/scooter access
Theatre Info
Capacity: 790
Year built: 1882