Quick Facts
Largest Ticket Inventory
in the West End
Real time
seat availability
Choose
your seats
Your booking is processed directly into the box office reservation system
This show is now closed.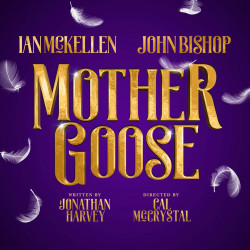 Mother Goose
Tickets
4.8/5
-

based on

9

reviews

from

9

verified reviews
Starring: Ian McKellen, John Bishop
Tickets refunded if your event is cancelled
Real time seat availability
Largest ticket inventory in the West End
Secure online booking
This show is now closed.
Keep me informed
Let me know when tickets for Mother Goose are on sale!
Information
Cheap Tickets
Reviews
News
About Mother Goose Tickets
Starring:
Ian McKellen, John Bishop
Mother Goose description
Running an Animal Sanctuary for waifs and strays, Mother Goose and her husband live inside an abandoned Debenhams store. But when a magical goose turns up, things change. Feathers are ruffled, magic happens, and a fresh story from the imaginations of Jonathan Harvey, directed by Cal McCrystal, is revealed. It's hilarious, whatever your age. This is panto at its best.
What's the plot of Mother Goose?
Jonathan Harvey has created content for Coronation Street and the crazy TV comedy Gimme, Gimme, Gimme. Cal McCrystal is known and loved as the nation's funniest director. Ian McKellen, John Bishop and Mel Giedroyc star as Mother Goose, her husband, and the Goose itself. Ambassador Theatre Group Productions proudly presents the UK and Ireland tour of Mother Goose, landing in the West End's Duke of York's Theatre from 15th December 2022 to 29th January 2023. After that it'll embark on a tour of the UK and Ireland.
The story? Mother Goose and her husband Vic live inside an old Debenhams store. They run an Animal Sanctuary, good people who live a simple life. Then a goose flies in and everything changes. How will fame and fortune affect them? The show is full of fun including deep-voiced fairies, tap dancing puppets, and all the mayhem you love best in a great British pantomime. Expect the unexpected! No wonder Mother Goose theatre tickets are set to sell like mad.
The show will star Oscar Conlon-Morrey as Jack, Simbi Akande as Jill, Sharon Ballard as Evil Fairy Malignia and Karen Mavundukure as Good Fairy Encanta. The cast also includes Adam Brown, Gabriel Fleary, Richard Leeming and Genevieve Nicole. The rest of the cast will be to be announced soon.
Mother Goose is produced by Ambassador Theatre Group Productions, Gavin Kalin Productions, Hunter Arnold, Seaview, Wessex Grove, Richard Winkler & Dawn Smalberg, Caiola Productions and George Waud for Groove International. The Set and Costume design are by Liz Ascroft. The amazing dance is choreography by Lizzi Gee and the lighting design is by by Prema Mehta. Sound design comes from Ben Harrison and Puppet Design and Creation by Chris Barlow. The casting is by Anne Vosser and the Production Manager is Ben Arkell.
Who is Mother Goose for?
Mother Goose is perfect for the whole family.
Buy tickets for Mother Goose
Our website makes buying tickets for Mother Goose super-simple and fast. We'll email your tickets to you so you can simply present them at the door on the day.
Mother Goose cheap tickets
We have a great selection of cheap Mother Goose tickets. We can help you save up to 70% on Mother Goose tickets! If you're looking for discount theatre tickets have a look below for our latest offers for Mother Goose at the Duke of York's Theatre.
There are no special offers available at the moment but we still have great ticket prices for Mother Goose at the Duke of York's Theatre.
Mother Goose reviews
4.8 out of 5
based on

9

reviews
What to expect:
Acting
Music
Costumes
Story
Lighting
Recommended for:

Teenagers (89%)

Couples (100%)

Theatregoers (100%)
Latest customer reviews
Absolutely amazing ,a must see , hysterical
Reviewed on 29 January 2023 by Deirdre, Dubli, Ireland
everything outstanding , but music before the show and sometimes too loud
Reviewed on 25 January 2023 by Hannah, Guildford, United Kingdom
A fun evening at the theatre
Good audience participation. Liked the football scene and the catwalk. Liked the "in jokes".
Reviewed on 21 January 2023 by Paul, Sowerby Bridge, United Kingdom
Delightful evening in cold January weather
Very entertaining. Paid spectators in back 2 rows of upper circle were rowdy and disruptive, we would have enjopyed the show much more without them.
Reviewed on 19 January 2023 by Isabelle, Brussels, Belgium
Mother Goose
Reviewed on 11 January 2023 by William, London, United Kingdom
Hilarity rules!
Ian McKellen is fantastic in this wonderfully fun Panto.
Reviewed on 20 December 2022 by Sue, Chippewa Falls, United States Of America
First Show of a short run - the best kind of anti - not shiny and glitzy in a giant there but homely and fun in an intimate theatre - even at the back in the cheap seat yous eat the faces and eyes well. A cope of little glitches but McKellern and Bishop are such pros they just carry on. Especially lies the spoof of Camilla Parker-Bowles /Queen Consort in tweeds with big gin -breakdancing... dry revealing. Cracks at certain piggy porkers and Truss disasters, excellent singers and nice sets.....all the ingredients. We all enjoyed it HUGELY.
Reviewed on 16 December 2022 by Luke, Tunbridge Wells, United Kingdom
Charming
Reviewed on 15 December 2022 by Anna-clara, Malmö, Sweden
19

Dec
2022

Christmas shows to see in London
by Eleni Cashell | Monday, December 19 2022, 14:42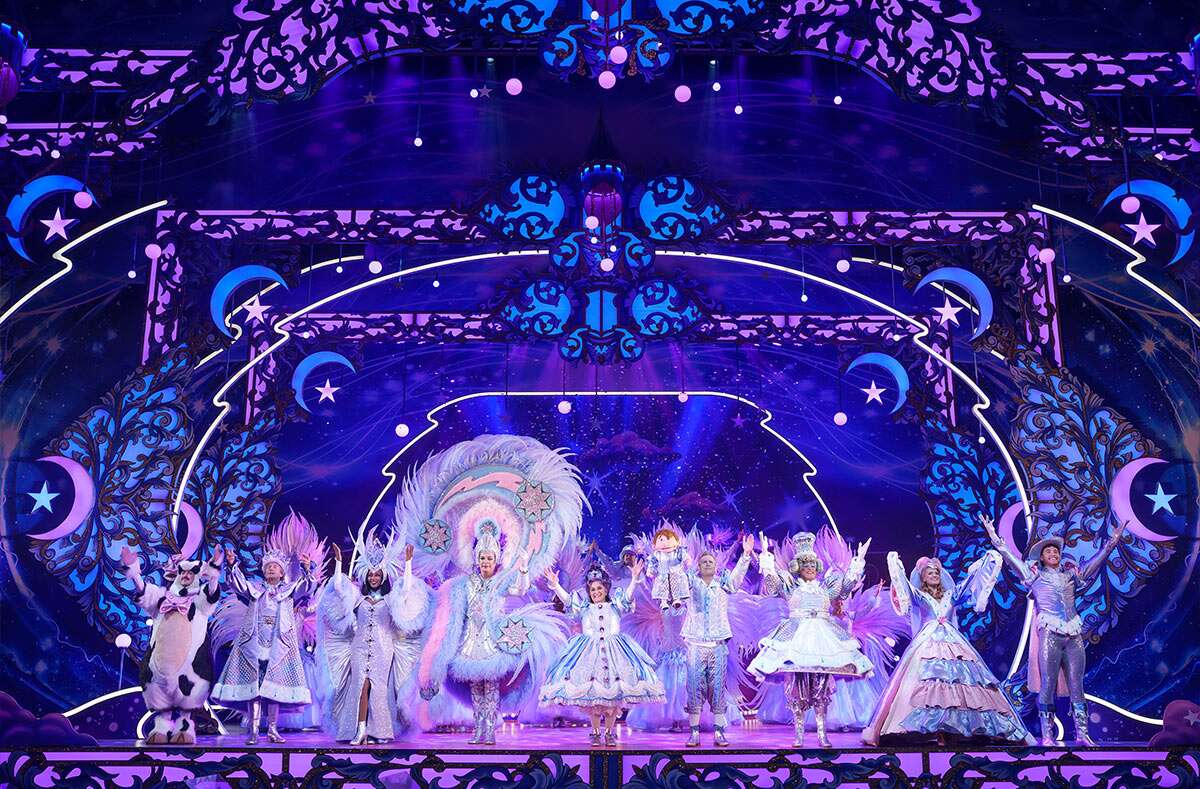 It's the festive season and there's plenty of Christmas shows in the West End to get you into the yuletide spirit! Whether you're looking for a family-friendly show for the whole gang, something completely new this year or a big sparkly musical night out, there's lots to choose from!
From Christmas classics like A Christmas Carol and immersive Shakespeare in the round with As You Like It, to panto hits like Jack And The Beanstalk and Mother Goose, here's a round-up of all the gifts in London this year.
Christmas shows to see in London
04

Oct
2022

MOTHER GOOSE on Tour - With Ian McKellen, John Bishop and Mel Giedroyc
by London Box Office | Tuesday, October 4 2022, 08:51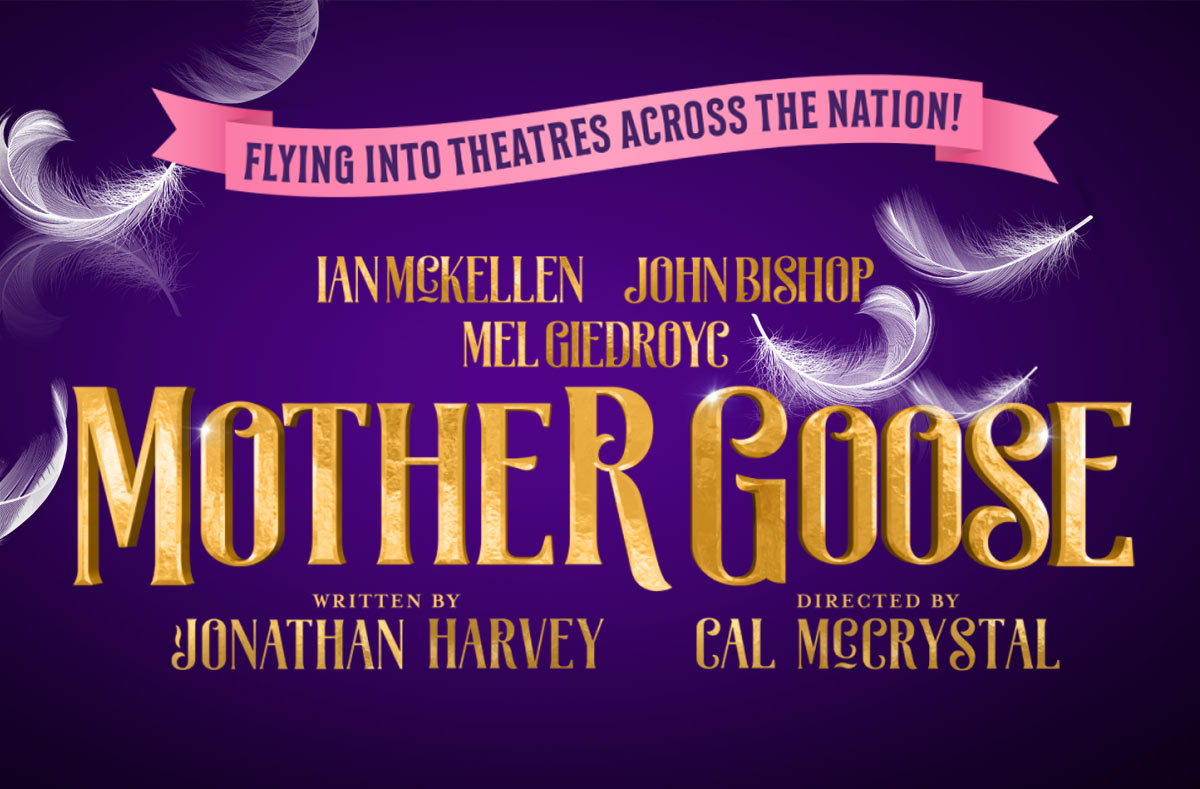 Mother Goose is making its way to the West End via Brighton's beautiful Theatre Royal, with a star-studded cast to match. It's in Brighton from 3rd to 11th December 2022, then flies to the capital for a season at the Duke of York's Theatre in London's West End, from 15th December 2022 to 9th January 2023. After that it'll be winging its way around the UK and Ireland.
MOTHER GOOSE on Tour - With Ian McKellen, John Bishop and Mel Giedroyc