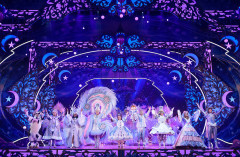 It's the festive season and there's plenty of Christmas shows in the West End to get you into the yuletide spirit! Whether you're looking for a family-friendly show for the whole gang, something completely new this year or a big sparkly musical night out, there's lots to choose from!
From Christmas classics like A Christmas Carol and immersive Shakespeare in the round with As You Like It, to panto hits like Jack And The Beanstalk and Mother Goose, here's a round-up of all the gifts in London this year.
Festive Classics
Looking for a Christmas classic you know and love? From Ebenezer Scrooge encountering ghosts in multiple productions across London, and an iconic Shakespearean show using modern, immersive staging, to stage adaptations of classic novels and feel-good musicals to get you into the Christmas spirit, there's something for everyone!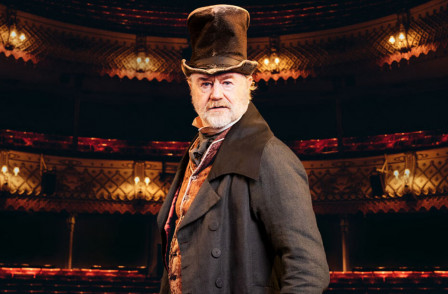 A Christmas Carol at the Old Vic
A Christmas Carol
Where: The Old Vic / The Bridge Theatre
Booking until: 7 January 2023 / 31 December
Age recommendation: 8+ / 6+
If you're a fan of this Charles Dickens' classic, you're in luck, as there are multiple productions of A Christmas Carol taking place across London.
At the Old Vic, Jack Thorne's popular adaptation of A Christmas Carol returns for another season. Starring Tony Award nominee Owen Teale as Ebenezer Scrooge, this production has unique staging to fully immerse you into Dickensian London. This joyous and uplifting show is booking until 7 January 2023.
Over at The Bridge, Nicholas Hytner has adapted (and is also directing) A Christmas Carol with just three actors playing all the roles. Simon Russell Beale, Eben Figueiredo and Lyndsey Marshal come together to share this iconic story in a modern way.
A Christmas Carol - Old Vic A Christmas Carol - Bridge Theatre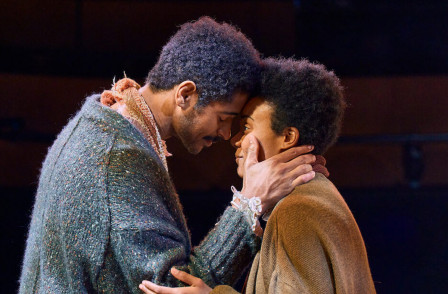 As You Like It at @SohoPlace
As You Like It
Where: @SohoPlace Theatre
Booking until: 28 January 2023
Age recommendation: 8+
You can't get more classic than a Shakespearean romance set in the frosty wintertime. The story follows the romance of Rosalind and Orlando, as their families take refuge in the Forest of Arden. But the course of true love never did run smooth, especially in Shakespearean plays, so expect gender role swapping, family politics and the traditional rules of love and romance being turned upside down. Directed by Olivier Award nominated Josie Rourke, the cast taking you on a journey through the forest include:
Leah Harvey (The Wonderful World of Dissocia) as Rosalind
Rose Ayling-Ellis (EastEnders, Strictly Come Dancing 2021 winner) as Celia in her West End debut
Alfred Enoch (Harry Potter) as Orlando
Tom Mison (Watchmen) as Touchstone
Martha Plimpton (The Good Wife) as Jaques
Running at @SohoPlace, the first new build theatre in the West End for 50 years, the seating is purpose-built for the production and performed in-the-round. All performances of As You Like It will run with captions and will be viewable from every seat. Captioning will also be incorporated into the production for a fully inclusive experience.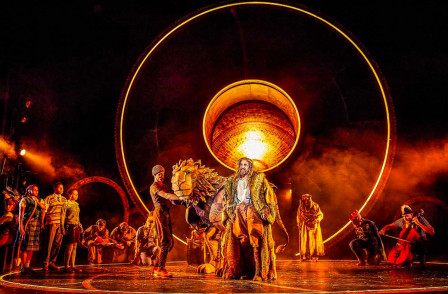 The Lion, The Witch and The Wardrobe at the Gillian Lynne
The Lion, the Witch and the Wardrobe
Where: Gillian Lynne Theatre
Booking until: 8 January 2023
Age recommendation: 6+
Go behind the wardrobe and discover a place where it snows all year round! An adaptation of the popular C.S.Lewis book, The Lion, the Witch and the Wardrobe follows siblings Peter, Susan, Edmund and Lucy in wartime Britain, as they discover a frozen magical land inside a wardrobe. During their adventures they'll meet a talking faun, a wicked Witch and of course, the majestic lion, Aslan. Assembled by an award-winning team, Narnia is brought to life with live theatre, state-of-the-art video and stunning puppetry. The cast includes:
Samantha Womack (The Girl on the Train) as the White Witch
Ammar Duffus (A Monster Calls UK tour) as Peter
Shaka Kalokoh in his West End debut as Edmund
Robyn Sinclair (Amélie) as Susan
Delainey Hayles in her West End debut as Lucy
Chris Jared (Amélie) as Aslan
Julian Holt (Little Shop of Horrors) as Mr Beaver
After a successful UK tour earlier this year, Narnia is now located in the West End until 8 January 2023.
The Lion, The Witch and The Wardrobe tickets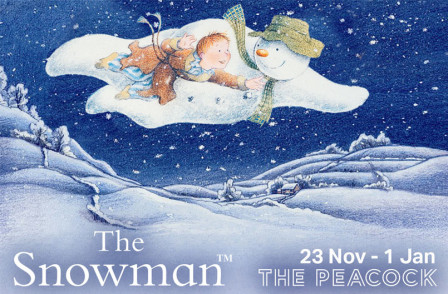 The Snowman at the Peacock Theatre
The Snowman
Where: Peacock Theatre
Running until: 1 Jan 2023
Age recommendation: All ages
Take a walk in the air with everyone's favourite snowman at the Peacock Theatre. Returning to London for its 25th year, the production's colourful sets, fabulous costumes and electric choreography bring Raymond Briggs' beloved tale to life. Accompanied by a live orchestra, the show features the iconic Christmas song, Walking in the Air. The ultimate way to feel festive, this production is suitable for the whole family.
Christmas Musicals
Want to see an all-singing, all-dancing production to get you into the Christmas spirit? There's a stage adapation of a classic Dolly Parton show created by the country icon herself, stage adapations of beloved movies and some brand-new productions to bring you some festive cheer! Here's some recommendations: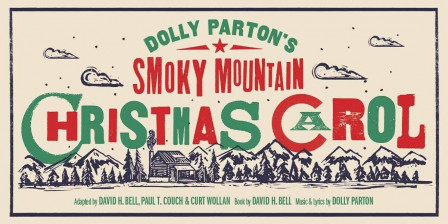 Dolly Parton's Smoky Mountain Christmas Carol
Dolly Parton's Smoky Mountain Christmas Carol
Where: Southbank Centre
Booking until : 8 January 2023
Age recommendation: 8+
The legend of country music herself, Dolly Parton, has created the ultimate Christmas event with this all-new musical production. A reimagining of the classic tale A Christmas Carol, Smoky Mountain Christmas Carol reimagines Ebenezer Scrooge as the greedy owner of a Tennessee mining town in the 1930s.
The cast includes:
Robert Bathurst (Cold Feet) as Ebenezer Scrooge
George Maguire (Bonnie and Clyde) as Cratchit, Marley and others
Iona Fraser (Dear Evan Hansen) as Eliza and others
Ediz Mahmut (Carousel) as Jabeth and others
Sarah O'Connor (Frozen) as Fanny and others
Vicki Lee Taylor (Heathers) as Mrs Cratchit, Amy Sue and others
Carole Stennett (Death of a Salesman) as Ghost of Christmas Past, Mrs Dilber and others
Minal Patel (Billy Elliot) as Fustbunch, ghost of Christmas Present and others
An uplifting show to warm your heart from the cold weather, it features new songs and unique storytelling by Dolly Parton.
Dolly Parton's Smoky Mountain Christmas Carol tickets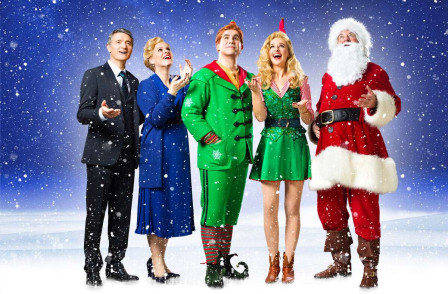 Elf The Musical at the Dominion Theatre
Elf Musical
Where: Dominion Theatre
Booking until: 7 January 2023
Age recommendation: 4+
He knows Santa, likes extra candy on his spaghetti and loves Christmas: Buddy the Elf is the definition of festive spirit. A musical adaptation of the beautifully silly Will Ferrell film, Elf is all about Buddy Hobbs. After hiding inside Santa's sleigh as a child, Buddy is brought up in the North Pole as an elf. When he finds out he's adopted, Buddy decides to head to New York to find his family. But when he meets his father and half-brother, he realises they've lost their faith in Santa, and it's his job to help his family (and the whole of New York City) remember the true meaning of Christmas.
The cast includes:
Simon Lipkin (Nativity!) as Buddy
Georgina Castle (ALW's Cinderella) as Jovie
Tom Chambers (Holby City) as Walter Hobbs
Rebecca Lock (Heathers) as Emily Hobbs
Kim Ismay (Wicked) as Debs
Dermot Canavan (Hairspray) as Store Manager
Nicholas Pound (The Fix) as Santa
Festive hits in the show include Christmastown, World's Greatest Dad, Sparklejollytwinklejingley, I'll Believe in You, Just Like Him and A Christmas Song. Funny, charming and unmissable, Elf should be on everyone's Christmas list this year!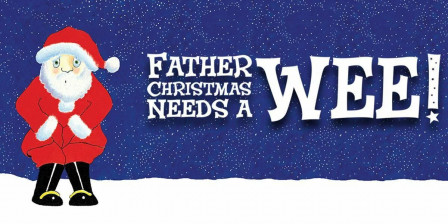 Father Christmas Needs A Wee
Father Christmas Needs A Wee
Where: Arts Theatre
Booking until: 24 December
Age recommendation: All ages
If you're looking for a funny festive show for the whole family, Father Christmas Needs A Wee is it! Going round the world in a single night, eating and drinking lots of tasty treats in each house, it's no wonder that Santa has forgotten to use the toilet! The perfect combination of witty humour, brilliant music and some extra sparkle thrown in for good measure, this is a brilliantly bouncy and hilarious musical adaptation of Nicholas Allan's much-loved book.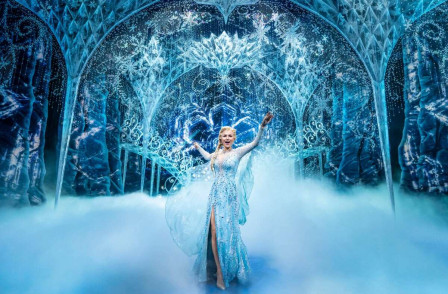 Frozen the Musical
Frozen the Musical
Where: Theatre Royal, Drury Lane
Booking until: 18 June 2023
Age recommendation: 6+
You won't want to let go of your chance to see Frozen the Musical on stage!
A show-stopping theatrical adaptation of the much-loved Disney film, it features songs from the movie, as well as brand-new tunes written specifically for the stage production. Nominated for four Olivier Awards including Best New Musical, Frozen the Musical tells the story of princesses Elsa and Anna. Elsa has magical powers that she's struggling to control and wants to hide herself away, while Anna wants to meet the man of her dreams and open the palace gates. When Elsa accidentally traps Arendelle into a never-ending winter, Anna and her friends must find her, in the hopes she can reverse the cold weather.
The cast includes:
Samantha Barks (Les Misérables) as Elsa
Emily Lane (The Sound of Music) as Anna
Craig Gallivan (School of Rock) as Olaf
Djavan van de Fliert in his West End debut as Kristoff
Oliver Ormson (The Book of Mormon) as Hans
Richard Frame (The Lion King) as Duke of Weselton
With jaw-dropping special effects, stunning scenery and unmissable performances, Frozen The Musical will give you chills this Christmas!
Book Frozen The Musical tickets
Pantos in the West End
Tis the season of merriment and good cheer, and you won't find much more cheer than at a pantomime! There's nothing more fun than shouting, "they're behind you!" and "oh no it isn't!" in a packed theatre. London has a wide variety of pantos on offer this year - from Ian McKellen performing in Mother Goose, to the return of the London Palladium panto - there's plenty to choose from!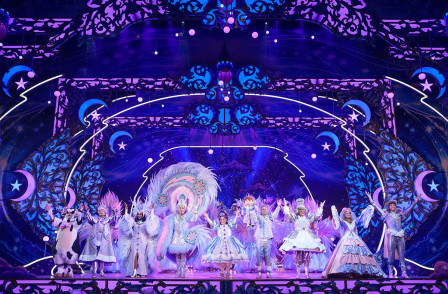 Jack and the Beanstalk at the London Palladium
Jack and the Beanstalk
Where: London Palladium
Booking until: 15 January
Age recommendation: 5+
The London Palladium panto has become a staple in the festive calendar, and this year is no exception. This year's panto cast includes:
Alexandra Burke as Mrs Blunderbore
Julian Clary as the Spirit of the Beans
Dawn French as Dame Trot
Nigel Havers as King Nigel
Louis Gaunt (Mary Poppins) as Jack Trot
Rob Madge (Millennials) as Pat the Cow
Natalie McQueen (Bonnie and Clyde) as Princess Jill
Gary Wilmot as Queen Nigella
Paul Zerdin as Silly Simon
Featuring exceptional costumes and lavish sets, this is a classic panto story like you've never seen before!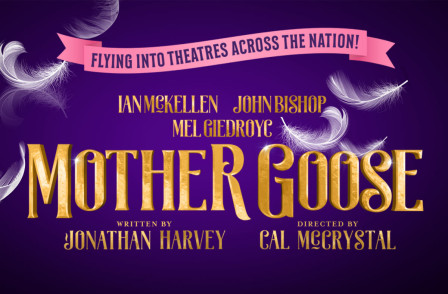 Mother Goose at the Duke of York's Theatre
Mother Goose
Where: Duke of York's Theatre
Booking until: 29 January
Age recommendation: 4+
Prepare to take off into panto season in style, with Mother Goose at the Duke of York's Theatre. From the imagination of Jonathan Harvey (Coronation Street, Gimmie, Gimmie, Gimmie) and Cal McCrystal, comes the mother of all Christmas shows.
The show's narrative revolves around Mother Goose and her husband, Vic. Living a simple life inside an old Debenhams shop, the couple run an animal sanctuary. But when a goose flies into their home, everything changes as they encounter fame and fortune. Starring the iconic Ian McKellen as Mother Goose, the cast taking flight in this production also includes:
John Bishop (Doctor Who) as Vic
Anna-Jane Casey (Cabaret) as Cilla the Goose
Oscar Conlon-Murray (Only Fools and Horses the Musical) as Jack
Simbi Akande (Prince of Egypt) as Jill
Sharon Ballard (Quiz) as Encanta
Karen Mavundukure (The Color Purple) as Malignia
Expect deep-voiced fairies, tap dancing puppets and all the fun and mayhem of a pantomime! Once the Duke of York run ends on the 29 January, the show will continue its UK tour.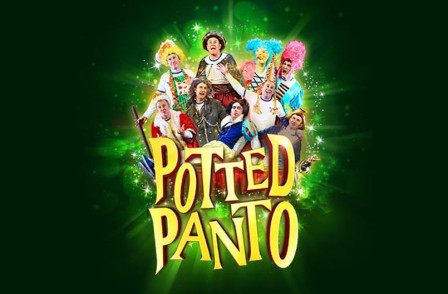 Potted Panto at the Apollo Theatre
Potted Panto
Where: Apollo Theatre
Booking until: 8 January 2023
Age recommendation: 6+
What's better than watching one pantomime? How about seven of them in 70 minutes, performed by just two actors?! An Olivier Award nominated show, Potted Panto takes you on a wild ride through the biggest stories and most beloved characters from Pantoland. From dancing through Cinderella's ball and roaming the golden streets with Dick Whittington, to making a wish with Aladdin, no panto is safe from Potted Panto!
New Christmas shows
Want to see some brand-new writing this Christmas? There's lots of never-before seen productions as well as some festive revivals that haven't been seen in the West End for many years to choose from! Whether you're looking for something a bit different, or want to see something completely new this Christmas, here's our top tips for the latest festive productions: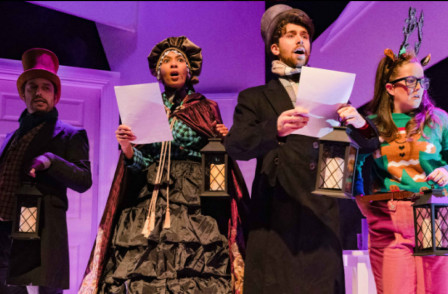 Ghosted at the Other Palace
Ghosted - Another F***ing Christmas Carol
Where: The Other Palace Studio
Booking until: 24 December 2022
Age recommendation: 16+
If you're looking for a completely different adaptation of A Christmas Carol, you won't get more unique than Ghosted at The Other Palace!
Performed by just four actors playing multiple characters, this gender-swapped production sees Eloisa Scrooge getting a Christmas Eve makeover from an exuberant trio of queer ghosts. But will she change her ways in time to impact her assistant, Bobbi Cratchitt and her family? Wrapped up with cheeky Christmas carols and a comedic script, this is Scrooge like you've never seen before!
Ghosted - Another F***ing Christmas Carol tickets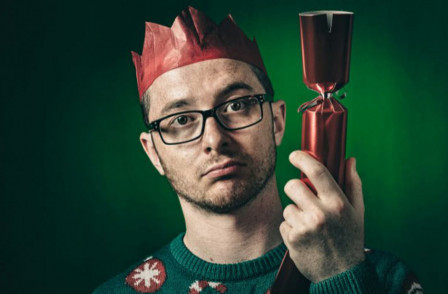 Harry's Christmas at King's Head Theatre
Harry's Christmas
Where: King's Head Theatre
Booking until: 24 December 2022
Age recommendation: 16+
Christmas is a time for reflection, as another year ends and a new one approaches. Harry's Christmas is the perfect show to begin those reflections. Written by Steven Berkoff, this one-man show starring Stephen Smith confronts huge, often unspoken issues that affect many people during the festive period.
The plot revolves around Harry, who sits alone in his London flat waiting for someone to call him or knock on his door. But as Christmas approaches and nobody rings him, he falls into despair and depression. A dark comedy that was first performed at The Donmar Warehouse in 1985, this production is as relevant now, as it was in the 80s. The production is in aid of the charity CALM (Campaign Against Living Miserably).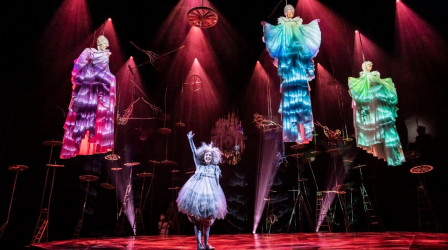 Hex at the National Theatre
Hex
Where: National Theatre
Booking until: 14 January 2023
Age recommendation: 8+
This new musical originally ran at the National Theatre last Christmas but was sadly cut short due to Covid. But now it's back and ready to thrill audiences with this retelling of the classic tale of Sleeping Beauty.
Based on an original concept by Katrina Lindsay and Rufus Norris (who is also directing the production), Hex tells the story of a lonely fairy who lives in an enchanted forest. While looking for someone to bless, she is summoned by the palace to help the new-born princess fall asleep. She thinks all her dreams have come true, but when things go awry, her dream soon becomes a nightmare, and she's got 100 years to make everything right again. With music by Jim Fortune, book by Tanya Ronder, designs by Katrina Lindsay and choreography by Jade Hackett, the Hex cast includes:
Michael Elcock (The Visit) as Bert
Rosie Graham (Outlander) as Princess Rose
Victoria Hamilton-Barritt (ALW's Cinderella) as Queenie
Lisa Lambe as Fairy
Don't miss this colourful production of a magical fairy tale like none other!
Which Christmas show will you pick? Let us know on our social media channels!