The West End is renowned for its world-class theatre productions, and THE BOOK OF MORMON is no exception. Opening at the Princes of Wales Theatre on 25 February 2013, this hilarious and irreverent musical has taken the West End by storm.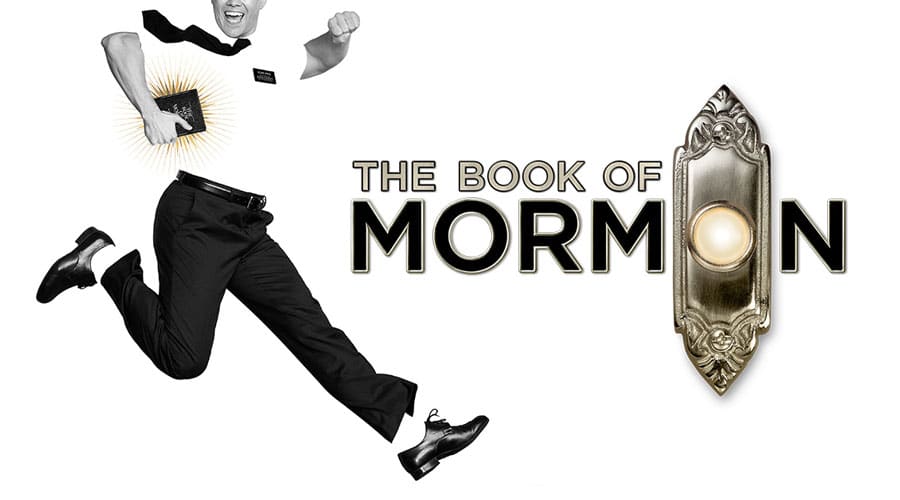 The Book of Mormon logo.
THE BOOK OF MORMON captivates audiences with its clever humour, catchy tunes, and memorable characters. If you're still on the fence about whether to see this critically acclaimed show, here are five reasons why you shouldn't miss THE BOOK OF MORMON in the heart of London.
1. A Unique Blend of Humour
THE BOOK OF MORMON is known for its audacious humor that's equal parts smart and irreverent. Created by the minds behind 'South Park' and 'Avenue Q' Trey Parker, Matt Stone, and Robert Lopez, this production isn't afraid to push the boundaries of what a musical can be. It's a rollercoaster of laughter that pokes fun at religion, society, and human nature. Prepare to be both shocked and amused in equal measure.
2. Catchy Musical Numbers
This musical is not just about comedy; it is in fact a musical extravaganza. The show's score is packed with catchy songs that will stay in your head long after the final curtain call. Tunes like "Hello!," "I Believe," and "Hasa Diga Eebowai" will have you tapping your feet and singing along.
3. Talented Cast and Performances
The West End production of THE BOOK OF MORMON boasts an exceptionally talented cast that delivers stellar performances night after night. The actors bring depth and charisma to their characters, ensuring that the audience is fully engaged with the story from start to finish.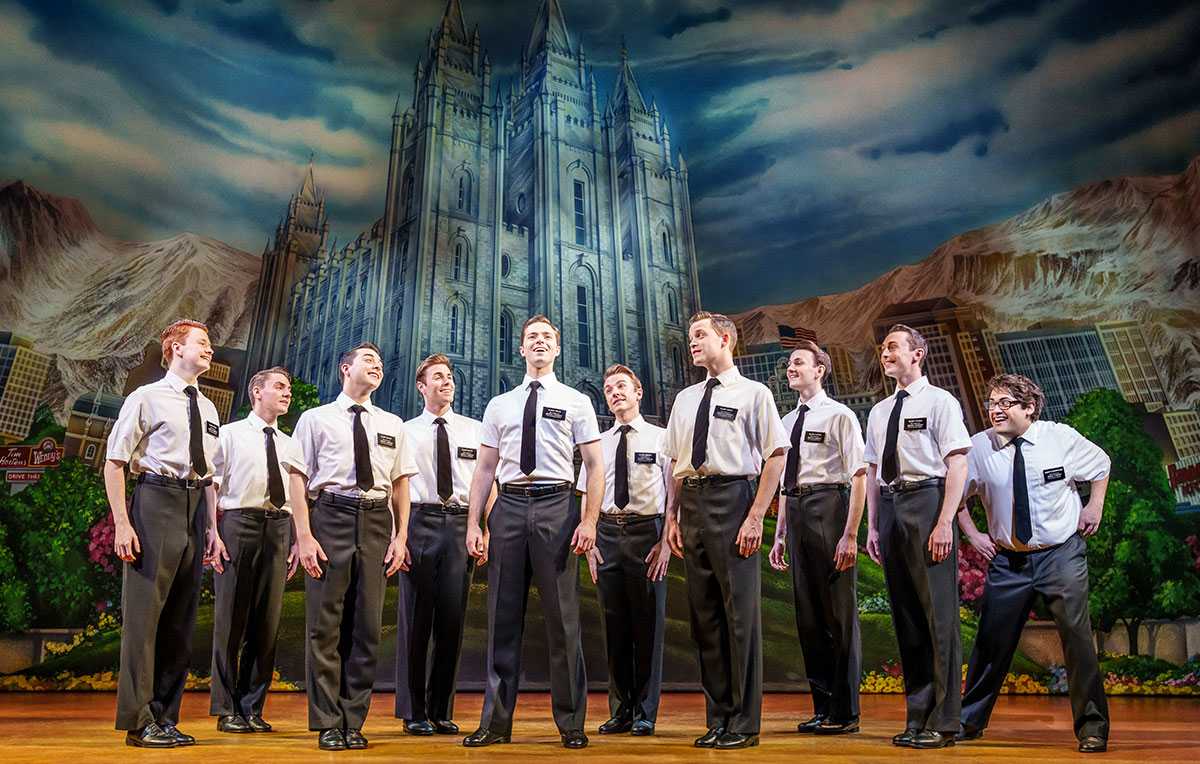 The Book of Mormon production image.
4. A Thought-Provoking Narrative
Beneath the outrageous humor and catchy music, THE BOOK OF MORMON presents a story of personal growth and cultural understanding. The journey of the two young Mormon missionaries who find themselves in Uganda is both hilarious and heartwarming. It's a tale of perseverance, friendship, and the power of belief.
5. Unforgettable West End Experience
Seeing THE BOOK OF MORMON in the West End adds a layer of excitement and sophistication to your theatre experience. The Prince of Wales Theatre, where the show is performed, is a historic venue with stunning architecture and a rich theatrical tradition. The West End atmosphere, with its bustling streets, charming pubs, and lively crowds, only enhances the overall experience of seeing a show on this scale.
In conclusion, THE BOOK OF MORMON in the West End is a must-see for anyone seeking a night of laughter, music, and unforgettable theater. This outrageously funny and heartwarming musical will leave you in stitches, with its incredible cast, unforgettable tunes, and a storyline that will make you think. So, book your tickets with London Box Office, gather your friends, and get ready for a night of irreverent, side-splitting fun in London's iconic West End.